Gifts within the Home at Kaleidoscope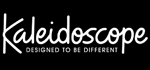 Don't just treat your loved ones; treat yourself, with our gifts for the home section. If you want to make your home really sparkle this Christmas, take a look at our Home Gifts section for ideas. We've got a fantastic range of candles and diffusers, plus accessories and collectables too.
Bring the smell of winter into your home with the huge range of candles and diffusers at Kaleidoscope. Our personal favourite is the Noel Large Candle by Wax Lyrical. Just bursting with aroma, place throughout the home for that wonderful Christmas smell! If you fancy something different, there's a whole array to choose from!
Help make someone's home sparkle this Christmas too, with a gift from our home accessories range. With a selection including figures, cushions, wall prints and much more you'll be sure to find the perfect gift for that special someone. This sculpture from Circle of Love is one of a distinctive collection of stylish, contemporary sculptures that focus on themes such as family and love. The sophisticated collection offers a great deal of choice for enhancing and decorating the home.
Don't forget to browse our huge range of Christmas gifts, you'll get something for everyone (plus a little bit more!).
New Affiliates
Not yet a part of the Kaleidoscope affiliate program? You're missing out on our fantastic commission rates!
Be sure to check out our profile on Affiliate Window
Alternatively, contact us direct at Teodora.Tzvetkova@iprospect.com