---
Gifts for Her At Hampergifts.co.uk
From mouth watering Chocolate gifts to lavish champagne gifts, be sure to pick an irresistible gift for her. Our hampers are all packed with little luxuries she is sure to appreciate, and all arrive beautifully gift wrapped with ribbon making them the perfect present for that special woman.
This beautiful chocolate hamper contains a mix of well-known and boutique chocolate treats. Dip into cappuccino chocolate sticks, or enjoy the white chocolate cookies, Swiss truffles, caramels, chocolate gingers and the unique chocolate stones.
Our Price £26.99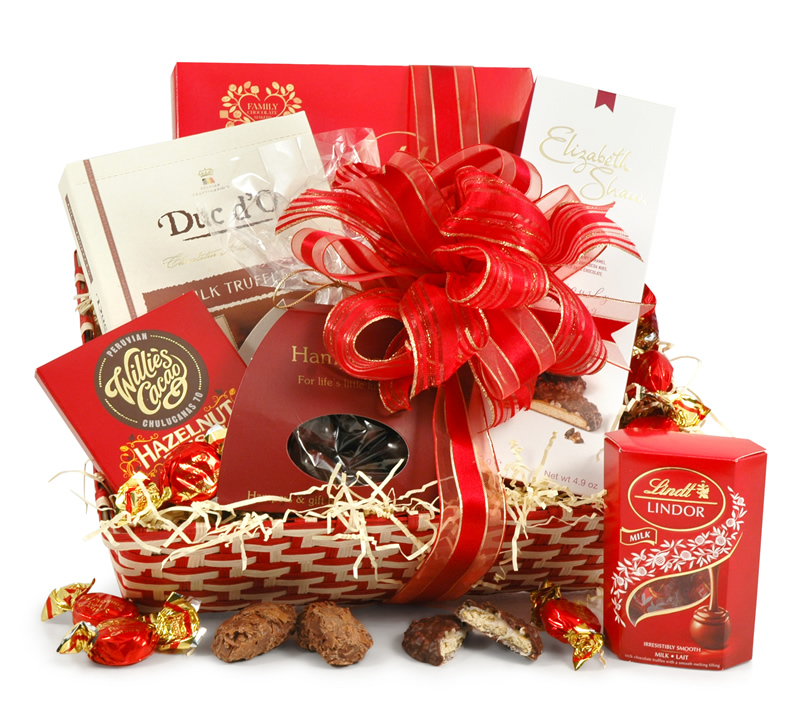 You've never had cookies and cake like this before! Five gorgeous stacked boxes open to reveal a tempting selection of cookies, biscuits and cakes.

Our Price £33.50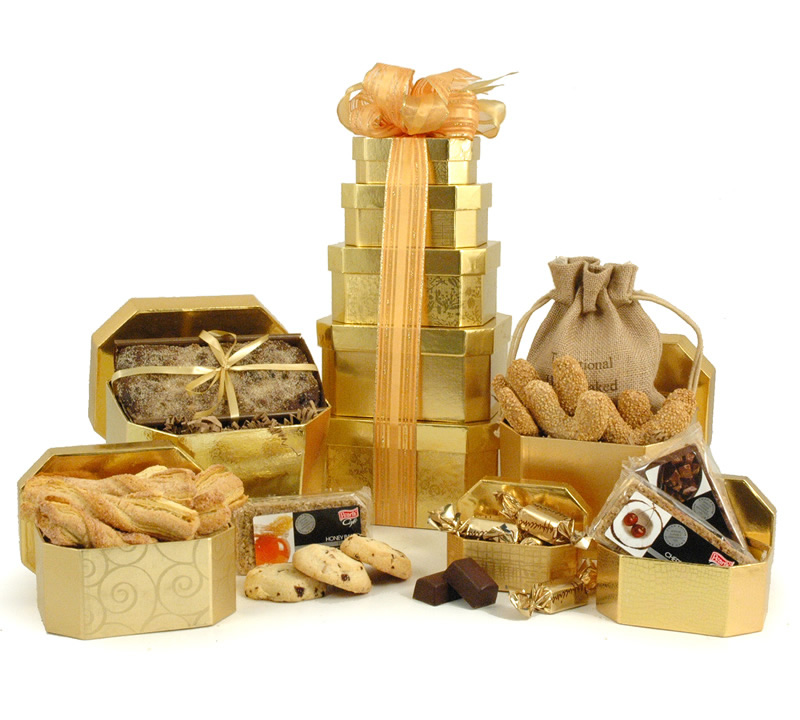 Wine hampers don't come much better than this. With a sumptuous Spanish white, plus a range of premium biscuits, chocolates and cake this wine basket is all you need for an impromptu dinner party.

Our Price £37.99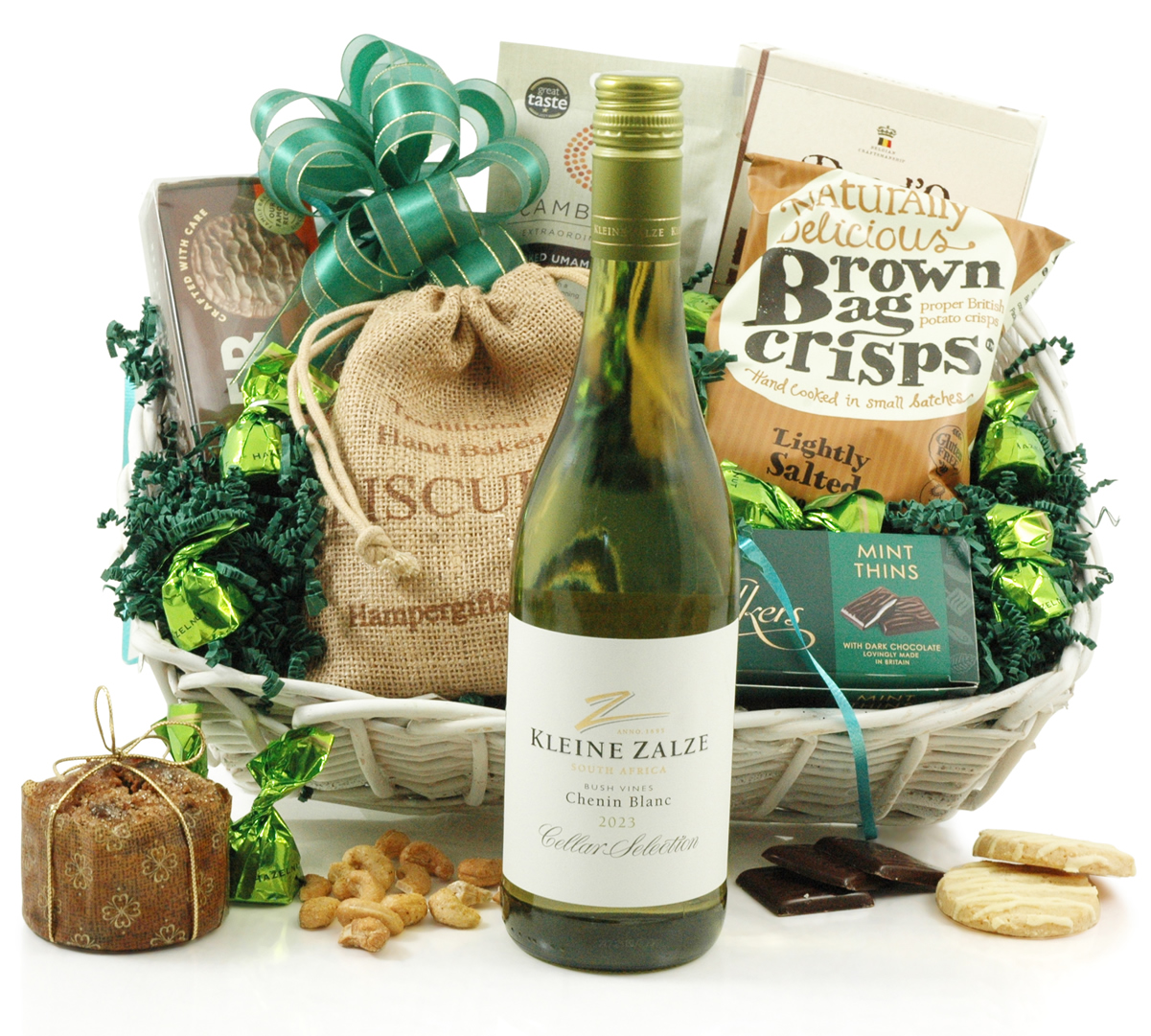 Taste food and drink from around the world with this divine hamper.
Our Price £55.00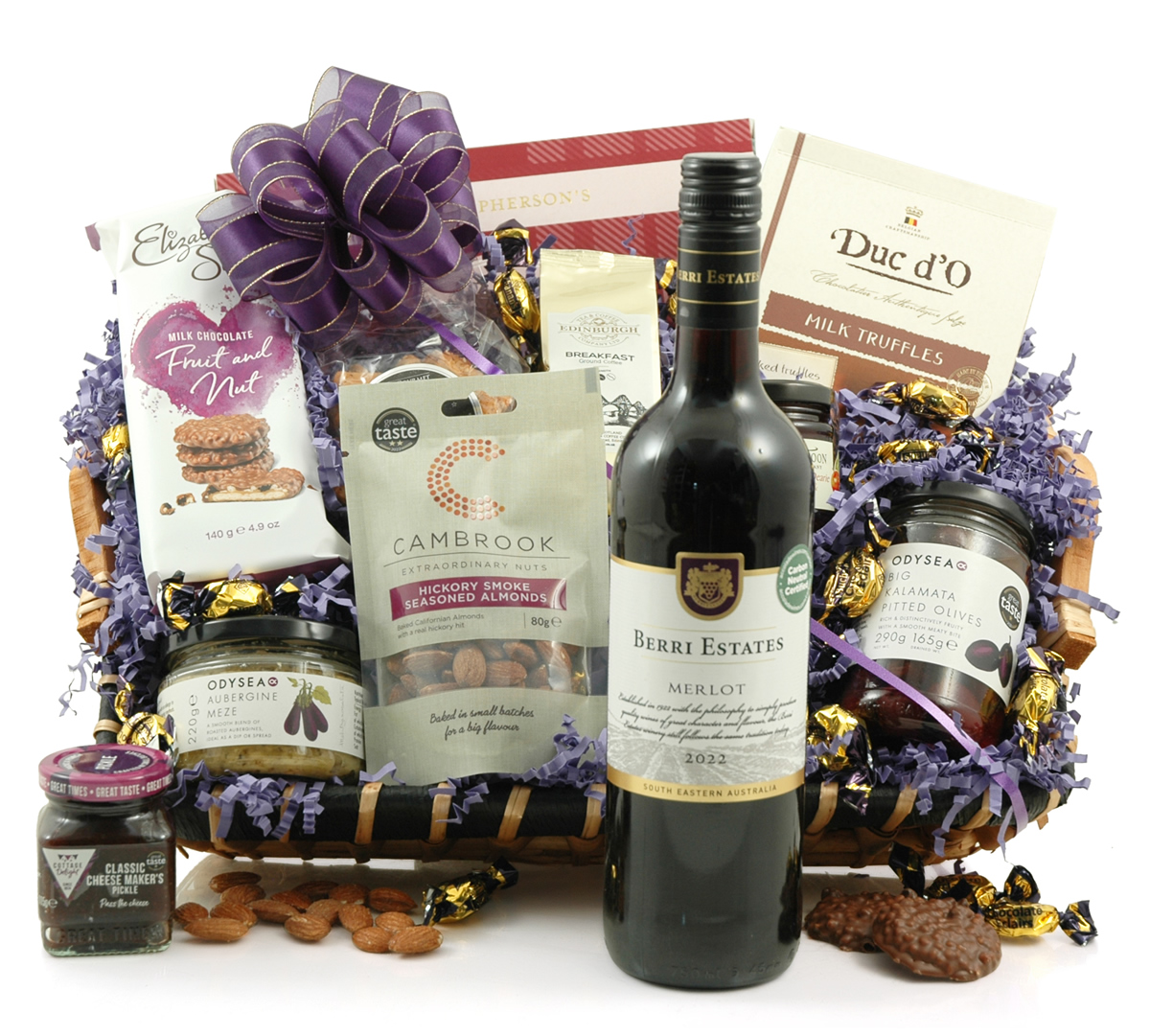 This has to be the sweetest way to express love for a special Mum! The adorably soft teddy with embroidered Mum heart can be treasured for years to come. And the lovely pink-hued rosé Champagne is wonderfully light and floral. Melt-in-your-mouth Lindt truffles, chocolate coated nuts and Belgian pralines complete this beautiful Mother's Day present.
Our Price £70.00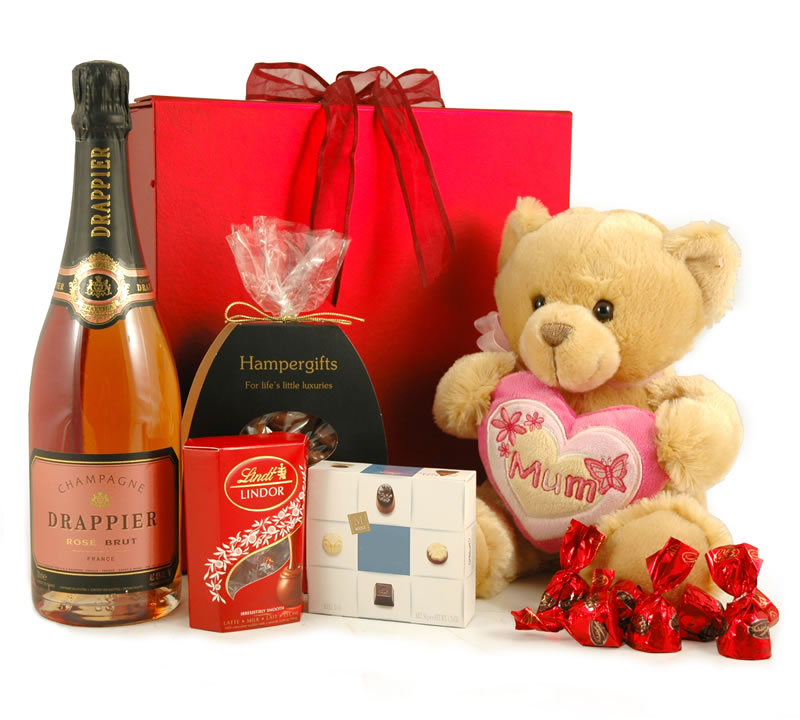 Standing at 45cm high, this one's sure to make a towering impression. Seven beautiful purple & silver gift boxes are crammed with scrumptious treats including fresh ground coffee, scallop & parsley pâté, chutney, kiln roasted nuts, biscuits and countless other little luxuries.

Our Price £45.00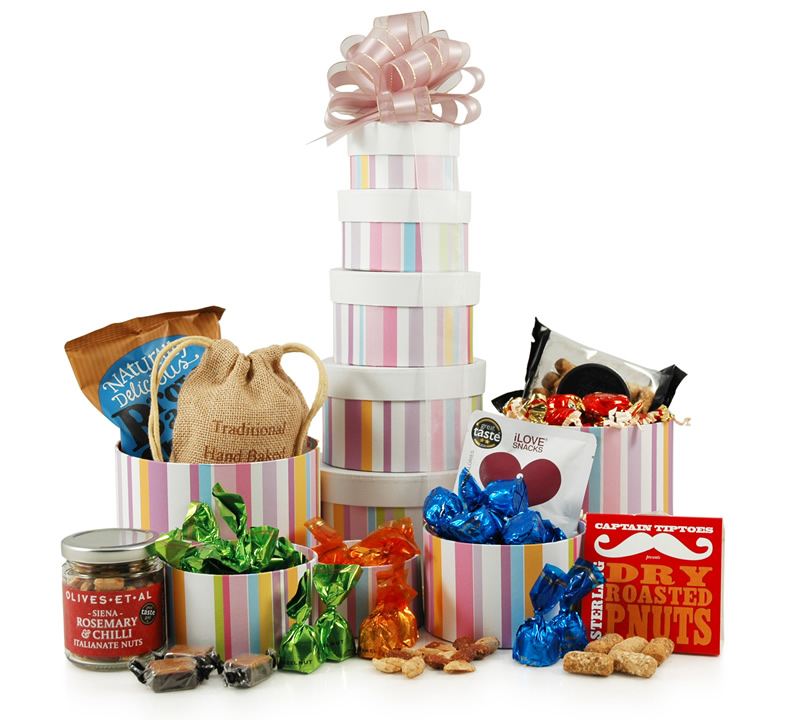 A beautifully crisp sparkling wine from France, a delectable selection of chocolates... and an adorable teddy bear - what better way to surprise someone special. This sturdy, re-usable whitewash wicker basket is packed with sweet temptations including award winning caramel popcorn, cinnamon truffles, chocolate coated ginger, sweet cranberry flapjack, honey biscuits and many more tasty treasures.

Our Price £45.00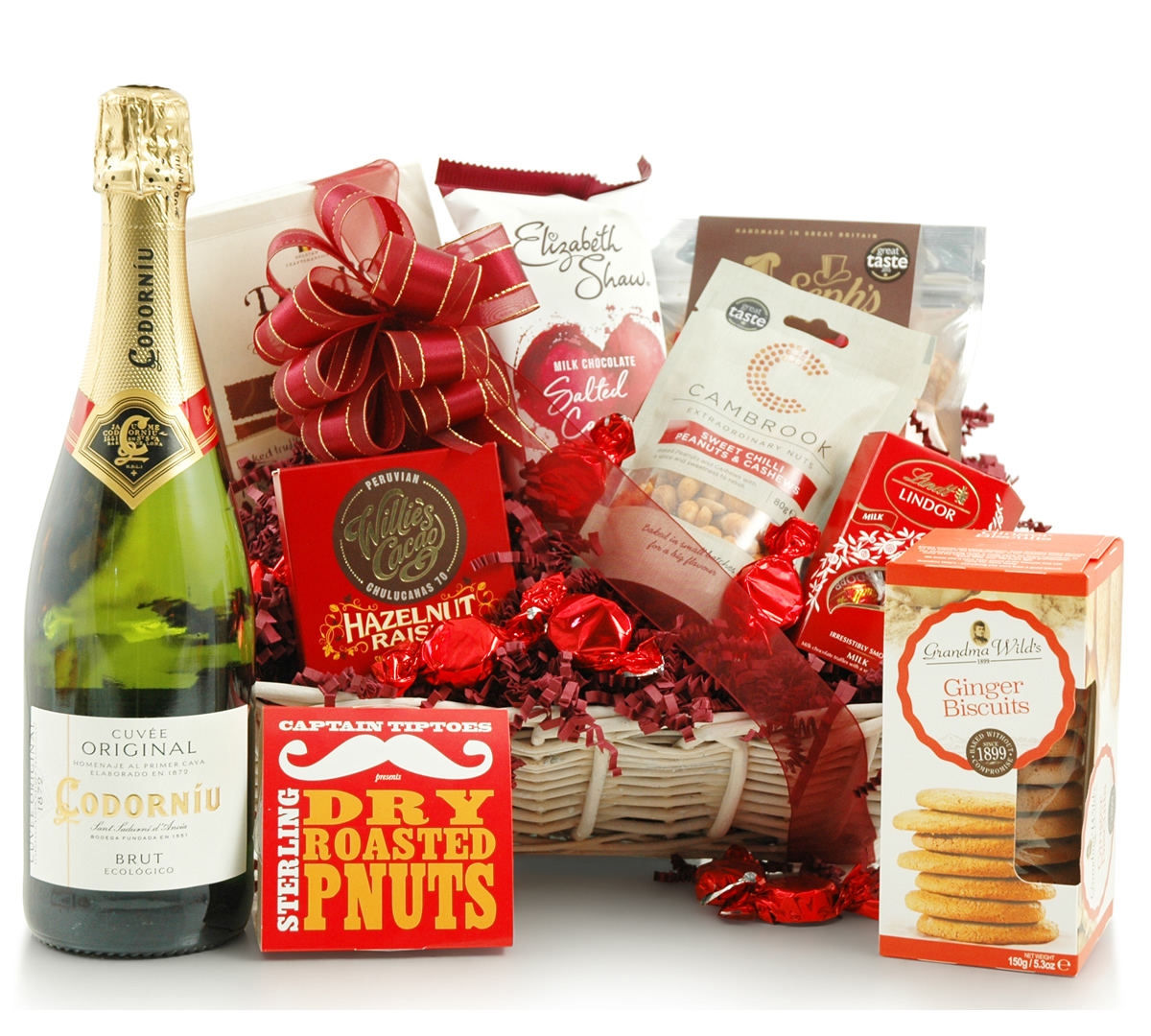 This splendid tower is made up of five stacked green & gold gift boxes absolutely packed with treats. As each box is opened the suprises reveal themselves - spiced nuts, chocolate mints, mini pots of jam & marmalde, tea, biscuits and more. Arriving with hand-tied green ribbon, this sweet & savoury tower not only looks beautiful, but caters for all tastes too.
Our Price £40.00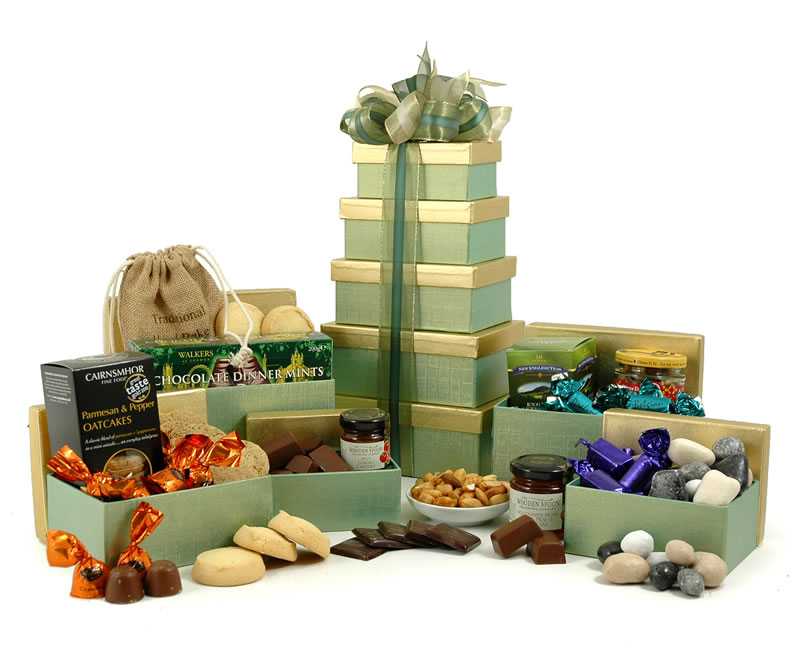 If you're stuck for ideas for that special someone, look no further than our Giant Teddy and Champagne Gift. This gorgeous hamper has been lovingly put together to include premium products, perfect for any romantic occasion.
Our Price £70.00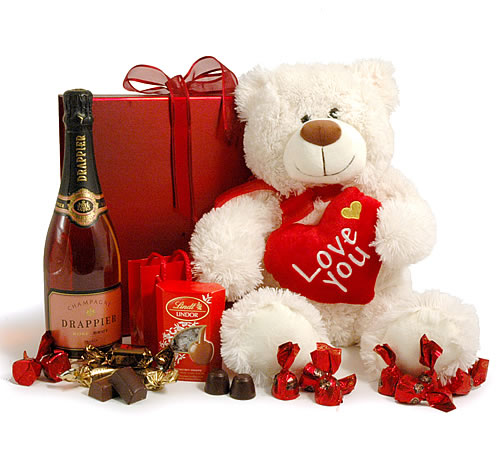 Relax, run a hot bath and let our luxurious Bath themed tower do the rest. This exclusive treat is jam packed with a fantastic selection of scented bath products for the ultimate pampering session. Light the scented candle and let the perfumed soap, massage bar, fragrant bath blaster, bath brulee and aromatic bath buttercup work their magic.
Our Price £39.99