Giant Beaver! Tiny Ass! - New Game at GingerFox Games
At GingerFox Games, they are always releasing new games and this time, it is the hilarious game called Giant Beaver! Tiny Ass! Shout it out loud and proud in this outrageous boasting card game that's definitely not for the faint-hearted!
Smirk at your opponent's Wrinkly Cock and howl at their Hairy Tits as you blow them away with your Cheeky Pussy - but remember, the only thing more desirable than a Giant Beaver is a Tiny Ass!
Win rounds by playing and saying the biggest boast about your beasts. Rack up the most victories to be crowned leader of the pack.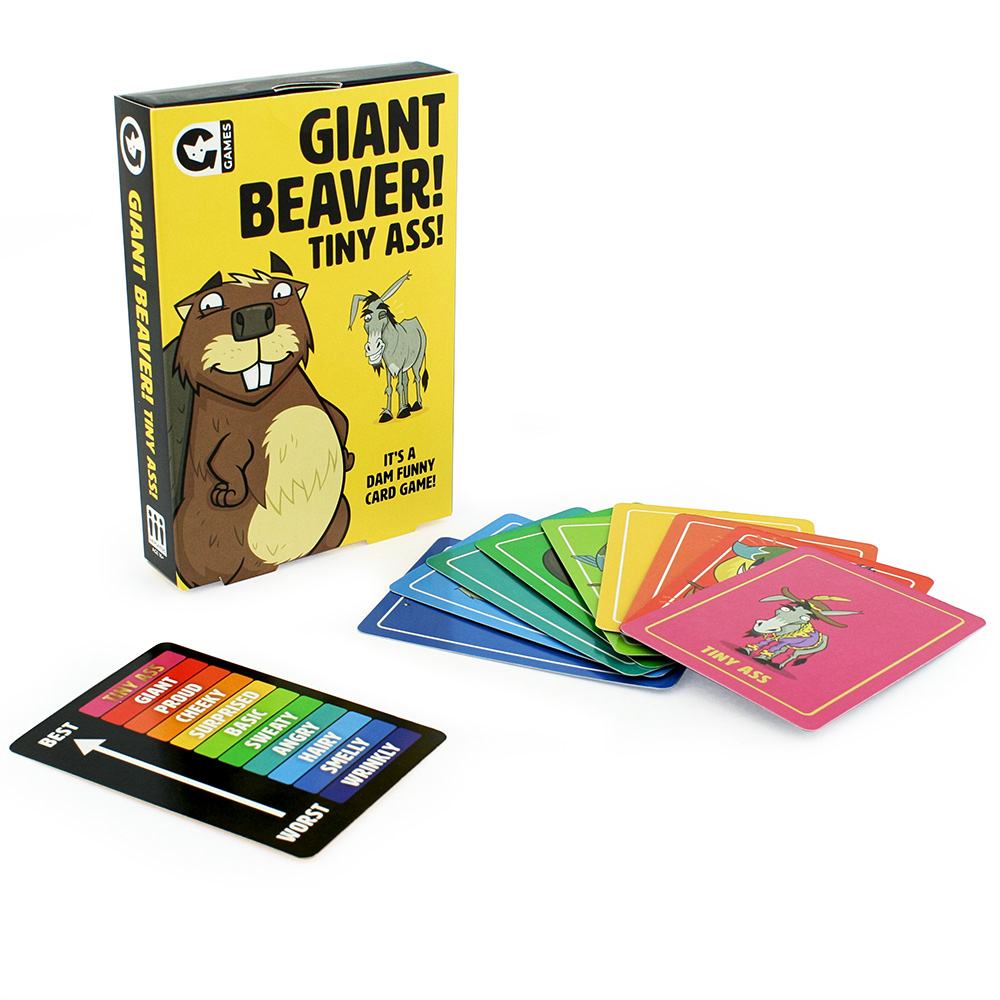 If you would like to get in contact with us about any promotional offers, or questions you may have, please do get in touch with us.
Thanks
Chris and the GingerFox Games team.