Getting Married? Planning your Honeymoon? Save 10% on Spafinder Gift Vouchers!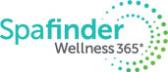 Discover the most romantic spa honeymoon destinations in the world
Plan the perfect spa honeymoon for you and relax with a romantic therapy for two. We have handpicked ten of the most romantic European destinations for couples to experience the ideal spa honeymoon together.
Save 10% on Spafinder gift vouchers when you spend £50+ using code AFFWELL10
https://www.spafinder.co.uk/blog/spa-travel/romantic-spa-honeymoon-destinations/
Tags: hen weekend, honeymoon, honeymoon gift, honeymoon spa, Spa, spa couples, spa treatment, stag weekend, Wedding, wedding gift, wedding spa