GET V FESTIVAL READY WITH 15% OFF SOLSTIC ENERGY!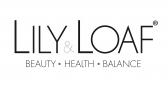 V FESTIVAL READY? DON'T FORGET YOUR SOLSTIC ENERGY!
To live your life to the full you need plenty of energy, and Solstic's blend of natural energy releasing ingredients can help to provide added stamina, without added risk. So instead of reaching for a cup of coffee, a fizzy drink, or a sugar loaded energy product, why not opt for the natural alternative, with Solstic Energy at give yourself that kick ready to dance at V Festival.
Some drinks can overload your body with unwanted sugar, processed caffeine and other 'quick fix' ingredients, which can result in a vitatlity-sapping, energy ctash, leaving you feeling jittery and jumpy. Solstic's unique formula includes yerba mate green tea extracts, and guarana seed- a natural source of caffeine that releases more slowly than processed caffeine.
The B vitamins in Solstic Energy provide an array of health benefits that contribute to a reduction in tiredness and fatigue, energy yielding metabolism, and normal immune system function, providing energy, endurance and stamina perfect for those early wake ups at those midday downfalls at V Festival. With only 15 calories, 3g of carbohydrates, and no fat. It contains sucralose, a sweetener made from natural sugar, has a low glycemic index, and is suitable for vegetarians and vegans.
Solstic Energy is a little pack with a MIGHTY PUNCH, and is also available in a box of 30 single serve sachets. Ready to slip into your bag ready for V Festival!
Order now and enjoy your fun packed weekend even more! Say NO to quick fix energy drinks and say YES to natural Solstic Energy!
Recommendation: Mix with 500ml of water - drink 1 to 2 servings a day.
30 x 3.75g sachets - 15 -30 day supply
Ingredients: Citric acid, guarana seed extract (Paullinia cupana), natural flavour (citrus), malic acid, sweetener: sucralose, grape skin extract (Vitis vinifera), green tea leaf extract (Camellia sinensis), niacinamide, yerba maté leaf extract (Ilex paraguariensis), pantothenic acid, vitamin B6 pyridoxine hydrochloride), riboflavin, thiamin (thiamine mononitrate). Bulking agent; maltodextrin, anti-caking agent; silicon dioxide.
---
FOR YOU...
Did we mention our 8% basic CPA rate? How about our increasing commission rewards?
Our products are suited to a variety of health-related lifestyles, and appeal to a wide demographic. Everything from healthy eating to the workout regimes, and all sorts in between!
Our Average Order Value is c.£35!!
We have a full suite of banner creative available in various sizes, and a regularly updated product feed.
Please contact Rebecca Barsby on rebecca.barsby@zudirect.com for any questions regarding this offer or joining our programme.
Wishing all our Affiliates a busy month.
Tags: 15%, August, energy, festival, news, offer, solstic, SolsticEnergy, V Festival, Weekend