Get the Holiday Fashion Look at Swimwear365
Stay cool this summer with our great range of maxi dresses at Swimwear365.
With great styles, hot colours and fresh designs, we have maxi dresses to suit everyone! Travel from the beach to the bar with elegance wearing our selection of jersey day dresses or glam evening dresses. Or you can refresh your look with a maxi skirt which you can team with a bikini during the day and a vest top in the evening.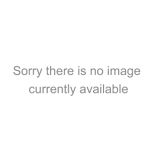 Plus, with the Spring/Summer Collection now in and new customers receiving 10% off their first order, shopping for your holiday wardrobe has never been better!
New Affiliates
Not yet a part of the Swimwear365 affiliate program…you're missing out on our 10% commission rate! Plus, we've got some fantastic joining incentives for January!
Be sure to check out our profile on Affiliate Window
Alternatively, contact us direct at swimwear365.promotions@orangecanyon.co.uk
Tags: beachwear, holiday fashion, ladies swimwear, maxi dresses, summer dresses, summer fashion, Swimwear