Get Ready For your London 2012 holiday with DoSomethingDifferent.com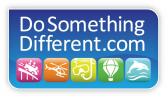 Hello Affiliates!!
DoSomethingDifferent.com have everything you need to make your London 2012 holiday the best it can be.
Please find our below London Best Sellers for all those flocking to the capital this July and August.
DON'T FORGET TO REPLACE !!!ID!!! WITH YOUR AFFILIATE ID.
London Ripley's Believe it or not! including Mirror Maze and Laser Race.
Save on gate prices when you pre-book with DoSomethingDiffferent.com
Child – Pay only £19.00 (SAVE £2.95)
Adult – Pay only £21.00 (SAVE £5.95)
Senior/Student – Pay Only £19.00 (Save £5.95)
Harry Potter Walk London
Experience this 2.5 hour walking tour around central London. It takes you to a number of sites made famous by the Harry Potter Movie franchise and also includes a 15 minute boat cruise along the Thames and a London Underground journey.
Adult: ONLY £20.00
Child – ONLY £20.00
London Duck Tour - Amphibious Vehicle Adventure
Bored of open-top bus tours? Try an amphibious vehicle tour for an exciting road and river adventure through London.
Adult - £21.00
Child - £14.00
Youth (13 – 16 years) - £16.00
Seniors/Students - £17.00
The London Pass - Free Entry to over 55 London Attractions and Tours.
Attractions Include Tower of London, Westminster Abbey, the London Bridge Experience, a Thames River Cruise and many more. PLUS free 120+ page guide.
Save on your London 2012 Trip with these amazing prices:
1-day Card = Adult £44.00 / Child £28.00
2-day Card = Adult £59.00 / Child £43.00
3-Day Card = Adult £71.00 /  Child £48.00
6-Day Card = Adult £94.00 / Child £66.00
If you would like to promote DosomethingDifferent.com's 2012 offers or have any other promotional opportunities - please get in touch with the affiliate team.
Kind Regards,
Syyco Affiliate Team
Sandy.hocking@syyco.co.uk
Tags: attractions, discount, experiences, london 2012, london 2012 olympics, offers, olympics london 2012, special offers, tours, Travel & Tourism