Get Ready for Winter with Our Essentials...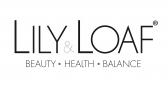 ESSENTIAL WINTER SURVIVAL KIT
DON'T JUST SURVIVE THIS WINTER - THRIVE!
Ward off those pesky bugs by maintaining a strong immune system.
DEFENCE MAINTENANCE 
This formula provides generous levels of antioxidant Vitamins A, C and E along with Zinc and Selenium, contributing to a reduction in tiredness and fatigue, and the protection of cells from oxidative stress. Designed to help maintain a healthy immune system this combination contains essential nutrients, and includes whole food sources of micronutrients for immune tissue.
PRODUCT CODE; 4700


IMMUNE FORMULA with Colostrum
A blend of natural ingredients formulated for the immune system that also acts as an antioxidant to strengthen the body. Immune Formula is a combination of beta-glucans, arabinogalactan, colostrum, cordyceps mycelium maitake whole mushroom, and reishi mushroom mycelium, to help support the body's immune response.
PRODUCT CODE; 1839
---
BALANCE YOUR GUT BACTERIA
70% of the body's immune cells are in the digestive tract, poor digestion compromises your immune system, an important supplement for a healthy digestive system is a multi strain probiotic.
---
PRO B11 
Pro B11 is a high potency, multi-strain, natural live bacteria supplement that provides almost 12 billion bacteria per serving. The eleven strains of bacteria in Pro B11 ensure you replenish your gut with a variety of beneficial flora. Contains Bifidobacterium strains longum, infantis and bifidum, which help to create B vitamins, and Lactobacillus strains release unique enzymes, which help to break down larger milk proteins for absorption.
PRODUCT CODE; 1510
---
BOOST YOUR ENERGY LEVELS WITH B VITAMINS
B vitamins support and increase the rate of metabolism, maintain healthy skin, hair, and muscle tone, help with energy levels and enhance immune system and nervous system function.
---
VITAMIN B COMPLEX
Winter drags many of us down, zapping our energy levels and leaving us feeling drained.
B vitamins provide an array of health benefits contributing to a reduction in tiredness and fatigue, normal energy yielding metabolism, and normal function of the immune system, providing energy, endurance and stamina. many other benefits of B vitamins, thiamin (B1), contributes to the normal function of the heart, Riboflavin (B2) contributes to maintenance of normal red blood cells, skin, vision and metabolism of iron. Vitamin B Complex contains the full range of B vitamins plus the tablets include the SynerPro® concentrate base of broccoli, carrot, red beet, rosemary, tomato, turmeric, cabbage, grapefruit, orange bioflavonoids and hesperidin.
PRODUCT CODE; 1773
---
FOR YOU...
Did we mention our 8% basic CPA rate? How about our increasing commission rewards?
Our products are suited to a variety of health-related lifestyles, and appeal to a wide demographic. Everything from healthy eating to the workout regimes, and all sorts in between!
Our Average Order Value is c.£35!!
We have a full suite of banner creative available in various sizes, and a regularly updated product feed.
Please contact Rebecca Barsby on rebecca.barsby@lilyandloaf.com for any questions regarding this offer or joining our programme.
Wishing all our Affiliates a busy month.
Tags: essentials, health, Immune system, news, survival, vitamins, winter essentials