Get Ready for Summer at Domu UK + Free Delivery on orders £40+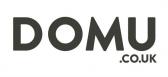 Calling All Affiliates!
It's time to get ready for summer! Whether you're prepping your garden for parties or getting beach ready, we have everything you need at Domu UK. We have lots of new garden furniture in stock alongside BBQ's and drinks dispensers, therefore this week we will have a big push on the following three categories:
In addition to the above categories, we like to push individual items that are at great price points. Shop these affordable buys below:
Don't forget that we offer free delivery on all orders over £40!
Happy selling!
Domu Affiliate Team