Get Eggcited for Easter at IWOOT
Hello,
Is the lovely weather putting a spring in your step and are you eggcited about the weekend of bunnies, chocolate and other lovely treats? Here at IWOOT we are and so we have lots of great things planned for the weekend. Have you been taking part in our eggstremely popular Easter Countdown with a different code every day? If not then get involved and check out the offers below. In this newsletter I will also let you know a bit more about our Easter plans and update you on which codes are popular this April.
We would love you to get more involved with our Easter promotions and offers throughout Spring and Summer so please get in touch to discuss opportunities (Madeleine.Leaf@thehutgroup.com).
Easter Activity
We have some great Easter activity taking place across site this weekend and there will be huge levels of traffic coming to the site to take advantage of our seasonal offers. Are you interested in getting involved with promoting these offers or exclusive offers for your site? If so please email me at Madeleine.Leaf@thehutgroup.com so we can discuss how to make Easter a hopping success!
Friday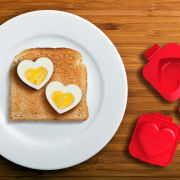 Easter Countdown – 13% off for 100 customers
Code: EASTER13
18/04/13 from midday
Link: http://www.iwantoneofthose.com/
Deeplink:
http://www.awin1.com/cread.php?awinmid=1202&awinaffid=!!!id!!!&clickref=&p=http%3A%2F%2Fwww.iwantoneofthose.com
£10 off a £50 Spend
Code:EASTER50
Saturday only
Link: http://www.iwantoneofthose.com/
Deeplink:
http://www.awin1.com/cread.php?awinmid=1202&awinaffid=!!!id!!!&clickref=&p=http%3A%2F%2Fwww.iwantoneofthose.com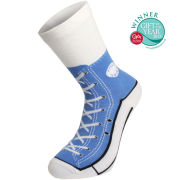 Silly Socks are 3 for £10
Code: 3SILLYSOCKS
17.04.14 – 22.04.14
Link: http://www.iwantoneofthose.com/elysium.search?search=silly+socks
Deeplink:
http://www.awin1.com/cread.php?awinmid=1202&awinaffid=!!!id!!!&clickref=&p=http%3A%2F%2Fwww.iwantoneofthose.com%2Felysium.search%3Fsearch%3Dsilly%2Bsocks
Saturday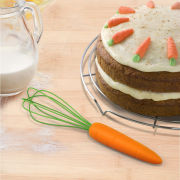 Easter Countdown – 12% off for 100 customers
Code: EASTER13
19/04/13 from midday
Link: http://www.iwantoneofthose.com/
Deeplink:
http://www.awin1.com/cread.php?awinmid=1202&awinaffid=!!!id!!!&clickref=&p=http%3A%2F%2Fwww.iwantoneofthose.com
Sunday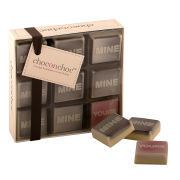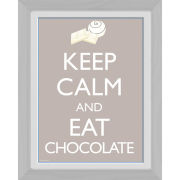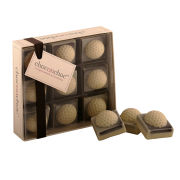 20% off for Affiliates to celebrate Easter Day!
Code: EASTERTREAT20
20/04/14
Link: http://www.iwantoneofthose.com/
Deeplink:
http://www.awin1.com/cread.php?awinmid=1202&awinaffid=!!!id!!!&clickref=&p=http%3A%2F%2Fwww.iwantoneofthose.com
Monday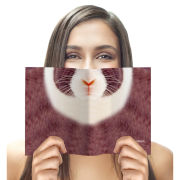 Monday Madness Daily Deals
Details of specific offers released closer to date
The Easter Countdown
4 Days to Go!
15% off for 100 customers
Code: EASTER15
Wednesday 16th April from midday
Link: http://www.iwantoneofthose.com/
Deeplink:
http://www.awin1.com/cread.php?awinmid=1202&awinaffid=!!!id!!!&clickref=&p=http%3A%2F%2Fwww.iwantoneofthose.com
3 Days to Go!
14% off for 100 customers
Code: EASTER14
Thursday 17th April from midday
Link: http://www.iwantoneofthose.com/
Deeplink:
http://www.awin1.com/cread.php?awinmid=1202&awinaffid=!!!id!!!&clickref=&p=http%3A%2F%2Fwww.iwantoneofthose.com
2 Days to Go!
13% off for 100 customers
Code: EASTER13
Friday 18th April from midday
Link: http://www.iwantoneofthose.com/
Deeplink:
http://www.awin1.com/cread.php?awinmid=1202&awinaffid=!!!id!!!&clickref=&p=http%3A%2F%2Fwww.iwantoneofthose.com

1 Day to Go!
12% off for 100 customers
Code: EASTER12
Saturday 19th April from midday
Link: http://www.iwantoneofthose.com/
Deeplink:
http://www.awin1.com/cread.php?awinmid=1202&awinaffid=!!!id!!!&clickref=&p=http%3A%2F%2Fwww.iwantoneofthose.com
More New Codes for your Spring Home

Buy 2 Wallapapers and Save 10%
Code: 2WP10
Link: http://www.iwantoneofthose.com/offers/wallpapers.list
Deeplink:
http://www.awin1.com/cread.php?awinmid=1202&awinaffid=!!!id!!!&clickref=&p=http%3A%2F%2Fwww.iwantoneofthose.com%2Foffers%2Fwallpapers.list

Buy 3 Wallpapers and Save 15%
Code: 3WP15
Link: http://www.iwantoneofthose.com/offers/wallpapers.list
Deeplink:
http://www.awin1.com/cread.php?awinmid=1202&awinaffid=!!!id!!!&clickref=&p=http%3A%2F%2Fwww.iwantoneofthose.com%2Foffers%2Fwallpapers.list
FREE Longneck Wine Glass when you spend £25
Code: EASTERFREE
Valid until 26/04/14
Link: http://www.iwantoneofthose.com/
Deeplink:
http://www.awin1.com/cread.php?awinmid=1202&awinaffid=!!!id!!!&clickref=&p=http%3A%2F%2Fwww.iwantoneofthose.com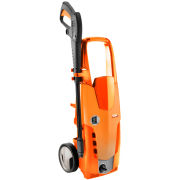 FREE Beldray Steam Mop when you buy a Vax Pressure Washer
Code: FREEBELDRAY
Link: http://www.iwantoneofthose.com/offers/pressure-washers.list
Deeplink:
http://www.awin1.com/cread.php?awinmid=1202&awinaffid=!!!id!!!&clickref=&p=http%3A%2F%2Fwww.iwantoneofthose.com%2Foffers%2Fpressure-washers.list
Most Popular Codes this April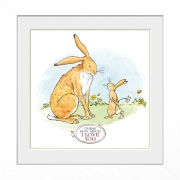 10% off for New Customers
Code: NEW10
Valid until 31/05/14
Link: http://www.iwantoneofthose.com/
Deeplink:
http://www.awin1.com/cread.php?awinmid=1202&awinaffid=!!!id!!!&clickref=&p=http%3A%2F%2Fwww.iwantoneofthose.com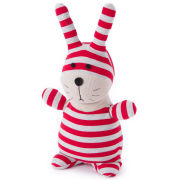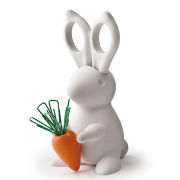 FREE Next Day Delivery when you spend £35
Code: EASTERDEL
Valid until 18/04/14
Link: http://www.iwantoneofthose.com/
Deeplink:
http://www.awin1.com/cread.php?awinmid=1202&awinaffid=!!!id!!!&clickref=&p=http%3A%2F%2Fwww.iwantoneofthose.com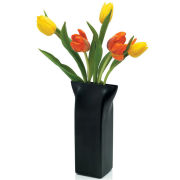 20% off when you spend over £60
Code: IW20OFF60
Valid until 30/04/14
Link: http://www.iwantoneofthose.com/
Deeplink:
http://www.awin1.com/cread.php?awinmid=1202&awinaffid=!!!id!!!&clickref=&p=http%3A%2F%2Fwww.iwantoneofthose.com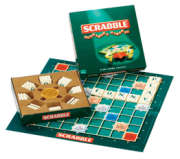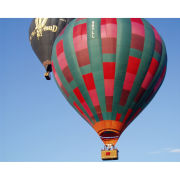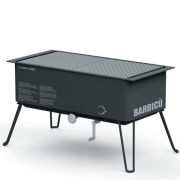 10% off Gifts for Him
Code: HIM10
Link: http://www.iwantoneofthose.com/gifts/gifts-for-him.list
Deeplink:
http://www.awin1.com/cread.php?awinmid=1202&awinaffid=!!!id!!!&clickref=&p=http%3A%2F%2Fwww.iwantoneofthose.com%2Fgifts%2Fgifts-for-him.list
30/06/14
Use them before they run out…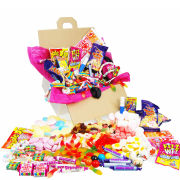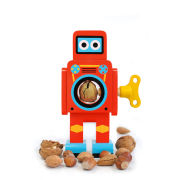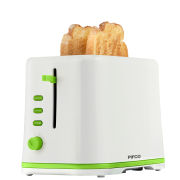 Don't miss out on our clearance…
Link: http://www.iwantoneofthose.com/clearance.list
Deeplink:
http://www.awin1.com/cread.php?awinmid=1202&awinaffid=!!!id!!!&clickref=&p=http%3A%2F%2Fwww.iwantoneofthose.com%2Fclearance.list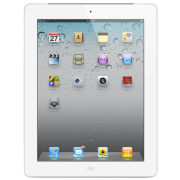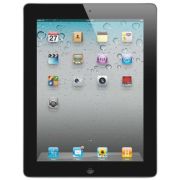 iPad 2s at only £269 – cheapest online, save 37!
Link: http://www.iwantoneofthose.com/offers/daily-deals.list
Deeplink:
http://www.awin1.com/cread.php?awinmid=1202&awinaffid=!!!id!!!&clickref=&p=http%3A%2F%2Fwww.iwantoneofthose.com%2Foffers%2Fdaily-deals.list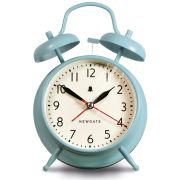 10% off Click Clocks
Code: CLICKCLOCK
Valid until 15/04/14
Link: http://www.iwantoneofthose.com/home-garden/clocks.list
http://www.awin1.com/cread.php?awinmid=1202&awinaffid=!!!id!!!&clickref=&p=http%3A%2F%2Fwww.iwantoneofthose.com%2Fhome-garden%2Fclocks.list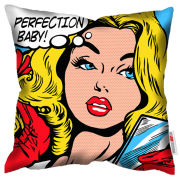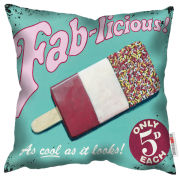 Buy 2 Save 30% on Selected Cushions
Code: CUSHION
Valid until 18/04/14
Link: http://www.iwantoneofthose.com/offers/cushions-multibuy.list
Deeplink:
http://www.awin1.com/cread.php?awinmid=1202&awinaffid=!!!id!!!&clickref=&p=http%3A%2F%2Fwww.iwantoneofthose.com%2Foffers%2Fcushions-multibuy.list

FREE international delivery over £10 – no code needed
Usual exclusions: Electronics, entertainment, consoles, LEGO and photo gifts
Have a great week,
Madeleine and the IWOOT Affiliate Team (Part of The Hut Group)
Thehutgroup@affiliatewindow.com
Other related programmes from The Hut Group include:
Zavvi
The Hut
and more