Get an Extra 15% Off Orders over £100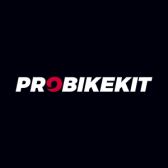 Can't see any images? View our web version click here
New Spend & Save Discount Codes!
Hurry! Offer ends midday BST Monday 8th October. Shop Now
Like any item in your cycling wardrobe, a good jacket can make the difference between an enjoyable ride, or a trip in to the pain cave. Whether you are looking for a full on waterproof jacket to get you through the monsoon winter, or a simple windproof number that will keep you warm on your daily commute. Getting the right style, fit and features package is essential.
© ProBikeKit 2010 | ProBikeKit.com, Bike Kit Ltd, Aynam Road, Aynam Mills, Kendal, LA9 7DE, United Kingdom

*Free shipping available worldwide. Minimum spend required in some countries.
Tags: cycling, discount, discount code, discounts, free delivery, offer, offers, pro cycling, promotions, road cycling, sale, savings, voucher code