Get an additional 40% off Selected Supplements and Nutrition at TheUKEdit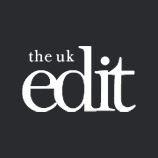 Happy Wednesday!
Are you already planning the weekend ahead? With these great offers we can guarantee you get to finish the week in style. Order now and get amazing savings on great brands including L'Oréal Paris, GLAMGLOW and Kyoku. As a mid-week treat we have an affiliate only offer where you can save additional 40% on selected supplements and nutrition. In case getting fit was your New Year's resolution this is the perfect opportunity to get back on track.
Have a great rest of the week!
Affiliate only offer!
Get an additional 40% off Selected Supplements and Nutrition
Code: 40MH
USN, Bio-Synergy, Dunlop, Matt Roberts…
Including: Dunlop Fat Burner - 60 capsules
Was: £14.99
Now: £8.99
Expires: 7th February
Code:
http://www.awin1.com/cread.php?awinmid=5365&awinaffid=!!!id!!!&clickref=&p=http%3A%2F%2Fwww.theukedit.com%2Fmens-health%2Fspecial-offers%2Fnutrition-and-supplements.list
15% off Kyoku for Men
Code: N/A
Expires: 31st January
Code:
http://www.awin1.com/cread.php?awinmid=5365&awinaffid=!!!id!!!&clickref=&p=http%3A%2F%2Fwww.theukedit.com%2Fbrands%2Fkyoku.list
Save up to 50% off Diva Professional Styling Products (Select lines only)
Code: N/A
Expires: 31st January
Code:
http://www.awin1.com/cread.php?awinmid=5365&awinaffid=!!!id!!!&clickref=&p=http%3A%2F%2Fwww.theukedit.com%2Fbrands%2Fdiva-professional-styling.list
25% off GLAMGLOW Mud Mask Duo
Code: GLOW25
Expires: 27th of January
Code:
http://www.awin1.com/cread.php?awinmid=5365&awinaffid=!!!id!!!&clickref=&p=http%3A%2F%2Fwww.theukedit.com%2Fbrands%2Fglamglow.list
15% Off For New Customers
Code: NEW15
Expires: 31st of January
Code:
http://www.awin1.com/cread.php?awinmid=2547&awinaffid=!!!id!!!&clickref=&p=http%3A%2F%2Fwww.theukedit.com%2Fhome.dept
Get 20% off When You Buy 3 L'Oreal Paris Products
Code: LOREAL
Expires: 26th of January
Code:
http://www.awin1.com/cread.php?awinmid=5365&awinaffid=!!!id!!!&clickref=&p=http%3A%2F%2Fwww.theukedit.com%2Fhair.list
Thanks,
The UK Edit Affiliate Team (Part of The Hut Group)
Thehutgroup@affiliatewindow.com
Other related programmes from The Hut Group include:
All Sole
My Bag
Coggles and more