---
Get 10% Off Armorgard at ESE Direct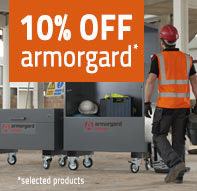 Get 10% Off Selected Armorgard Products at ESE Direct.
Don't Forget You Can Get Free Delivery On Orders Over £45.
Click here to find out more
A multi-purpose Armorgard cutting unit, with a secure cabinet beneath the workbench area
110v power supply with 2 internal sockets, including light
Extending support arms with four configurations
Heavy duty swivel wheels for easy moving
Sounding deadening, fire rated foam minimises noise pollution
Rubber mat to reduce hand-arm vibration
Was £2455.70
Now £2210.13
Save £245.57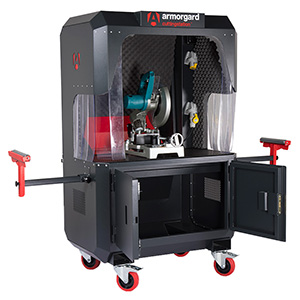 Chemical storage cabinet made by Armorgard, with 250kg load capacity per shelf
Durable plastic design - manufactured to a high standard
Leak proof sump contains any accidental spillages
Unauthorised access prevented by lockable doors
Comes complete with two durable grided shelves
Two point locking mechanism and two keys supplied
Supplied with hazardous goods safety sign
Manufactured from polyethylene
Was £1048.94
Now £944.05
Save £104.89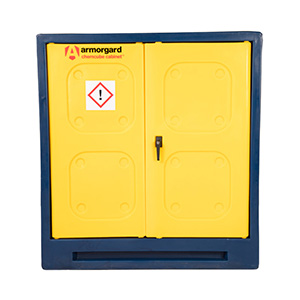 The stairclimber truck is ideal for the transportation of goods up and down the stairs where there isn't a service lift available, with its specially designed wheels the trolley "walks" from step to step.
Double welded joints for long lasting durability and 150kg weight capacity mean it will require less trips and will help with preventing damage to the goods and injury to the user.
Was £95.95
Now £86.36
Save £9.59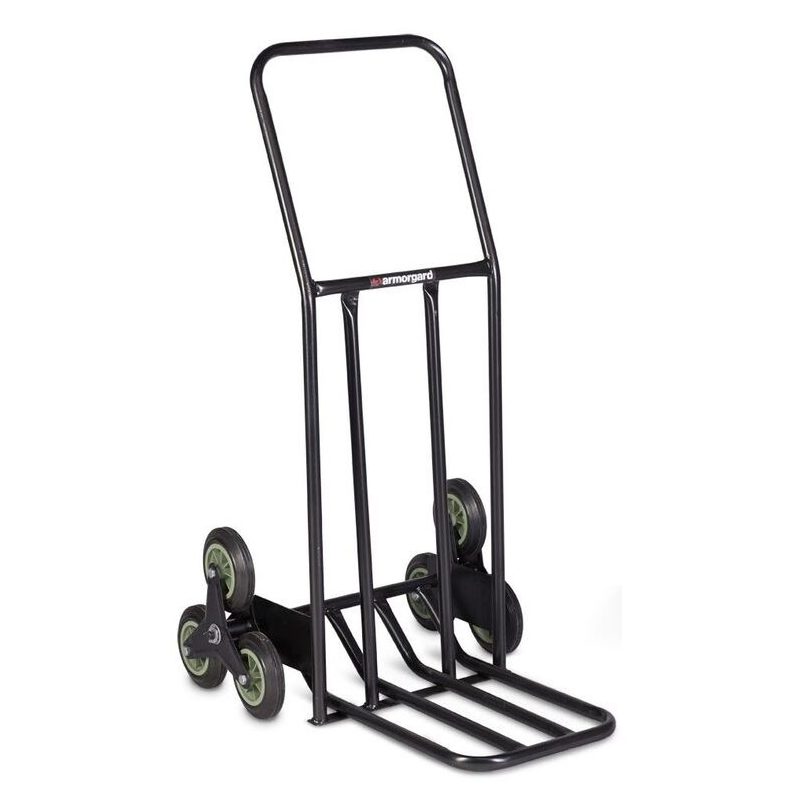 LoadAll LA1000 folding board trolley with no detachable sections
Centre A-frame design keeps the trolley balanced as all the weight is leaning towards the centre
Complete with safe working load plates to certify the capacity of up to 1 tonne
Was £559.74
Now £503.77
Save £55.97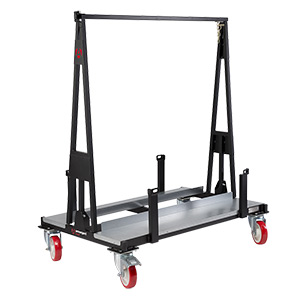 Fully welded and tested sump base to prevent any leakage
Manufactured in the UK, by Armorgard
Flame arrestor gauze fitted on all boxes
A zinc primer is applied to protect against rust and weathering before a final powder coat is applied
Was £147.44
Now £132.70
Save £14.74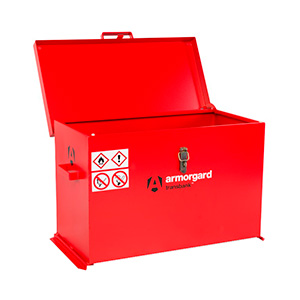 These Armorgard chemical storage chests have been designed to comply with all legislation that relates to the storage of chemicals in a vehicle or fixed location
A zinc primer applied before powder coating to protect these storage chests from rust
Was £149.10
Now £134.20
Save £14.90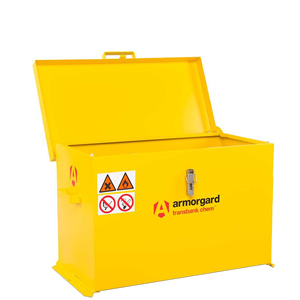 Keyed alike 5-lever deadlocks both sides with heavy duty brass keys and welded security ID numbers
Strong gas struts both sides of lid - conform to industry standards
Continuous heavy duty hinge to rear and fully welded anti-jemmy reinforcing bars as standard
Manufactured by Armorgard in the UK
The locks are additionally reinforced to prevent drilling
Fork skids (except TB1 and TB12) with fixing slots for easy moving of loaded container box
Delivery of bulky or heavy items is usually by lone driver and may require special delivery arrangements, possibly mechanical. Please call for advice.
Was £184.58
Now £166.13
Save £18.45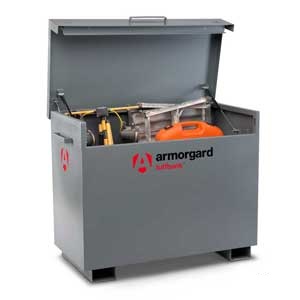 Manufactured by Armorgard
Raised heavy duty deck for good ground clearance and easy loading
Linchpin wheels with large puncture proof solid tyres
Precision steering mechanism for easy manoeuvring
Soft grip handles
1000kg weight loading
Deck size 700 x 1220 x 460mm
Powder coated Black (RAL-9005) and Red (RAL-3020) with anti-corrosive undercoat
Was £500.40
Now £450.36
Save £50.04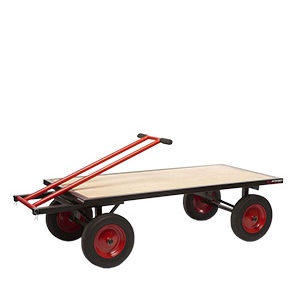 Keyed alike 5-lever deadlocks both sides with heavy duty brass keys and welded security ID numbers
Robustly constructed by Armorgard from heavy duty 2mm & 3mm steel plate
Strong gas struts both sides of lid - conform to industry standards
Unique Wheel Winder activation system converts the BarroBox from static to mobile in seconds
Was £542.69
Now £488.42
Save £54.27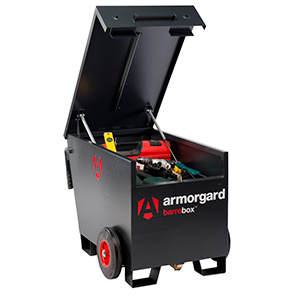 Made by Armorgard, this has a fully welded and tested sump base to prevent any leakage
During construction a zinc primer is applied, providing protection from rust and the elements
A protective, hard wearing powder coated finish is applied as a final coat
Was £357.53
Now £321.78
Save £35.75