---
Garden & Picnic Hampers At Hampergifts.co.uk
Perfect gifts for gardeners of all ages. Gardener's gift hampers, gardening gift sets, gardener's toiletries & stocking fillers.
Discover delicious lemon drizzle cookies, moist cranberry flapjack or the tasty strawberry extra jam. And after the yoghurt brazils & cranberries and premium Italian orange chocolate sticks have been devoured, the pair of all natural fruit juices are sure to quench your thirst. Just perfect for enjoying in the garden or park.
Our Price £34.50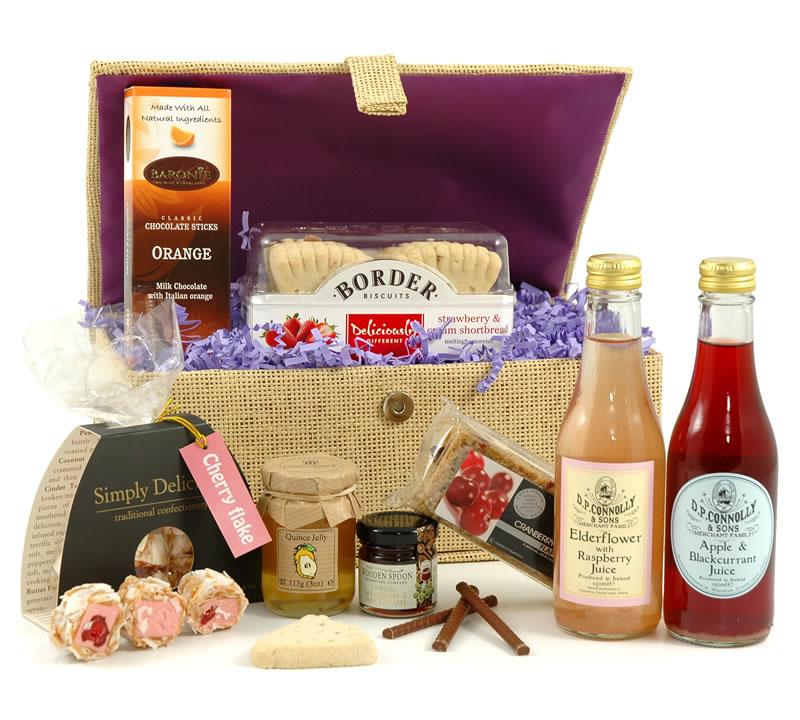 The lucky recipient will hardly know where to begin! Perhaps with its' centrepiece - the award winning and well balanced Louis Dornier Champagne, perfect to be enjoyed with some of the included chocolates, fruit cake or nuts.
Our Price £175.00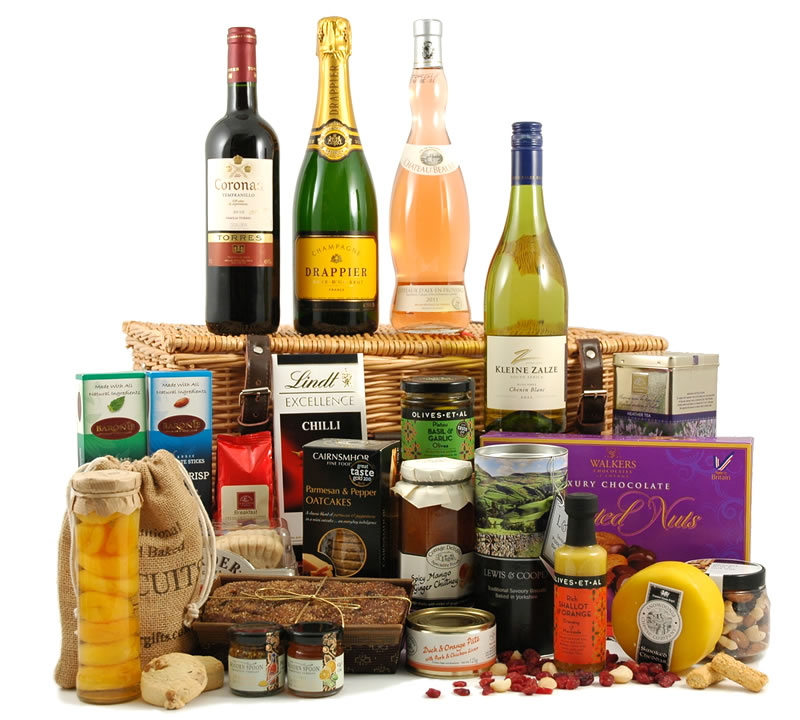 The timeless re-usable, metal watering can arrives with some lovely gardening gloves. And after pottering in the garden you can enliven and invigorate the senses with the hand lotion, body soap and hand wash, all featuring milk thistle fragrance.
Our Price £39.00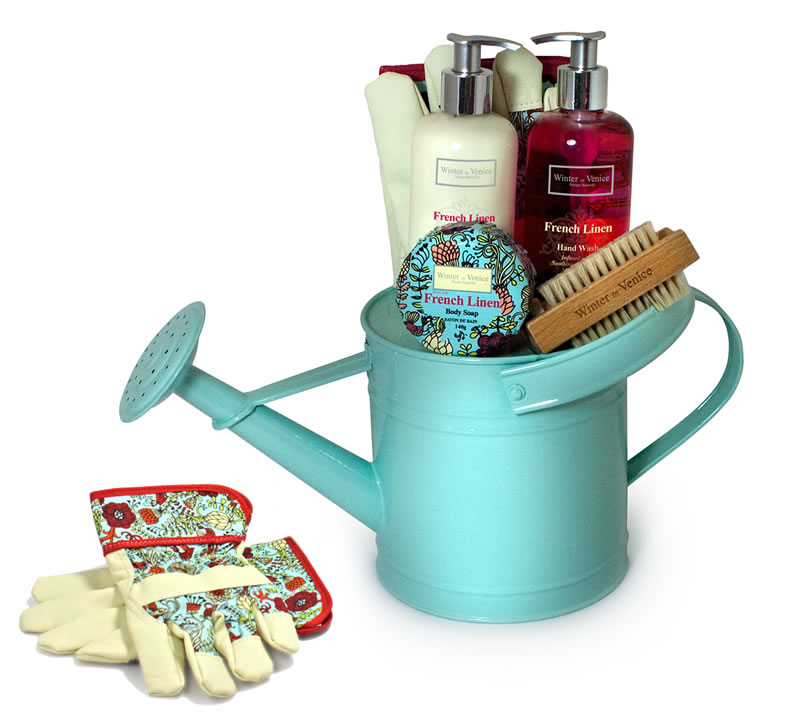 Pull on the patterned gardening gloves and step outside to utilise the charming miniature trowel and rake. And after a hard day toiling in the garden run a hot bath and indulge in the bath soak infused with bergamot extract, cocoa butter and evening primrose oil.
Our Price £50.00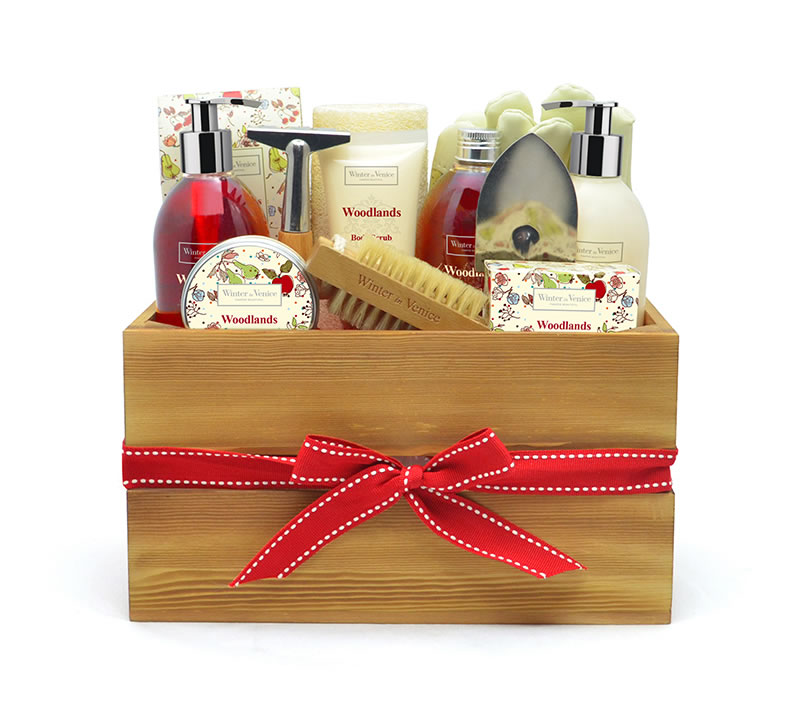 Featuring a stunning Champagne from Pol Roger, a special ruby reserve port and four bottles of connoisseur quality, award-winning fine wines to savour. The premium foods include 4 medal-winning cheeses, a trio of pâtés, Belgian chocolates, fruits in syrup, nuts, honey, crackers, chutney, gourmet biscuits and a dozen other delightful treats.
Our Price £400.00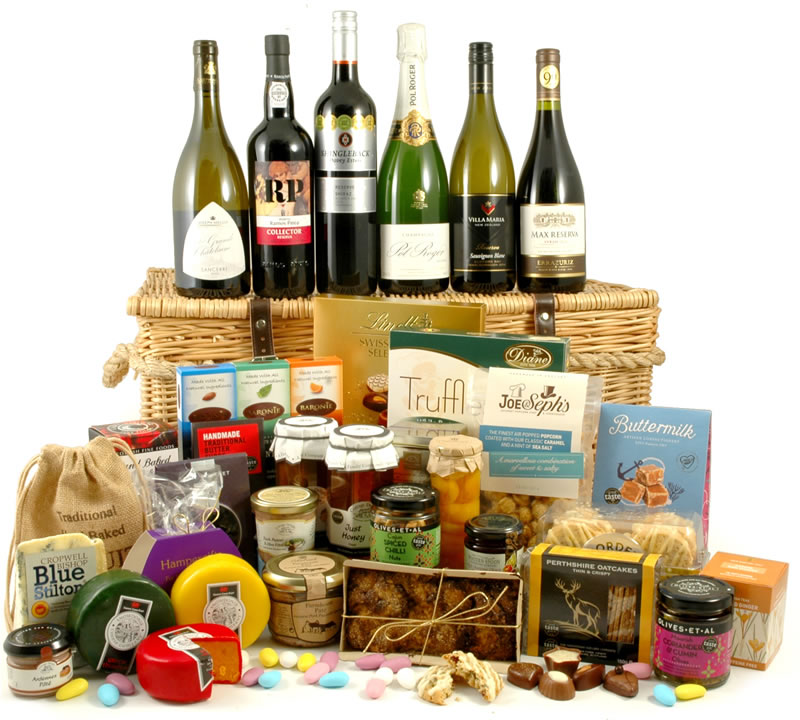 Infused with natural extracts of rosemary, the hand soap, hand lotion, bath soak and body butter will soothe the tired and aching limbs of any keen gardener.
Our Price £60.00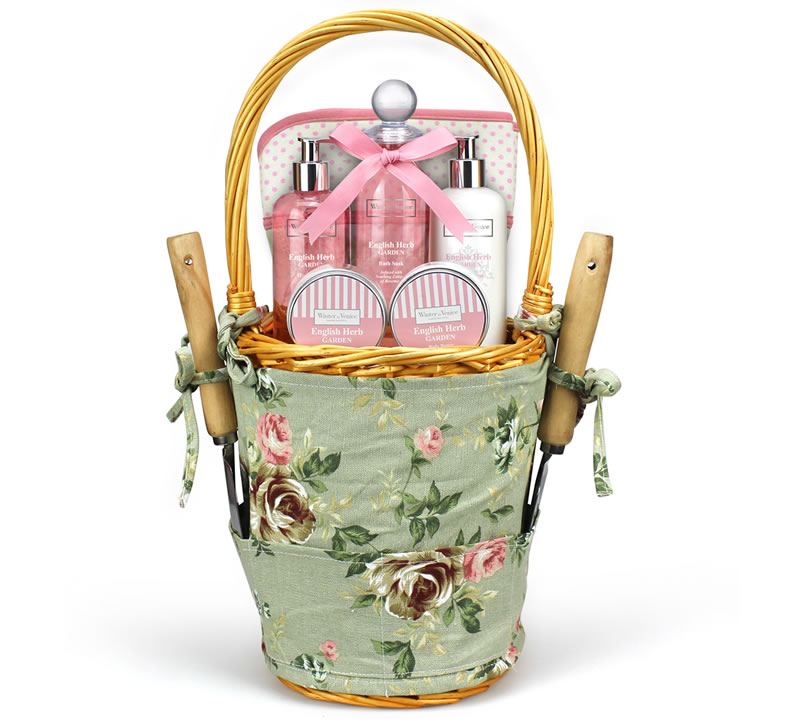 One of the most enjoyable British pastimes on a sunny day is a picnic. We all have favourite memories of a picnic with family or a loved one, so why not create new memories with one of our picnic hampers & picnic baskets?
Our luxurious wicker picnic hampers come complete with cutlery and crockery, ready to use! Each contains a carefully chosen selection of picnic foods, nibbles & treats.
Choose a Hampergifts picnic basket for a perfect enjoyable day out with friends or family. Just add sun and dilute to taste!
You'll love the carefully chosen mixture of snacks and treats, and you'll appreciate the cutlery and crockery which is included. It sure beats paper plates!
Our Price £65.00
This gorgeous antique-wash chiller hamper is crammed with superb summer treats. The bright red straps secure two sets of cutlery, and a pair of ceramic plates. And you'll need them to dig into some classic goodies.
Our Price £80.00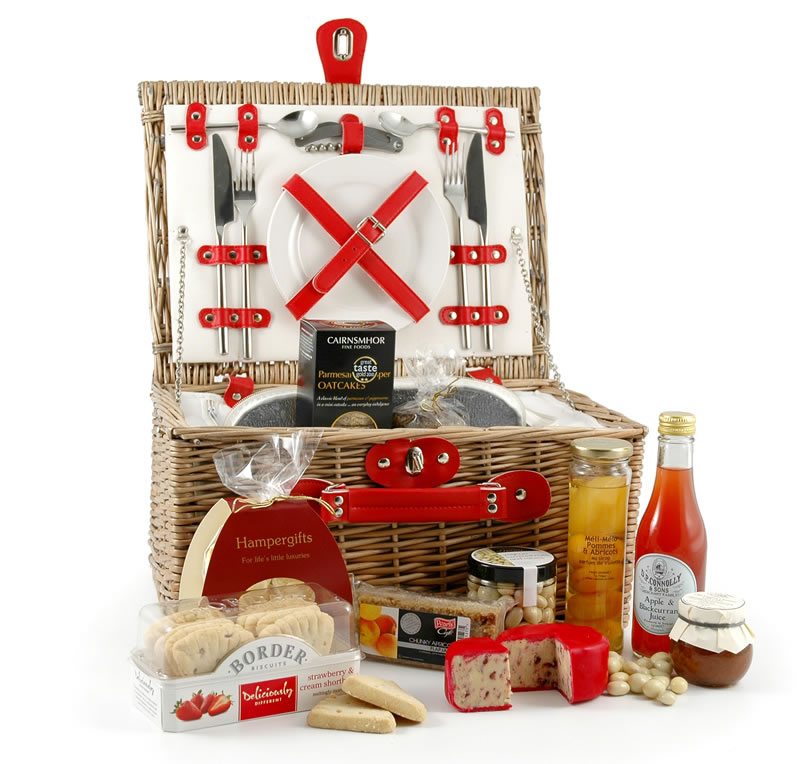 Complete with plates, cups and cutlery for four people, this hamper brings a touch of luxury to al-fresco dining. What's more, we've included all the food you need!
Our Price £135.00