Galaxy Perfume launches on Affiliate Window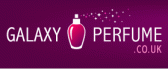 Great News! We're pleased to announce GalaxyPerfume.co.uk is launching its first affiliate programme with the UK's leading affiliate network, Affiliate Window.
Galaxy Perfume is a leading destination for original designer fragrances and stocks over 15,000 different fragrances by such well known designers as Gucci, Chanel, Christian Dior, Bvlgari, Yves Saint Laurent, and many more. We've built our loyal customer base on great prices, great customer service, a 60-day return policy, and one of the largest inventory of hard to find fragrances.
Why join our Affiliate Programme?
• 10% commission rate
• 30 day cookie length
• Large selection of creatives
• Average basket value of £75
• Great coupons to provide more savings
Launch Promotion
Our standard commission rate is 10%, but as a special incentive for our launch we are increasing our commission to 12% for the first 4 weeks. Sign-up now to take advantage of this one-time limited
promotion. This promotion will expire on December 7th, 2011.
Join the programme today at http://ui.awin.com/merchant-profile/3823
If you have any questions, feel free to contact me!
Craig DuAlba
craig@galaxyperfume.com
http://www.galaxyperfume.co.uk
Tags: beauty, cologne, fragrance, hair care, perfume, skincare