Funstock Digital - The UK's Fastest Growing PC Game Key Store - Launched Today!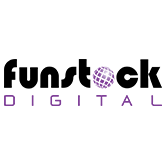 About Funstock Digital
Funstock Digital is the UK's fastest growing PC game download provider of video games and cd keys from the World's leading publishers. We offer Steam, Uplay and Origin keys as well as hosted content delivered instantly.
Funstock Digital is staffed by several gaming industry veterans and operate from the UK offering a Worldwide service. They have daily market leading promotions and exclusive pre-order incentives.
Why Funstock Digital
Industry leading deals and special offers regularly
We feature a wide range of AAA titles and an extensive back catalogue of titles (over 3,000+)
We are a UK company serving the worldwide market and our diverse team consists of:
- Retail operations veterans (with over 15+ years' experience)
- Publishing/distribution veterans (with over 15+ years' experience)
- Veteran journalists (with a combined 20+ years' experience)
- Expert Marketing and PR team
- Creative and asset management team
- Merchandising and promotion specialist
- Video editing / capturing and photography
All of our content is provided by the publisher directly or an approved official distributor
We sell worldwide and support multiple currencies
No Leakage on affiliate traffic
Creative provided (customisation available on request)
Dynamic data feed updating daily
28 day cookie length
Commission
Up to 7% commission based on CPA
0.25p per new customer (in addition to sale commission)
Average conversion rate of over 10%
Average order value of £29.99 on pre-order / non-sale items
Average order value of over £7.99 on promo items
Over 3,000+ products online
All major publishers and developers
Top performing landing pages
Interested in becoming an affiliate?
Sign up here: https://www.affiliatewindow.com/signup/index.php?merchant=5951
or simply email mark.garrett@funstock.co.uk
We are very flexible and we value our relationship with our affiliates very highly. If you would like anything customised such as a bespoke graphic, or to discuss unique promotional opportunities or any areas of our program, please do not hesitate to contact me directly.
Tags: digital delivery, discount, discount code, funstock, Games, keys, New, pc, programme launch, steam, voucher code