---
Have Fun With The Film & TV Character Collection At Sock Shop

As seen on screen - Bring the big (and small screen) to you with this fun collection, with exclusive and official designs from the likes of Marvel, Disney, Star Wars, DC Comics, The Simpsons, Peppa Pig, The Muppets and many more, start your day with a smile with SockShop's Film & TV Character collection.
Why should the boys have all the fun? After the soaring success of our Superman and Batman cape socks, and her movie stealing appearance in Batman V Superman: Dawn of Justice, now you can satisfy your inner Amazon in these ladies DC Wonder Woman Cape Socks.
Our Price £5.99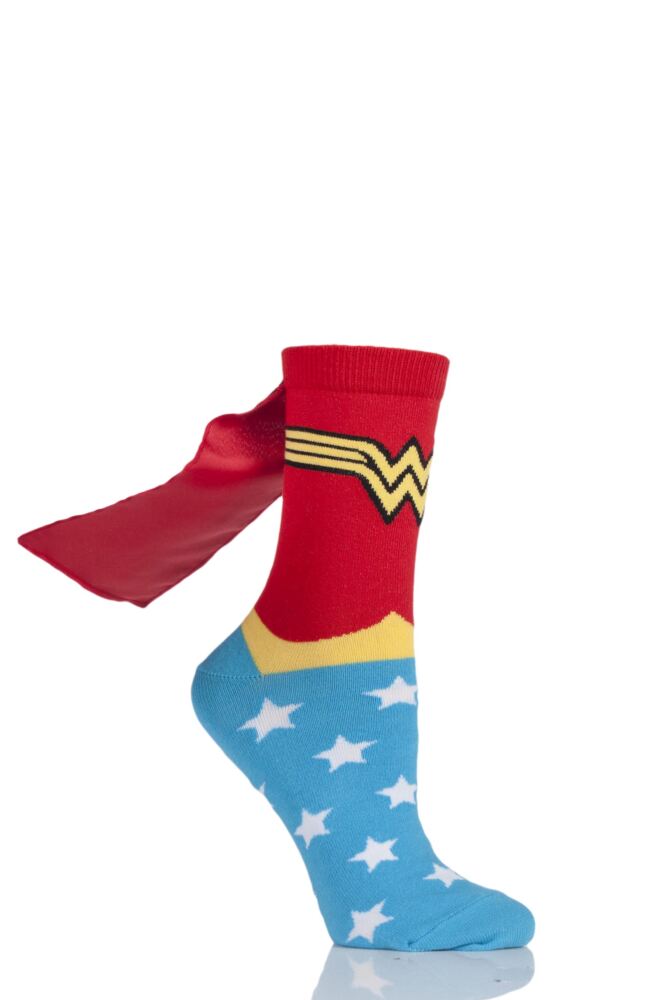 It's time to play the music, it's time to light the lights… it's time to pull on a pair of fab SockShop Muppets Socks, with colours and designs inspired by the classic stars (who said puppets?) from Jim Henson's imagination.
Our Price £6.99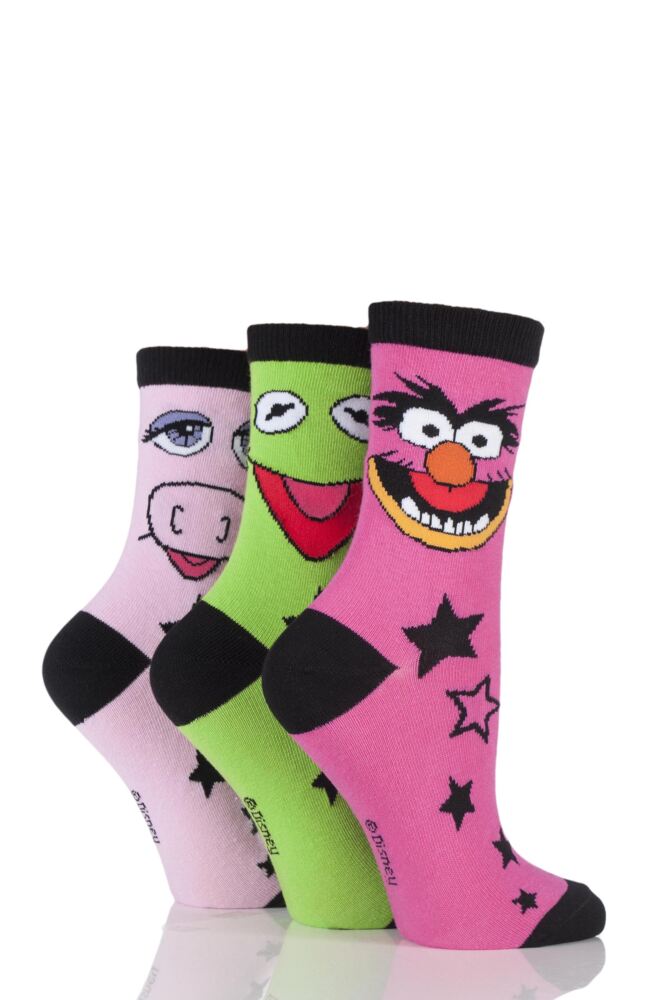 Not so much Dark Knight, more Lilac Lady, Blue Babe or Pink Princess, these brightly patterned SockShop Batman Cotton Socks are decorated in Stripes, Spots and an All Over Motif, because why should the guys get all the good superhero socks?
Our Price £6.99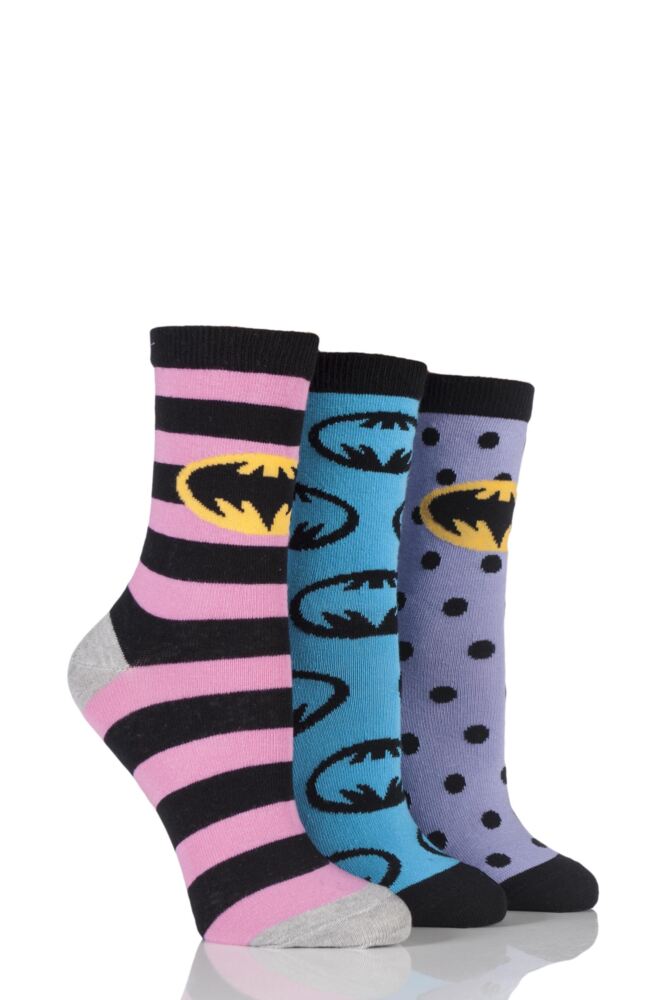 Who doesn't love the Minions? Now you can take Gru's cute little hench-friends along wherever you go by wearing a pair of these SockShop Despicable Me Minions Faces Cotton Socks! This triple pack of cotton rich socks give you three different, detailed Minion face choices, all in a sunny 'ban-an-a' yellow sure to brighten your day.
Our Price £6.99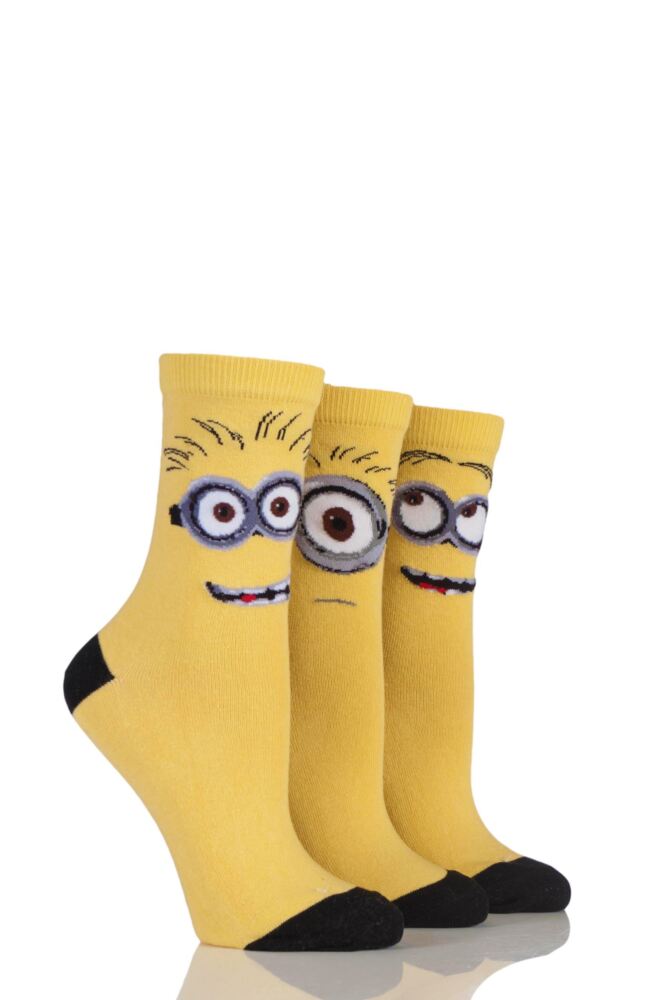 Are you more Sith than Jedi? More Evil Empire than Rebel Alliance? Then suit up (using the force obviously – no touching allowed) in one of the three pairs of Star Wars New Villains Kylo Ren, Captain Phasma and Storm Trooper Socks. These quality made men's socks, for fans of the newest Star Wars trilogy, are calf length and cotton rich, with colourful, fully woven depictions of the main bad guys in all their evil majesty
Our Price £7.99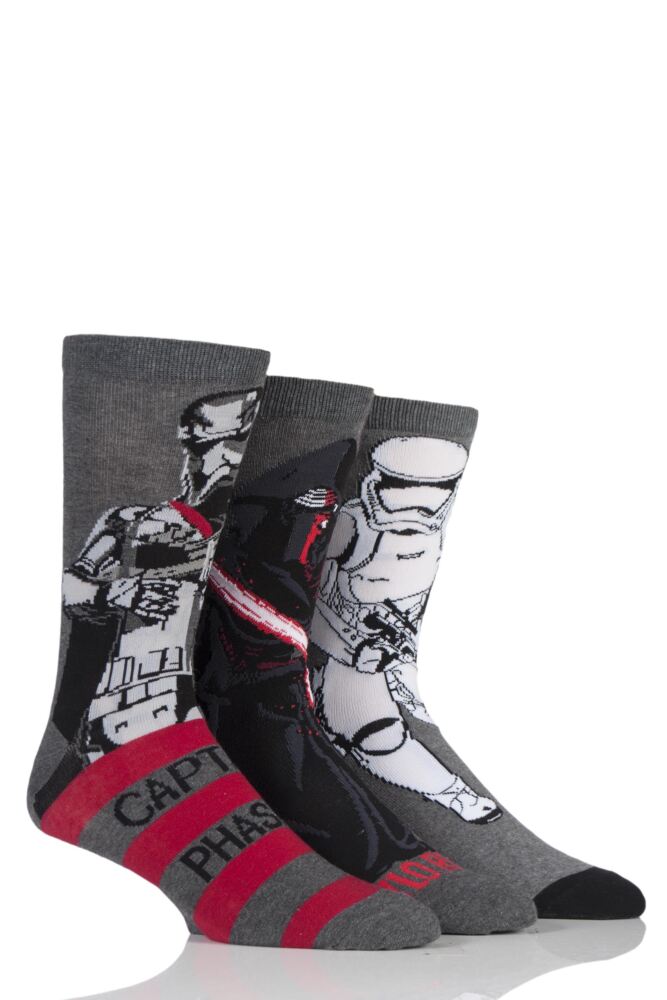 We all know a friend or family member that can be a right Little Miss, and we love her despite her 'little' foibles. Choose the perfect pair of Little Miss Character Socks from our range of these mood-describing ladies cartoon socks, or why not buy them all for yourself to define your 'adorable' quirks day by day – fair warning world – I'm Little Miss Trouble today!
Our Price £5.99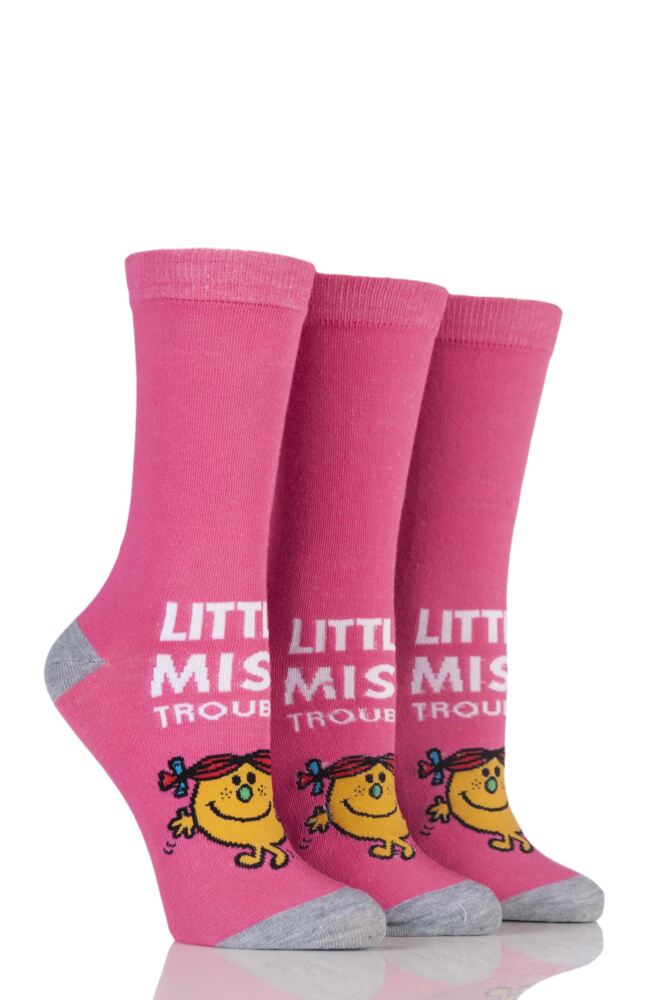 Bright, colourful and instantly recognisable, Captain America is one of the world's most iconic superhero characters, and now he's also the star of this triple pack of Kids SockShop Marvel Captain America Mix Cotton Socks.
Our Price £5.99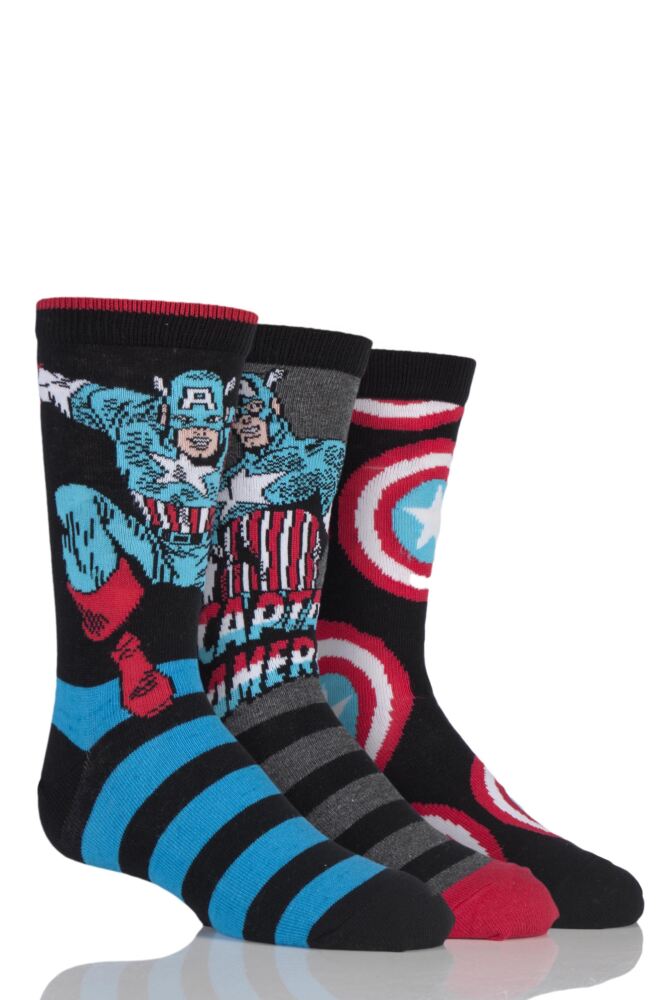 Fighting for truth, justice and the SockShop way of life, this twin pack of SockShop DC Comics Mix Superman Socks are designed to appeal to those who have just discovered the colourful Man of Steel and his iconic emblem or dyed-in-the-wool (or cotton) comics fans.
Our Price £4.99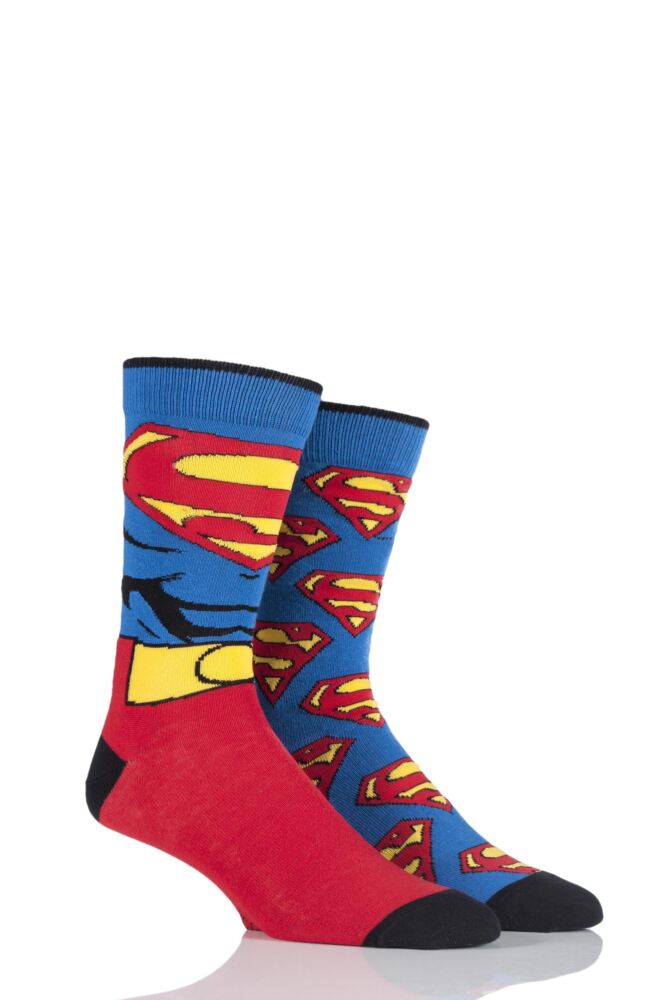 Even Superman could stand a touch more 'Super' so that's why these fab DC Superman / Supergirl Logo Socks have been given a colour boost from the boring old red, blue and yellow he's been wearing since 1938! This distinctly feminine triple pack of ladies socks, in a mix of designs, uses hot pink over red and replaces the archetypal blue with a far prettier hue. So, be you Superwoman, or more Supergirl, you'll look, and certainly feel, super in these great quality soft, comfortable socks.
Our Price £6.99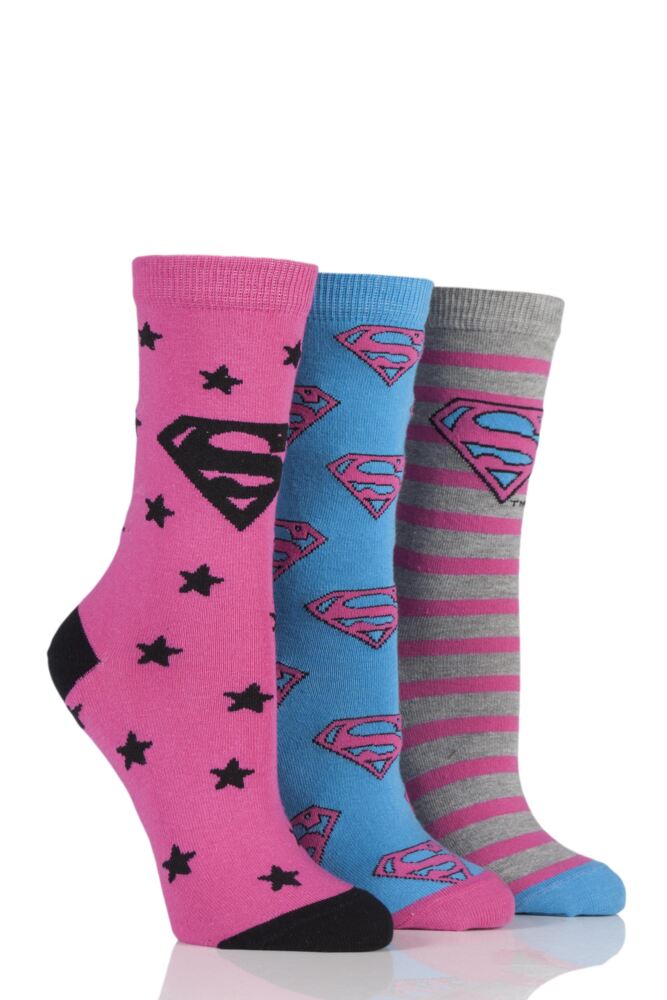 For the man who has a slightly evil side (in a world-dominating, criminal mastermind way), these SockShop Marvel Villains Cotton Socks will hopefully fulfil and replace his need to create inescapable traps, menace helpless sidekicks and announce his evil plans immediately before being captured!
Our Price £6.99