FROM RETRO TO FUTURISTIC: MODAFIRMA SUMMER TRENDS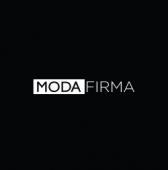 After long months of wishing for high waist shorts, iced coffee and constant sunshine, summer is officially here – and Modafirma's international designers got the top summer trends for you to ensure you are ready for the new season, the hot weather and the endless vacations!
Detailed Embroidery
Fashion brands such as Erlenn and Katarina Grey are the masters of delicate and embroidery. By mixing different fabrics and elements (such as leather, bead and silk), these embroidered pieces really stand out in the maze of fashion, and there are various occasions you can rock them. For casual occasions and travelling, go with a cotton or wool piece, but for formal events, be bold and wear a dress with beaded or sequin embroidery.
Erlenn Tweed Dress With Embroidery
Minimalist Chic
Neutral colours with clean, simple designs will never go out of style, so don't put away your pencil skirts and silk blouses yet… they will be perfect for the summertime! Salient Label and Minimally offer beautiful tailored pants, asymmetric panel tops and off-shoulder dresses that are practical, fashionable and are super easy to mix and match with other pieces in your closet.

Maxi Dream
Maxi dresses are the other classics that remind us of all the joys of summer, so it's an absolute must-have for your vacation and the warmer days. Whether you are looking for something comfortable, cover-up like dress or an elegant gown, Marianna Pataki and Natascha von Hirschhausen have beautiful pieces to choose from!
Marianna Pataki Midnight Maxi Dress
Natascha Von Hirschhausen Abstract Printed Silk Gown
Retro Vibes
Besides the traditional "pin-up" shades such as vivid red, navy blue and white, and now, even vintage inspired clothing items are back in style. Created by 33Bis Artisanal Edition and Frenchie York, these peter-pan collar, black lace dresses and striped, crossover dress.
Frenchie York Black Peter Pan Collar Dress
33Bis Artisanal Edition 'Emily' Dress
To join our affiliate programme please apply here
Ciao
Tags: #fashion, fashion trends, SS16, Summer