French Connection Makes a Splash at Swimwear365
Be prepared for poolside glamour with the French Connection range at Swimwear365! As a worldwide designer brand, French Connection offers a great range of swimwear and fashion items to suit everyone.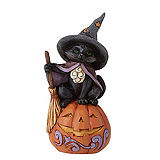 Offering a wide selection of holiday footwear, dresses, tops and accessories, our stunning range of the latest French Connection fashion will give you guaranteed style for your next holiday. Whether you're planning to chill by the beach or fill your holiday with action, we have something for everyone!
Plus, with the New 2013 Collection now in and new customers receiving 10% off their first order, shopping for your holiday has never been more pleasurable!
New Affiliates
Not yet a part of the Swimwear365 affiliate program…you're missing out on our 10% commission rate! Plus, we've got some fantastic joining incentives for January!
Be sure to check out our profile on Affiliate Window
Alternatively, contact us direct at swimwear365.promotions@orangecanyon.co.uk
Tags: Affiliate Window, designer brands, fashion, holiday, ladies swimwear, Swimwear