---
Free UK Standard Delivery & Gift When You Spend £30 or more at SockShop
You won't find anyone crazier about socks than SockShop!
Since 1983 we've done very little else but live and breathe socks - 24 hours a day, 7 days a week – and even to this day we still do... all from our beautiful Bolton mill.
More than 70 brands in our huge online store

Round-the-clock service from our historic Bolton mill

We delivery to over 240 countries worldwide
Our world-leading range includes garments from more than 70 brands, chosen by us to cover all tastes and trends - patterned or plain, compression or cosy.
Whether you love socks like us, or simply need to re-stock your drawers - we've got what you need in our huge online store.
Give your feet the true 'feel good' factor and treat them to SockShop Comfort Cuff Plain Bamboo Socks! All the socks in our latest Gentle range are made to be as feet-friendly as possible, with comfortable welts that don't compress your legs and pressure free, handlinked toes for smooth seams.
Now £ 6.99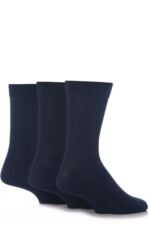 Skin kind right from their non-constricting tops to their flat seam toes, this triple pack of SockShop Comfort Cuff Bamboo Striped and Plain Socks are a smart, stylish choice for anyone, but particularly if you are troubled by legs and feet that are usually over-sensitive. Besides their soft, silky feel, bamboo socks have many benefits over standard socks.
Now £6.99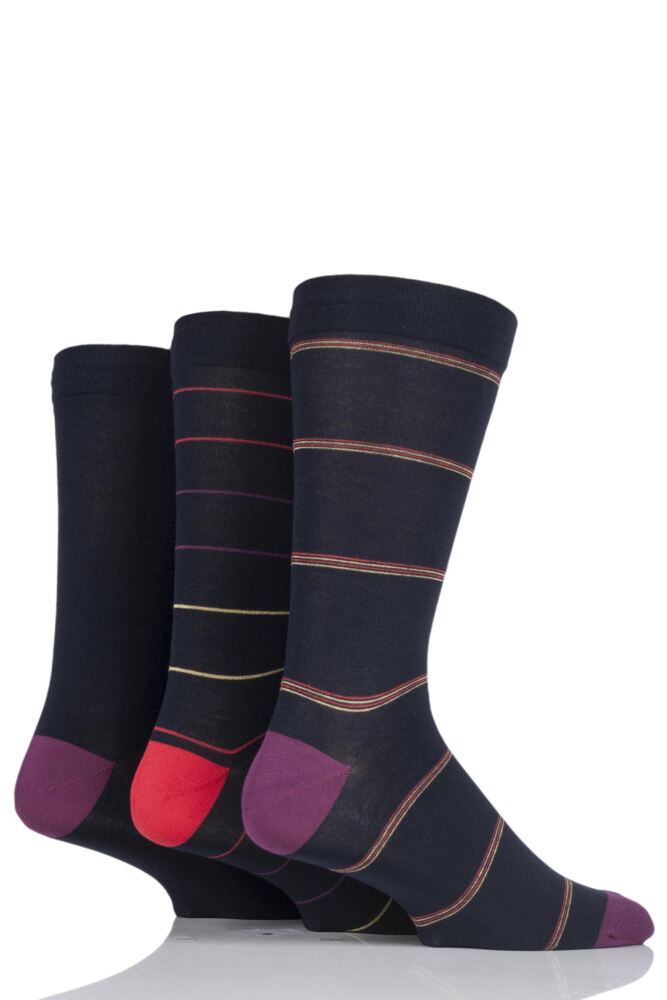 Besides its natural silky feel and softness, bamboo fibre yarn is also able to hold colour really well, which makes the shades in our men's Colour Burst Bamboo Socks even brighter and pin sharp.
Now £3.99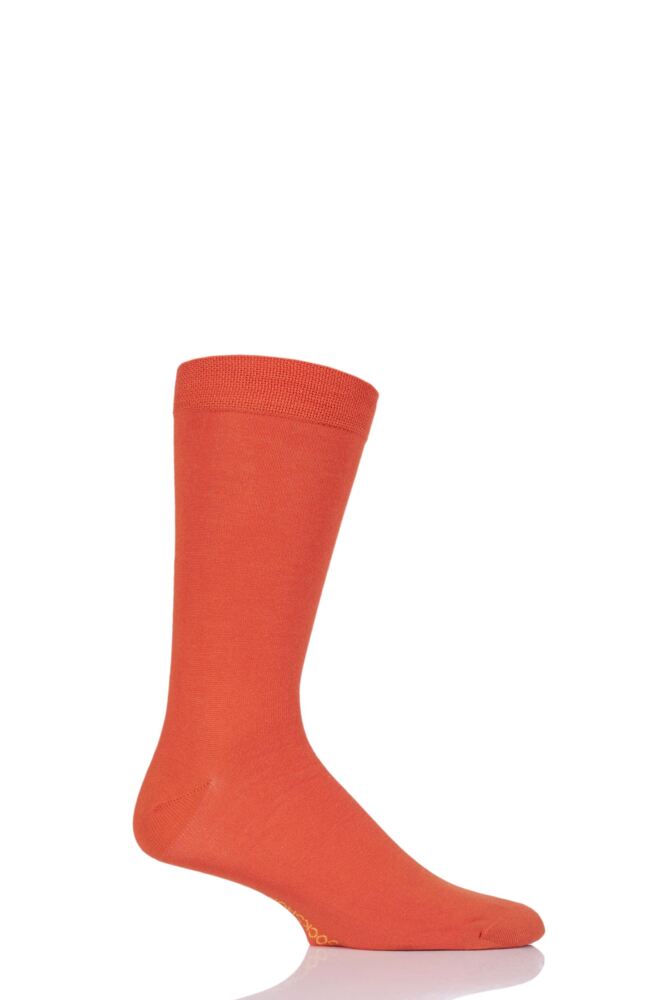 Show your pride and love in these bright, beautiful SockShop Bamboo Pride Rainbow Love is Love Socks. The colours are sharp and strong, and will stay that way thanks to the bamboo rich blend, which holds colour well, and also gives them their distinctively soft, silky and comfortable feel. Even better, this wonder fibre makes SockShop Bamboo Pride Rainbow Love is Love Socks naturally antibacterial, skin friendly and temperature regulating.
Now £3.99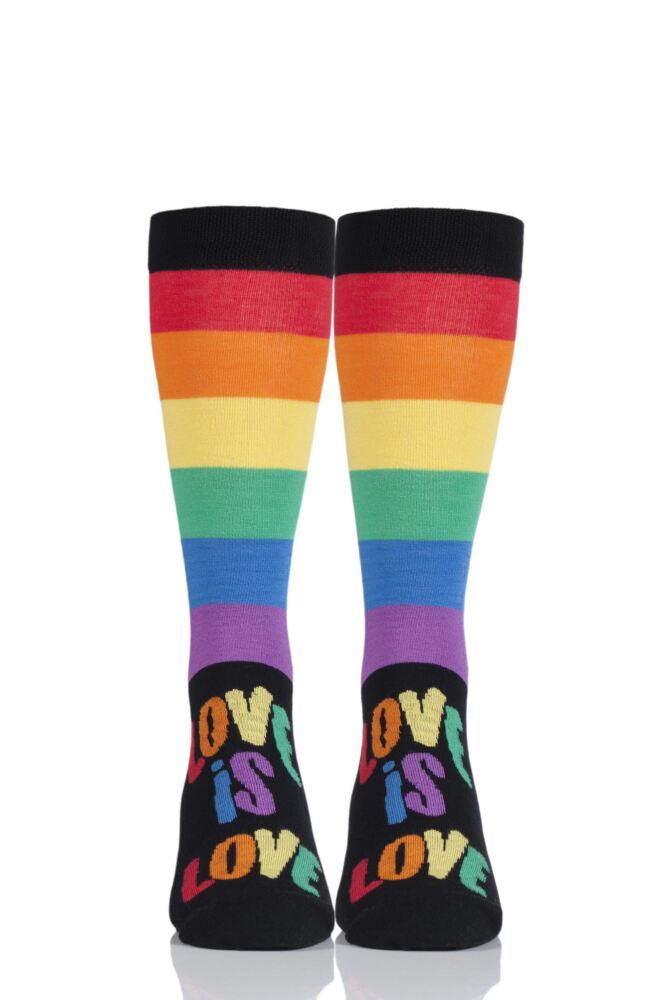 Never worn bamboo before? Prepare to have your world rocked by these outrageously soft and silky SockShop Bamboo Trainer Socks, with their natural ability to maintain temperature, and control bacteria and moisture, while feeling heavenly underfoot.
Now £5.99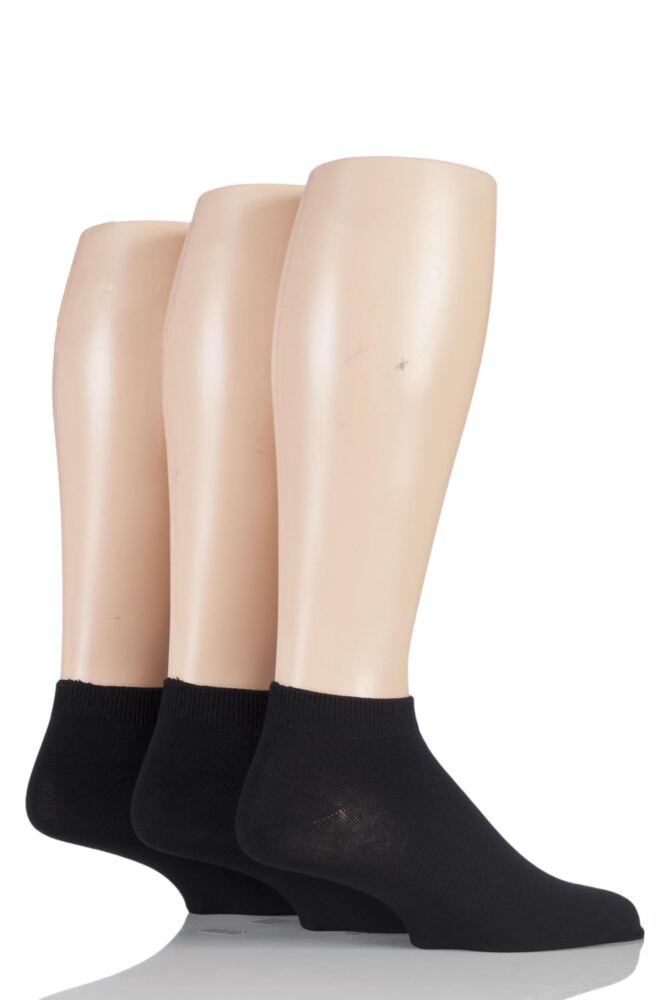 When it's time to be kind to your poor, hardworking feet, pull on a pair of our SockShop Half Cushioned Gentle Bamboo Socks for cuff-to-toe comfort. The SockShop Gentle range is designed for all feet and legs, but especially those that suffer from the pressure of tight or heavily-seamed socks.
Now £6.99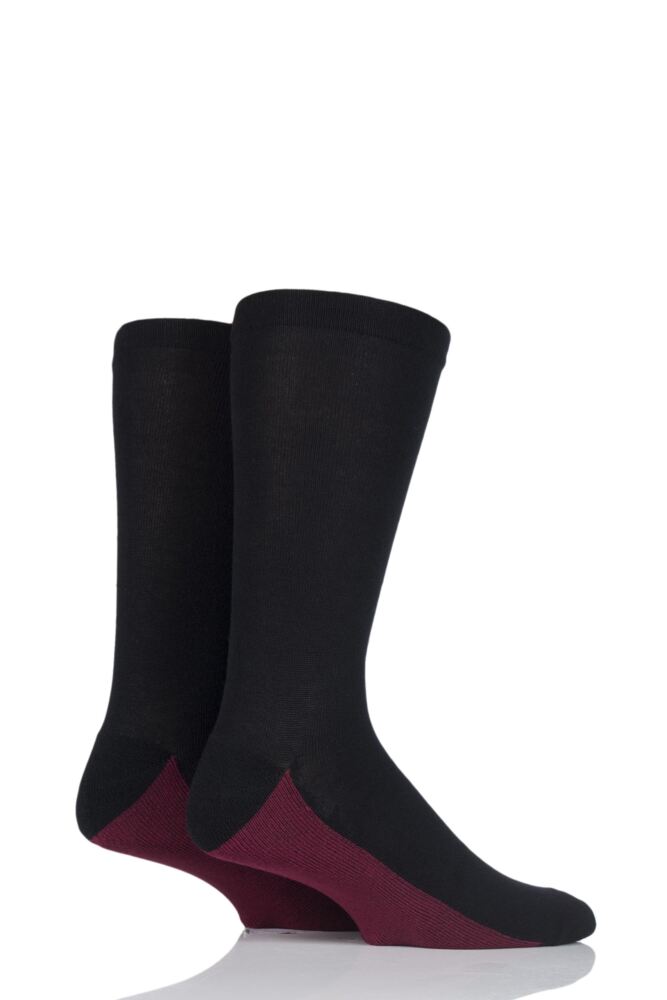 Get the perfect combination of style and comfort by putting on a pair of these bamboo socks. The bamboo gives a smooth sheen finish and is cloud soft to the touch.
Now £5.99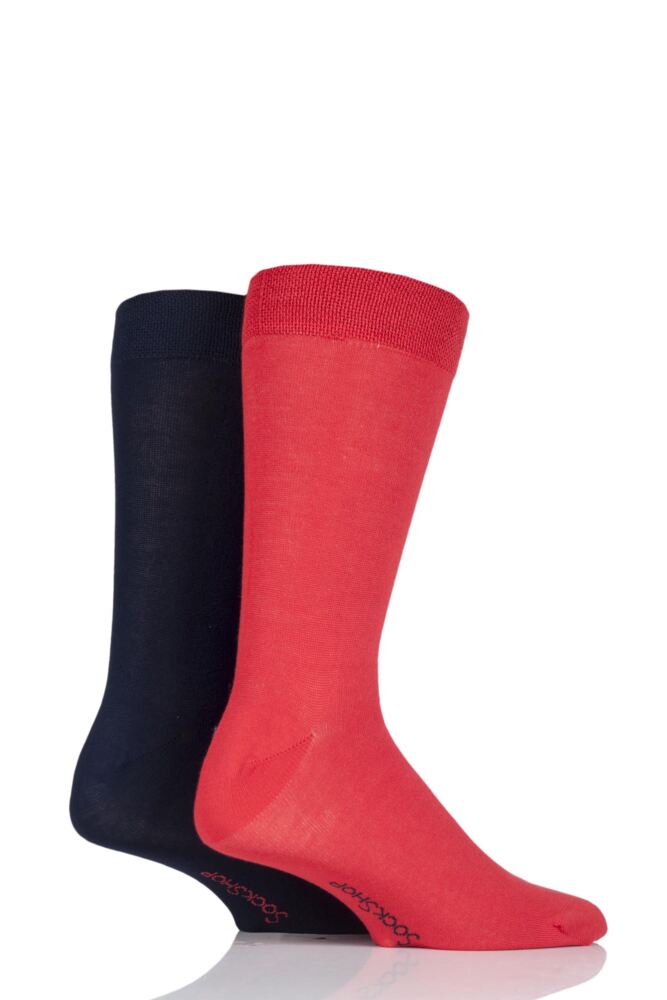 Colourful, fun and top quality shake up your sock style with our men's twin packs of SockShop Striped and Patterned Bamboo Socks, in two different design options that combine sensible stripes with wacky motifs, multiple colours and contrast toes and heels to great effect.
Now £6.99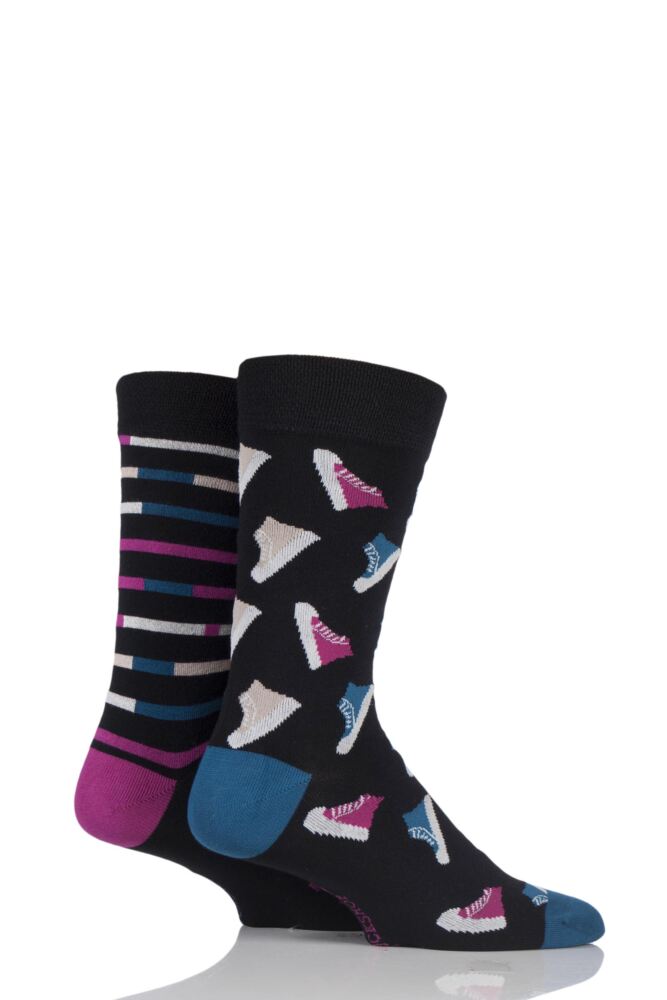 Perhaps our softest-ever bamboo socks, these bright SockShop Colour Burst Bamboo Ribbed Socks are made in 88% bamboo rich fabric, giving them an incredibly silky feel that is so gentle to the skin. The long, rounded fibres of bamboo will not irritate even the most sensitive feet, and it's unique hypoallergic and naturally antibacterial properties will keep skin healthy, bacteria and odour free. Hand linked toes for smooth seams care for feet right to the toe joints, keeping them free from rubbing and blisters.
Now £3.99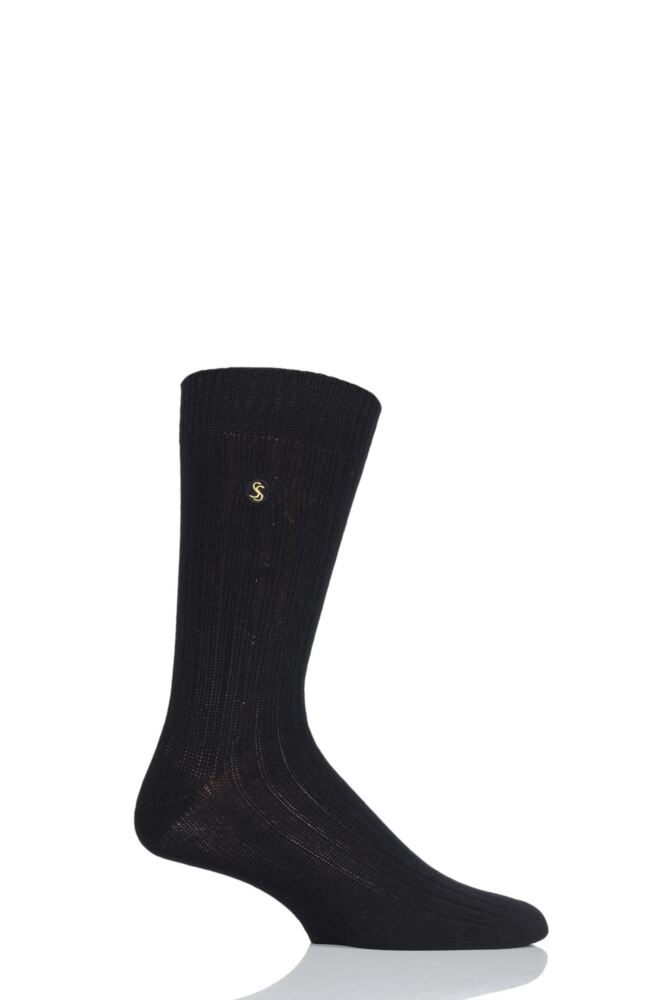 With a soft, silky feel, stylish good looks and great value, this five pair collection of our men's SockShop Striped Bamboo Socks makes an excellent choice for stocking up on reliable everyday socks and looking after your feet too.
Now £14.99