Free UK Delivery during December at EcigWizard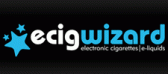 Throughout December, leading electronic cigarette store EcigWizard will be providing customers with free standard UK delivery across all orders of £20 or more.
The promotion is valid from today up until midnight, 31st December with code: WIZDEL
The free standard delivery code can be used on all orders over £20 and is valid only for delivery within the UK.
For more information about this, please contact the email below.
Ben@webtise.com
Tags: discount, discount code, discounts, e cigarette, e-cig, ecig, ecigwizard, free delivery, gadgets, offer, offers, presents, promotion, promotions, savings, special offers, vape, vaping, voucher code, voucher codes