FREE TV (WITH ALL ORDERS OVER £500)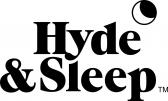 WE ARE DELIGHTED TO ANNOUNCE OUR NEW OFFER TO YOU!
Our customers will receive a FREE 24" TOSHIBA HD TV with every order over £500.
We are so delighted to offer our customers this fantastic promotion.
This offer will run until Monday 13th November at midnight.
For more information don't hesitate to get in contact with us on ellie@hydeandsleep.com
We love to build relationships with our publishers!
Tags: bedding, duvet sets, duvets, mattresses, pillows, TV