Free travel guide to major cities!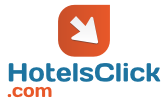 We are offering a new promotion to help increase your sales in major European cities. We are offering to all your clients that arrive from your site and then subsequently book an hotel room, a fantastic free travel guide in pdf format. This guide will be automatically be sent to customers 5 days before they are due to depart!
In the travel guide customers will find many helpful tips to make the most of their stay, with tips on visiting monuments, historic buildings, attractions, shops, restaurants and nightlife.
The cities we are currently covering for this promotion are:
Berlin, Amsterdam, Rome, Lisbon, Barcelona, London, Paris, Vienna, New York, Florence, Prague, Madrid.
Tags: Promtions, travel, Travel & Tourism, travel affiliate program