---
Free Summer Blooms At Serenata Flowers
Summer is a time to grace our hearts, homes and especially our loved ones with fresh, fabulous-quality flowers. Gerberas, peonies, sweet peas, hydrangeas, exotic flowers, sunflowers... there's enough choice to ensure you can delight your loved ones with fresh blooms any day of the week.
Delicate pastel roses and elegant summer charm make this bouquet simply beautiful.
Our Price £39.99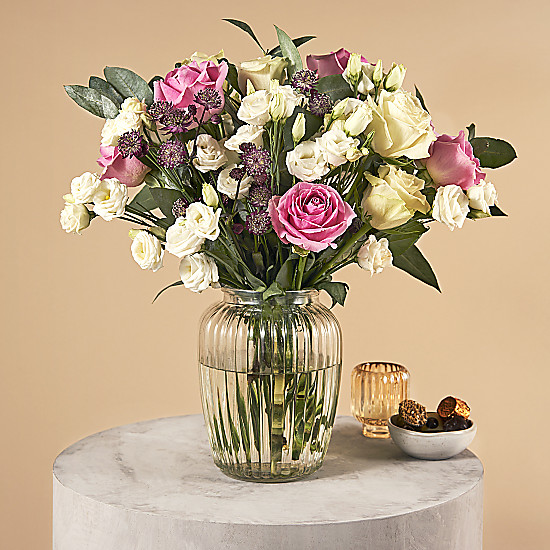 This stunning bouquet with Roses, Lisianthus, Hypericum berries and Astrantia guarantees to delight, and maybe your summer romance will become a Love.
Our Price £34.99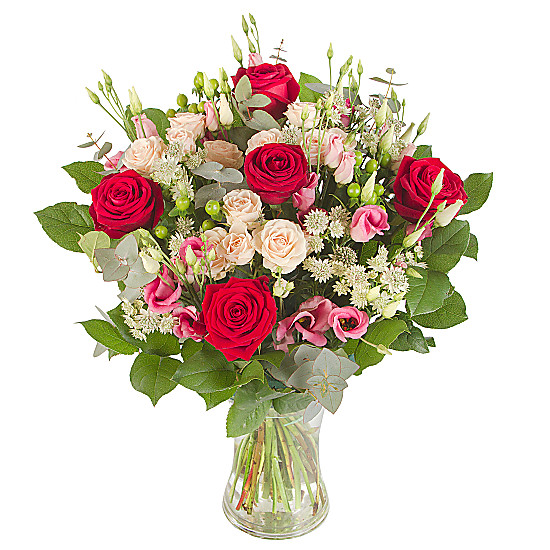 Blushing shades of dusky pink flowers make a serene display of effortless elegance. With beautiful Lily flowers, classic Roses, frilly Carnations, delicate Alstroemeria and sweet pink Gypsophila, this pretty arrangement has all the Perfect Pinks.
Our Price £24.99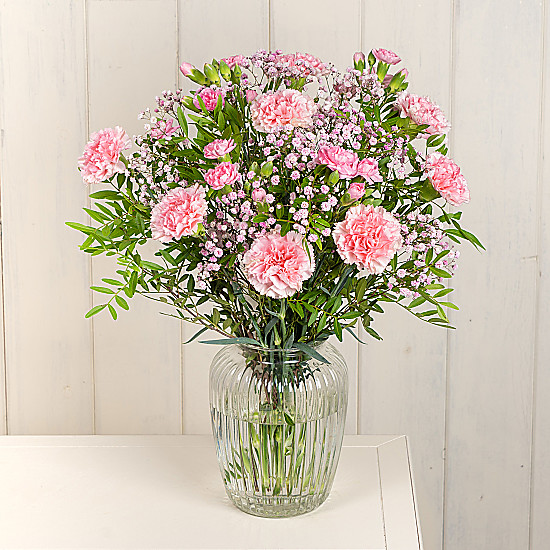 It's the ultimate recipe, the recipe that everyone wants to know. We know that you will need the following ingredients:- Roses, preferably in two shades, followed by a single beautifully scented pure white Lily, then a sprinkling of Hypericum berries and dusting pretty little Astrantia stars.
Our Price £34.99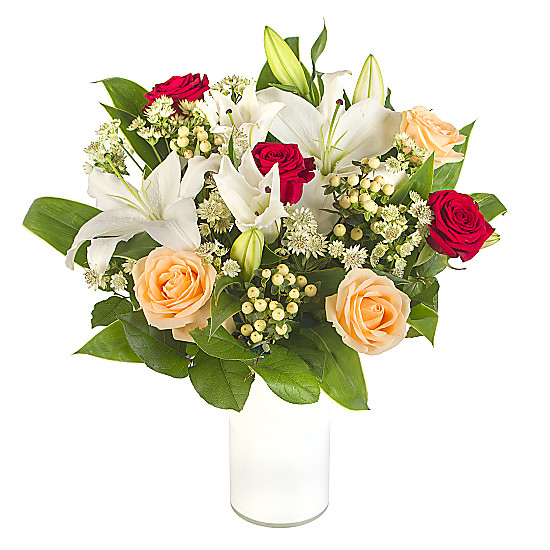 Like a walk in a country park this delightful arrangement of summer flowers contains peonies, avalanche roses, dried aromatic lavender and the pretty daisy like flowers of germini, aster and chrysanthemum all presented in a cute gift bag.
Our Price £39.99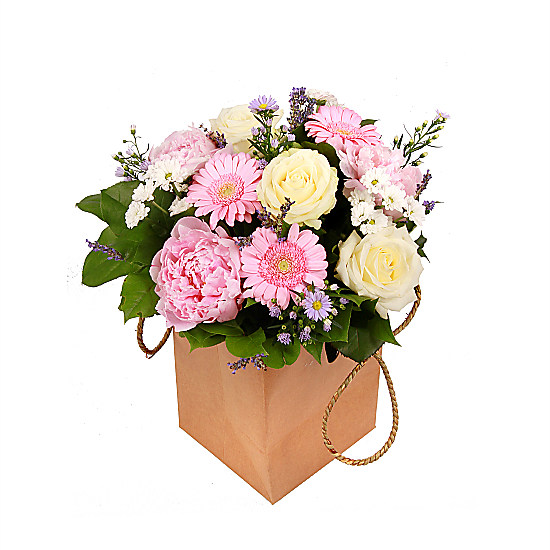 Sunny yellow Roses and Germini shine through in this gorgeously bright and cheerful bouquet!
Our Price £34.99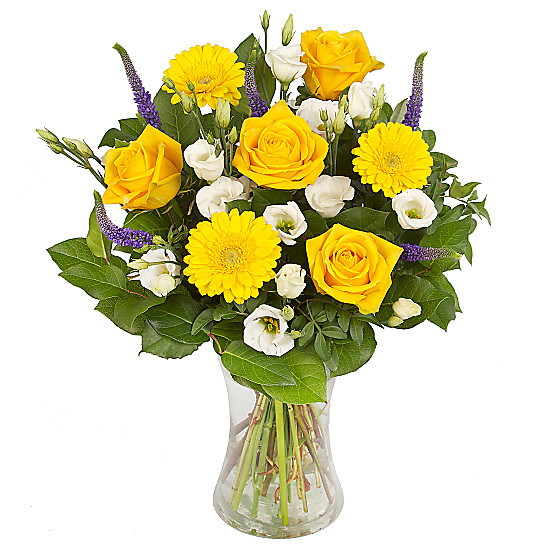 Hidden among a million of twinkling stars, lavender carnations are making their way through a moonscape filled with scented petals of white lilies, Alstromeria and Chrysanthemums.
Our Price £34.99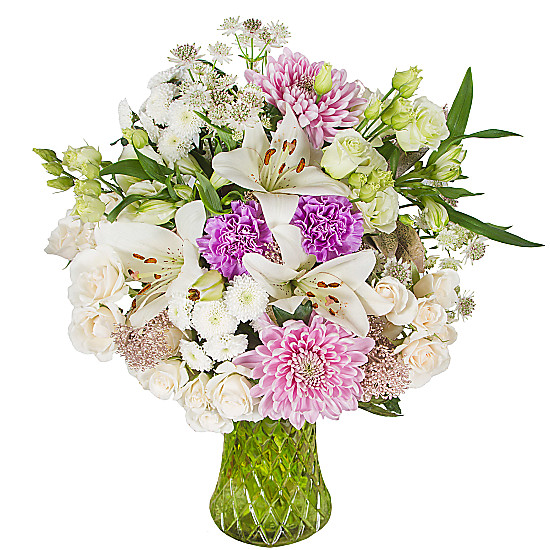 Satisfy your thirst for burning passion with our Sangria bouquet. Set her senses on fire with a dose of wine coloured roses, dash of romantic pink roses and an unusual appearance of the shy lavender carnations.
Our Price £44.99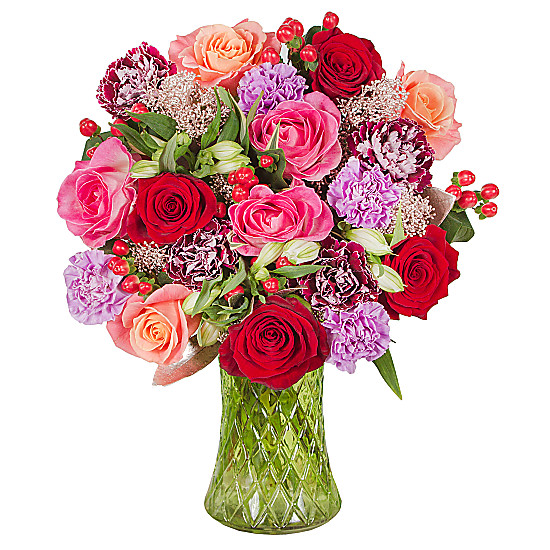 Super juicy black berries, lush raspberries, gooseberries and currants! If we could we'd have them all in one, but that's not possible, so instead there's this fabulous bouquet inspired by the fruits of summer.
Our Price £34.99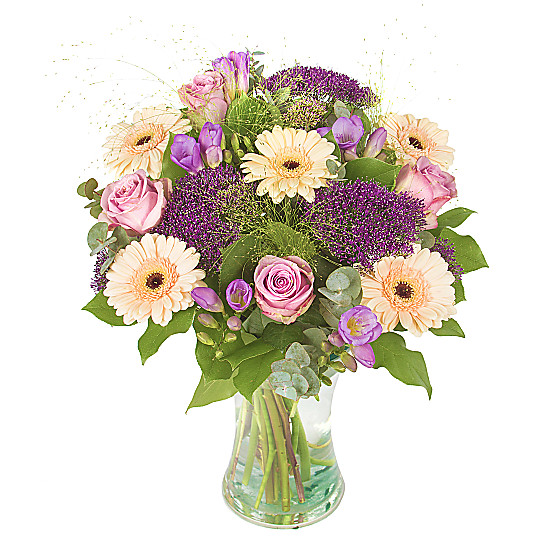 An inspirational mix of magical mauve's, pretty pinks, perky purples and luscious lilacs make up this beautiful bouquet that is Mrs Tracy Klein.
Our Price £34.99