---
Free Standard Delivery on Orders Over £30 at Chemist Direct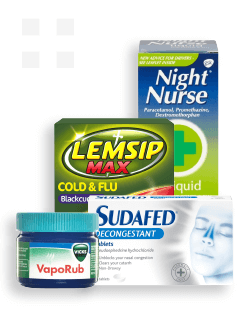 Free Standard Delivery on Orders Over £30 at Chemist Direct.
Don't miss out on this great offer, UK only.
Hurry - Offer ends - Midnight, tonight 29/01/2021.
Click here to find out more.
Gillette Fusion Razor Blades Twin Pack gives you a multipack of advanced blades for a closer, more comfortable shave with the perfect precision.
Our Price £40.70

Fenjal Classic Body Spray combines a gentle moisturiser with the exclusive Fenjal Classic fragrance to leave your skin feeling beautifully soft and delicately fragranced.
Our Price £40.15

The essential toothbrush to achieve an everyday clean. Removes more plaque than a regular manual toothbrush. 2D Cleaning Action, oscillates and rotates to remove plaque better than a regular manual toothbrush.
Our Price £40.00

Exorex 5% lotion,is a topical dermatological preparation containing coal tar extract (5%) that is used to treat psoriasis of the skin and scalp. Multipack 100ml x 3.
Our Price £37.02

Pharmaclinix Scar Repairex is a brand new, scientifically-developed, silicone-based cream formulated with a unique combination of both powerful anti-oxidants and anti-inflammatory agents.
Our Price £36.99

Give your skin a hydration boost and protect the skin's natural barrier with Neutrogena Hydro Boost Water Gel. A unique oil-free moisturiser with a light texture and the long lasting, intense nourishing power of a cream. Multipack 50ml x 3.
Our Price £35.91

Pirinase Hayfever Nasal Spray is a non-drowsy treatment to treat the symptoms of hayfever and other airborne allergies. This spray can help to relieve allergy symptoms for up to 24 hours to prevent the symptoms during the day.
Our Price £24.99

Piriteze One A Day is an effective, once-a-day treatment for hay fever and skin allergies. And as Piriteze does not normally cause drowsiness, it can help you and your family enjoy life outdoors.
Our Price £20.95

Piriton Allergy Tablets provides you with 60 anti-allergy tablets for relief from skin allergies, hayfever, dust/mould allergies, and insect bites. It may also be used to relieve itching caused by chickenpox. It contains the active ingredient Chlorphenamine.
Our Price £19.19