---
Free Standard Delivery & Gift When You Spend £30 Or More at SockShop
Spend £30 or more at SockShop and get Free UK Standard Delivery as well as a Free Gift
Click here to find out more
These SockShop Comfort Cuff Bamboo Socks have handlinked toes for smooth seams and Comfort Cuff upper welts that hold without compressing your legs. In a convenient triple pack, SockShop Comfort Cuff Bamboo Socks could be the most comfortable socks you own!
(01/13)
Now £6.99
What could be sweeter than lovely Rita – that's Rita Hearts and Stripes Pringle Cotton Socks BTW – a triple pack of gorgeous ankle length ladies socks in three designs, with a pair showing multicolour micro-hearts, a pair decorated with the same hearts but on super-slim lines of horizontal stripes, and a pair with just the stripes, along with contrast heels and toes, all in complementary colours.
Now £7.99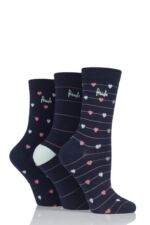 A polka dot-packed triple pack of cotton rich ankle socks for ladies, two of the three pairs of this Pringle Sophie Dots and Plain Cotton Socks set are peppered with different sizes of multicoloured polka dots, teamed with a plain leg pair with contrast colour toes and heels. Each pair has Pringle script embroidered logos at the side ankle.
Now £7.99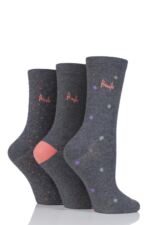 The diamond patterned socks are super-soft, super-breathable, skin kind and naturally antibacterial, so they help fight the causes of foot odour. Because Bamboo fibres are naturally wicking, and draw moisture away from your skin, they'll keep you fresh and dry all day.
Now £8.99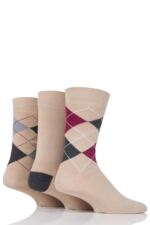 These smooth knit and soft cotton socks are good quality products from a respected name in menswear, suitable for any occasion – you really can't go wrong!
Now £9.99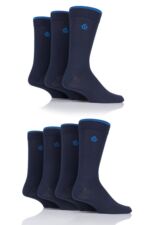 Even the most sensitive of feet will feel relaxed and comfortable in these cotton rich men's Falke Sensitive London Socks, an unassuming, yet very high quality plain sock that can be worn with dress shoes and a suit for the office, yet feel like the most comfortable casual wear.
Now £9.99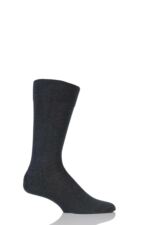 Tight, constricting socks can be a real pain, especially if you have legs that are already sensitive to pressure. Our SockShop Gentle Grip® Socks are designed with our trademark HoneyComb Top, which is constructed to carefully, comfortably mould to the natural contours of your leg, and, added to the easy fit style, means no nasty, leg-irritating constriction rings.
Now £6.99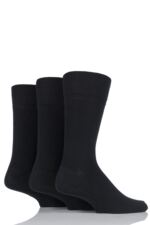 The trademark Gentle Grip HoneyComb Tops hold up using their clever weave to mould to your leg's own contours and stay in place without tightness, avoiding pressure or restriction of blood flow. The natural benefits of soft, non-skin-irritating bamboo fibre keep feet and legs at a constant temperature, and with inherent antibacterial qualities to keep feet healthy and odour-free. Allied to durable strengthened toe and heel areas make this triple pack a must for comfort.
Now £8.99