---
Free Standard Delivery & Gift When You Spend £30 Or More At SockShop
Spend £30 Or More & Get Free Standard Delivery At SockShop.
Click here to find out more
Multiple colours and a large spot pattern draw the eye instantly in these Happy Socks Big Dot Combed Cotton Socks. These Swedish design socks are made using a soft, combed cotton rich blend of fibres delivering a very comfortable feel. The various mix of hues used for the polka dots and background choices mean that there is a pair of Happy Socks Big Dot Combed Cotton Socks to coordinate with most outfits. Why not buy more than one pair?
Now £7.99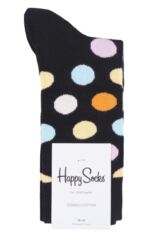 Made to deliver a striking 3D illusion, Happy Socks Filled Optic Combed Cotton Socks are ready to add some colour and eye-catching impact to your wardrobe choices, The 'filled' optic pattern (as opposed to a wire frame style outline) increases the contrast for the most intense 3D effect, with blocks appearing to advance and recede. Liven up your corporate or casual wear with these dynamic socks. Happy Socks Filled Optic Combed Cotton Socks are Swedish-designed, made from a quality, combed cotton rich blend for comfort and wear resistance.
Now £7.99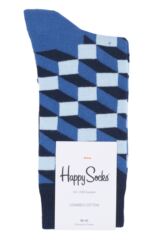 With a specially chosen selection from their wide range of colourful designs, Sweden's Happy Socks have assembled their men's and ladies Happy Socks Bright Mix Combed Cotton Socks to bring a big burst of colour to anyone's sock drawer.
Now £24.99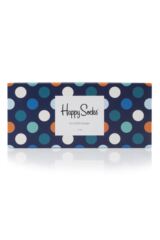 Probably the key style in a limited edition range of Yellow Submarine-themed socks by Sweden's Happy Socks, these Happy Socks The Beatles Pepperland Cotton Socks are ice blue sock with the four instantly identifiable cartoon versions of The Beatles from the animated movie classic celebrating its 50th anniversary in 2018.
Now £11.95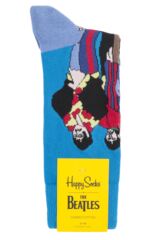 Some feet are sensitive, feeling irritation and pressure from harsh yarn and proud seams. Our Sock Shop Gentle range is different, produced using anti-allergenic and anti-bacterial bamboo yarn in the finest 200-needle construction, making them incredibly soft, smooth… and comfortable.
Now £6.99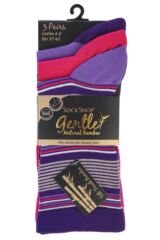 Great looking socks that are also great for your feet, our Sockshop Plain Bamboo Socks are made in a silky-soft bamboo viscose blend.
Now £5.99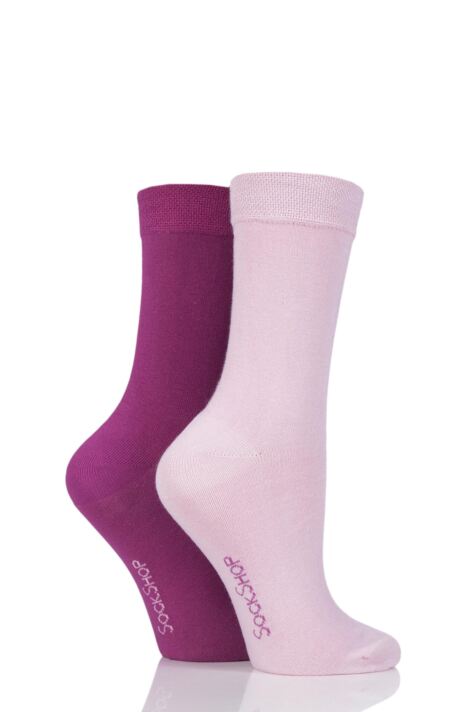 Kind to skin, kind to legs and made for comfort, but our ladies Gentle Grip Patterned Bamboo Socks aren't just helpful, they're also rather pretty (if we may be so bold!) in three different patterns across the triple pack; spots, stripes and hearts, and all in complementary shades.
Now £8.99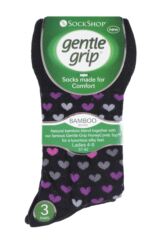 With a classic peacock fan motif, both embroidered and woven into the three designs in this Elle Art Deco Bamboo Socks triple pack, these soft and silky socks have everything going for them, style and substance. The Art Deco fan has appeared repeatedly across fabrics, architecture, wall coverings and more throughout the history of the art movement, and gives these feminine socks an elegant appeal.
Was £7.99
Now £5.35