Free Snowballs and 15% off Orders Over £100!! Extended until 19th Dec + LAST POSTAGE DATES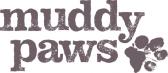 Hi Affiliates,
Our offers have been so popular that we've decided to extend them until Thursday 19th December, which is also our last postage date for express deliveries to arrive before Christmas.
EXCLUSIVE AFFILIATE OFFERS
15% off all orders over £100 - until 19/12/13 - use code AFF15
Free Crunchy Snowballs (Dog Treats) with all orders over £40 - until 19/12/13 - use code SNOW40

Please note these offers cannot be used in the same transaction.
LAST POSTAGE DATES
Standard Delivery: Monday 16th December
Premium Delivery: 3pm on Wednesday 18th December
Express Delivery: 3pm on Thursday 19th December
If you have any queries please email affiliates@muddypaws.co.uk
Kind Regards
Muddy Paws