FREE PILLOWS AND A LUXURIOUS BEDDING BUNDLE WITH EVERY MATTRESS PURCHASED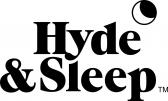 WE ARE DELIGHTED TO ANNOUNCE OUR FREE PILLOWS & BEDDING WITH EVERY MATTRESS OFFER.
SO TREAT YOURSELF TO A MATTRESS AND RECEIVE THE BEDDING TO MATCH.
OUR CUSTOMERS WILL RECEIVE UP TO £308 WORTH OF EXTRAS WHEN THEY ORDER A HYDE & SLEEP MATTRESS.
THIS INCLUDES SMART PILLOWS, A FITTED SHEET, A DUVET AND A DUVET SET.
PRICES START FROM £299.
Offer valid until Monday 19th february 2018 at midnight.
PLEASE LET US KNOW HOW YOU INFORM YOUR READERS OF OUR OFFER AND DON'T HESITATE TO GET IN CONTACT WITH US ON: ellie@hydeandsleep.com
Tags: bedding, duvet, DUVET SET, FREE BEDDING BUNDLE, FREE PILLOWS, mattresses, pillows