Free next day delivery code on the Clarks Kendra collection
Free next day delivery code on the Clarks Kendra collection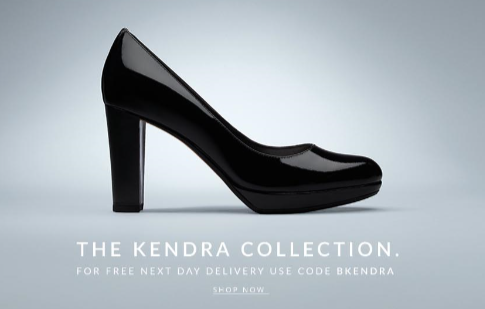 On Wednesday 17th August Clarks will be offering free next day delivery with any purchase of the women's Kendra collection
Use copy: Clarks – Free Next Day Delivery on The Kendra Collection. Use code: BKENDRA
This offer is available on any product found on the following link: http://www.clarks.co.uk/c/womens-kendra
This offer expires at 7pm on Tuesday 23rd August, please remove from all merchant pages by latest Wednesday 24th August.
Terms and conditions apply, please see below.
 Term's and Condition's:
This promotion entitles you to free next day home delivery when purchasing any Womens 'Kendra' style when shopping online at www.clarks.co.uk before 7pm Tuesday 23rd August 2016. To claim your discount, you must select the next day delivery option and enter the promotional code 'BKENDRA' at the checkout. This offer is postcode dependent and a signature is required upon delivery. No cash alternative is available. This promotion can be used in conjunction with other discount codes and is only valid against all Womens Kendra styles found in the /c/womens-kendra category for home delivery. This offer ends at 7pm on Tuesday 23rdAugust 2016. If you order after 7pm on Tuesday 23rd August, your delivery will arrive on Thursday. Any orders placed on a Saturday with the free next day delivery code will arrive on Monday. We will not share your personal details with any third parties. We reserve the right to withdraw this offer at any time.
IMPORTANT:
The Clarks Sandal sale will end on Wednesday 17th August. Please remove your references to this on your merchant pages.
If you have any questions, please contact sean.morrison@clarks.com
Clarks – New AW16 Creative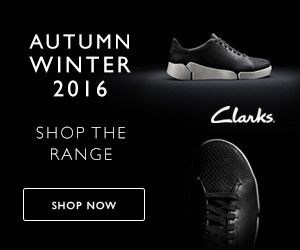 New AW16 full price Clarks creative has been uploaded to Darwin in the usual place.
These assets will allow consumers to shop the new range of Autumn/Winter styles.
The assets on Darwin can be used for both Men's and Women's.
Please use these on your site.
The

AW16 assets must replace all previous Summer creative