---
Free Delivery On Valentine's Flowers At Serenata Flowers
Playing Cupid? String your bow with a Serenata Valentines Day Bouquet. This Valentine`s Day, arm yourself with a gorgeous arrangement of opulent valentines roses, fragrant lilies or delicate tulips...whatever you choose will be sure to hit the bull-seye. Flower Delivery on Valentine's Day, Sunday 14th February.
You can also get Free Delivery on all orders!
Send sweet candy kisses to your sweetheart this Valentine's Day with a delectable combination of pink and red roses - What could be more romantic?

Our Price £24.99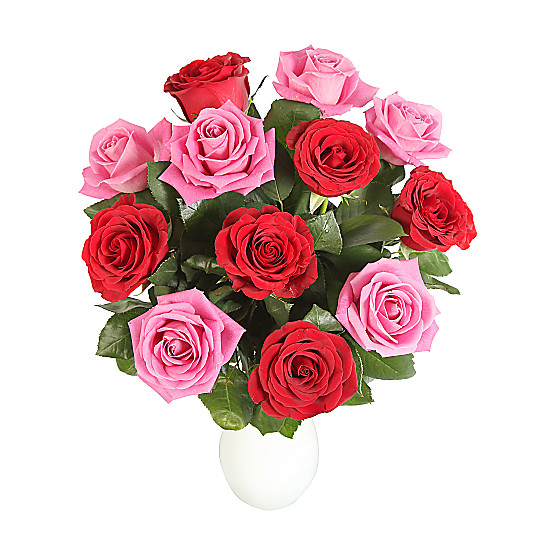 Elegant layers of crimson blooms, majestic purples and seductive scents make this bouquet one for the lovers.

Our Price £24.99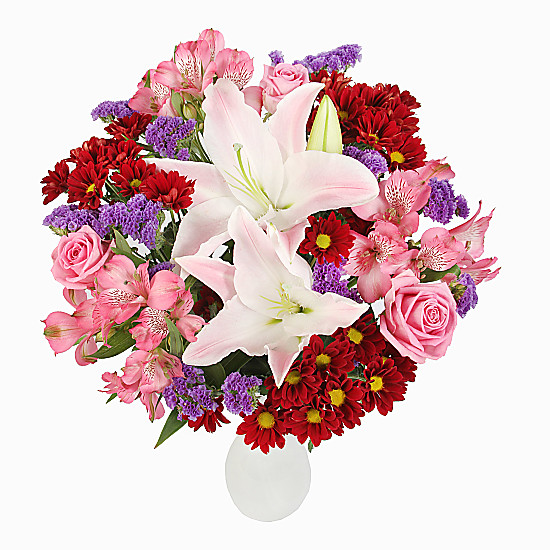 Mon Dieu! Rouge Roses.. aromatic Lily.. blushing pink Carnations.. irresistible romantic appeal... there can be no doubt mon ami! This is the work of the Scarlett Pimpernel......

Our Price £39.99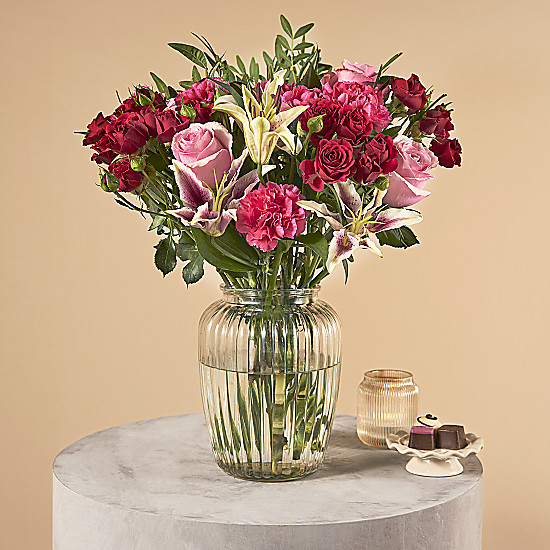 A dozen long stemmed red Roses with graceful Gypsophila... classic, chic and elegant. The gift of a true romantic.
Was £44.99
Now £39.99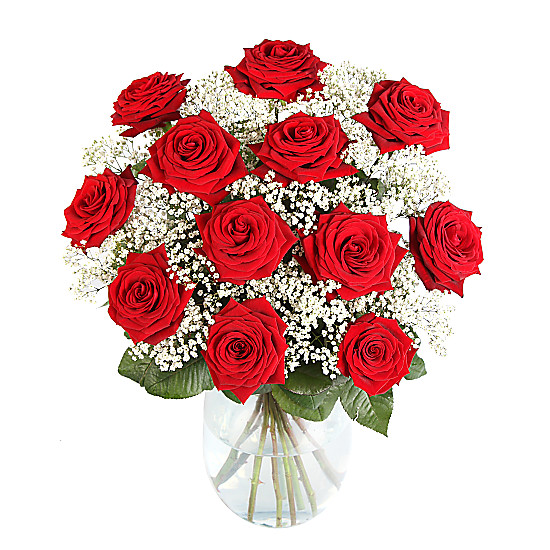 Red roses are the ultimate symbol of romantic love, so there's no better way to express your extravagant emotions than with an excessive bouquet in full bloom. A message of love unfurls with every petal in this gorgeous bouquet of luxury red roses.

Our Price £49.99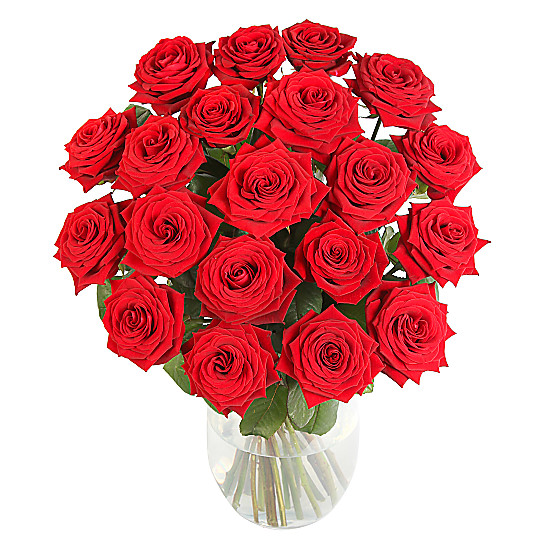 Treat your Valentine to this pretty posy arrangement, with six sensual red Roses nestle among a blushing bed of pink santini Chrysanthemums. A pretty bouquet for a beautiful person.
Was £24.99
Now £19.99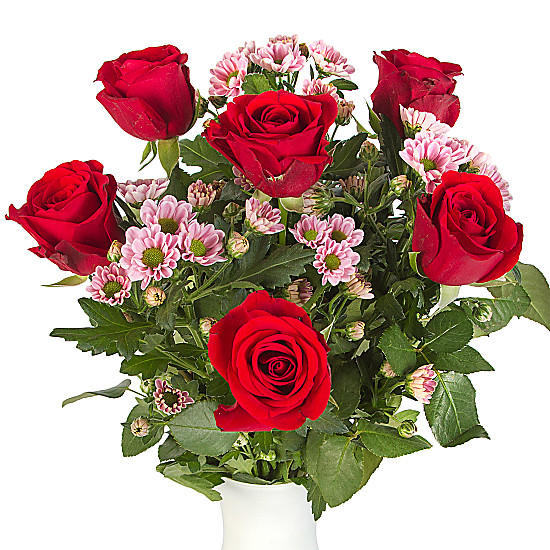 The relaxing serenity of pure white blooms create a glorious sense of peace. The delicate fragrances of Freesia, luxury Roses, Lisianthus, Oriental Lily and Waxflower create an ambience that even the UN would be proud of.

Our Price £39.99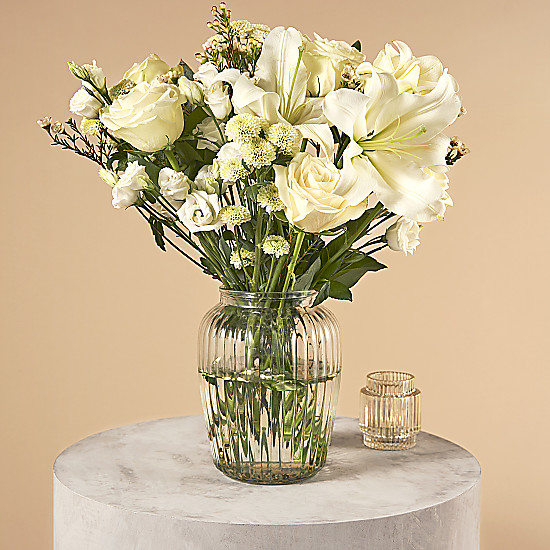 Intriguing hues of pink and purple blooms form an ambience of relaxation and peace. With beautiful Roses, striking Chrysanthemums, exquisite Alstroemeria and delicate Gypsophila this bouquet is a wonderful respite from the trials of everyday life.

Our Price £24.99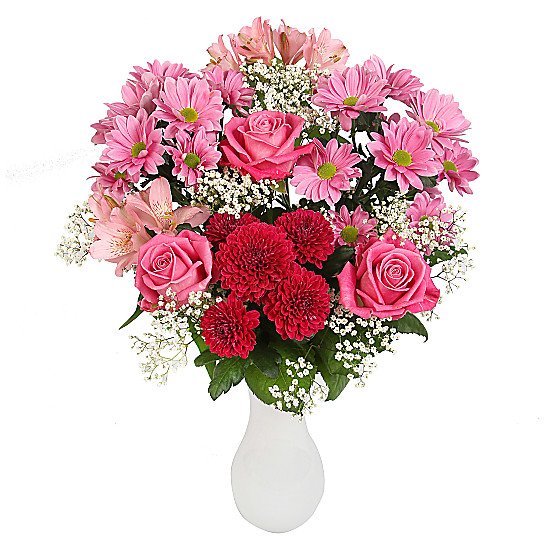 Gorgeous pink scented Freesias and lusty red Roses make a heady perfume that clouds the senses and speaks of Love

Our Price £24.99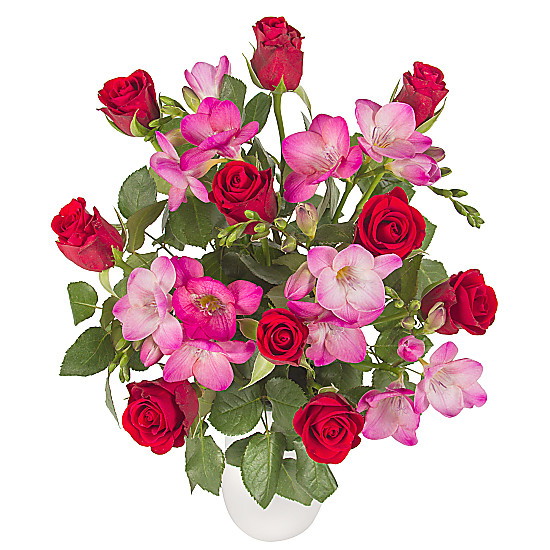 Make sure you say everything that needs to be said with this stunning bouquet. The beautiful pacific blue roses, scented Freesias and oriental Lily are mixed with Carnations, Lisianthus and Waxflower to create a reflection of the soul.
Was £39.99
Now £29.99