---
Free Delivery on All Orders Over £45 at ESE Direct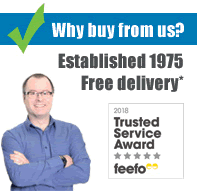 We are ESE Direct; a supplier of a whole range of products for business. We take pleasure in providing a great service to our thousands of happy customers and if you are a first time visitor; we hope you can find what you are looking for.
Click here to find out more
A strong seam-welded mild steel body
Two-point locking reinforced doors to prevent distortion
Shelves that can be easily adjusted on 25mm centres and act as a 25mm deep spill tray
A built-in sump to contain spillages
Correct labels for the product type
All materials used to manufacture these cabinets are in accordance with British standard BS476 - parts 20 & 22
Cabinets are fire resistant for 30 minutes - materials used during manufacture have a melting point greater than 750 degrees
Now £154.94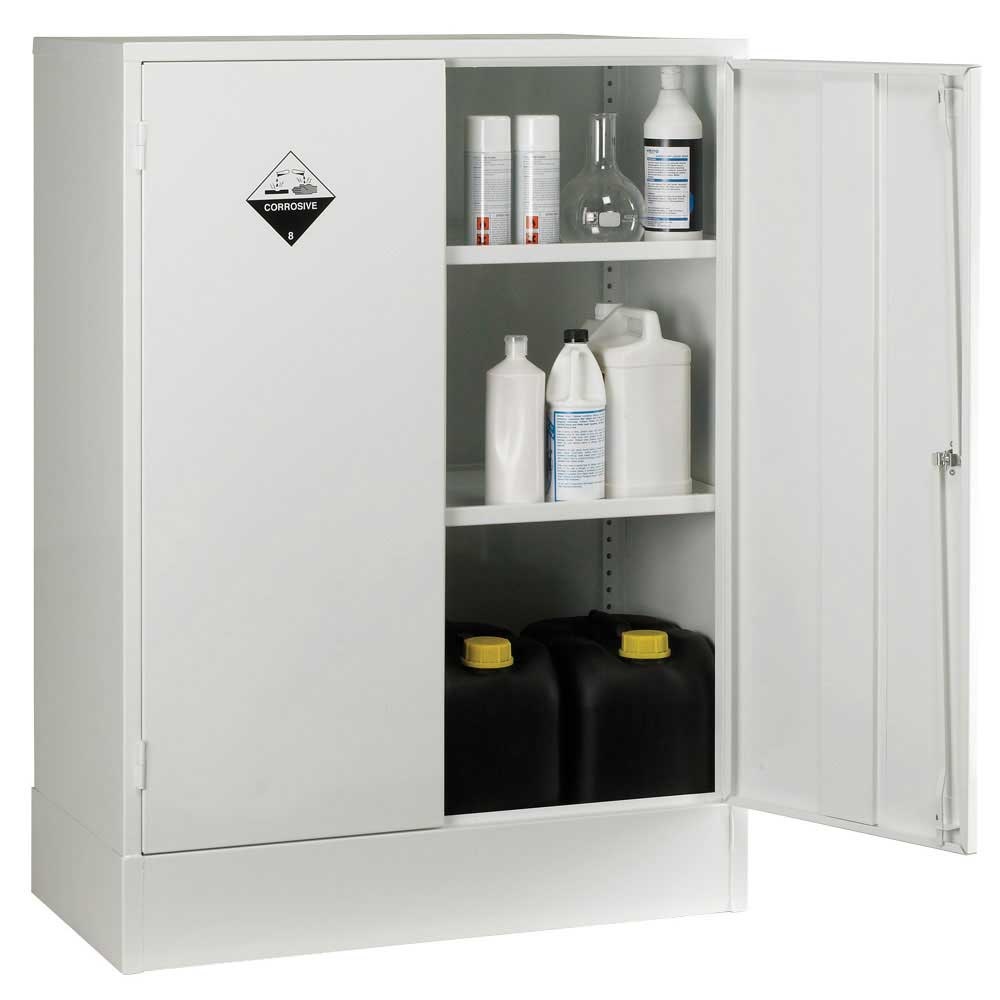 Robust grey polypropylene cases 550H x 310W x 180Dmm
General specification as 290 series visible storage cabinets
Can be wall hung or maybe placed on a worktop
Can be mounted on stands and trolleys
Two units can be used with a Benchtop Spacemiser
Twelve units can be used with a Spacemiser turntable
Now £54.67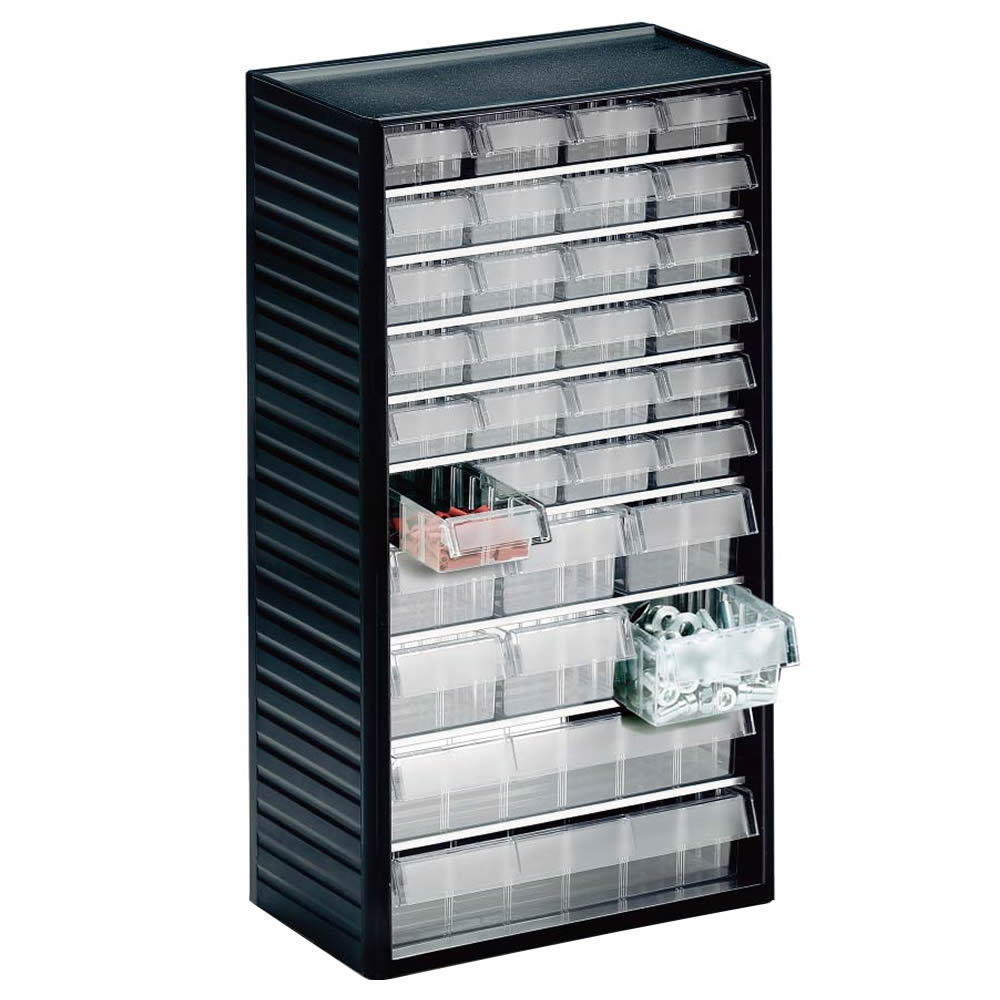 36" high velocity industrial drum fan with two speed settings
Manufactured with a heavy duty gauge steel casing, guard and frame to create a robust unit
Fitted with two wheels for quick and easy repositioning and storage between uses
The use of carefully balanced fan blades ensures each unit runs smoothly and quietly during use
Each unit is fitted with a BS approved plug
Motor power: 350-460W
Speed range: 800-900rpm
Maximum airflow: 297mtr3/min
Current: 2A
Now £263.34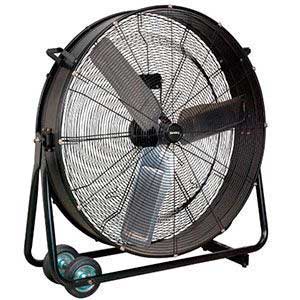 Counter or draughtsman chairs are designed to be used at counters, ticket desks and draughting boards in fact anywhere where the use needs to sit higher than a standard operator chair will allow. Seat height adjustment ranges from 630-760mm. These models feature a hinged backrest and fixed foot ring for for foot support, the durable nylon 5 star base is fitted with rubber feet for stability and the black or blue fabric is fire resistant.
Now £81.41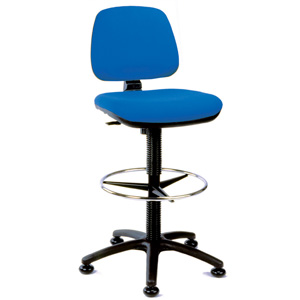 Keyed alike 5-lever deadlocks both sides with heavy duty brass keys and welded security ID numbers
Strong gas struts both sides of lid - conform to industry standards
Continuous heavy duty hinge to rear and fully welded anti-jemmy reinforcing bars as standard
Manufactured by Armorgard in the UK
The locks are additionally reinforced to prevent drilling
Fork skids (except TB1 and TB12) with fixing slots for easy moving of loaded container box
Delivery of bulky or heavy items is usually by lone driver and may require special delivery arrangements, possibly mechanical. Please call for advice.
Now £184.58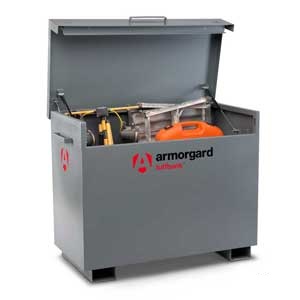 Powder coated steel backing
Excellent optical quality
1.5mm thick acrylic mirror with grey PVC protective edge
Heavy duty zinc plated fixings included for easy wall mounting
Simple and precise vertical and horizontal adjustment
Ideal for indoor use in offices and shops
Choice of two sizes
Viewing distances:
CM45P = 10 metres
CM60P = 13 metres
Now £51.58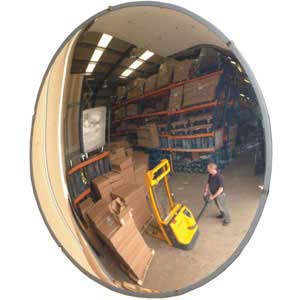 Safe and effective complete 10mph speed ramps consisting of yellow and black mid sections and yellow and black end sections.
Now £101.74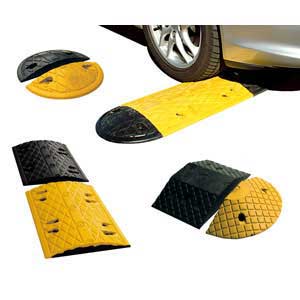 Designed for the storage of flammable liquids with a bright powder coated finish.
The careful storage of hazardous chemicals such as flammable liquids is an important part of health and safety requirements.
Now £123.50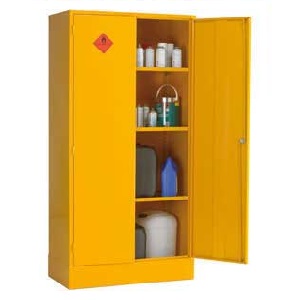 Constructed to high specifications, FlamBank boxes fully comply with all regulations for the safe storage of chemicals & flammables.
Now £375.53