FREE delivery no minimum spend end this Sunday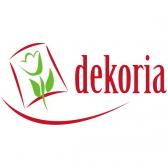 Free delivery on curtains, blinds, cushion, sofa cover and more at Dekoria!
NO minimum spend. Offer is live now and valid until midnight on Sun 20th March.
Code: DELVRYX
Enjoy a busy weekend, or get in touch on ali@dekoria.co.uk if you have any questions about Dekoria's new offer.
Tags: free delivery, free delivery blinds, free delivery code, free delivery curtains, free delivery discount code, free delivery home and garden, free delivery no minimum spend, free delivery voucher, free delivery weekend