Free Beau Jardin Hand Cream from Heathcote & Ivory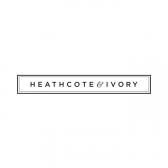 To celebrate the launch of the brand new Beau Jardin collection, Heathcote & Ivory is offering a free Beau Jardin Lavender & Jasmine 15% Shea Butter Hand Cream with every order, up until Monday (25th Feb)*. Simply enter FREE in the shopping basket and the free gift will automatically be added to the order.
Offer code: FREE
URL: http://www.heathcote-ivory.com/beau-jardin-lavender-jasmine-shea-butter-hand-cream-tester.html
Ends: 25/02/2013 23:59
About Beau Jardin
Inspired by the importance of enjoying the beauty that's already surrounding us, let us introduce to you the Beau Jardin collection from Heathcote & Ivory.
Imagine stepping back in time into a French apothecary shop on a cobbled street or busy market square, and inhale the scents of nature's secrets; Beau Jardin provides practical and whimsical remedies for age-old ailments using fresh lavender and natural oils to bring a sense of calm, roses to soothe and cleanse, and citrus oils to uplift and refresh. A treat for today springing from the wisdom of yesterday.
About Heathcote & Ivory
Heathcote & Ivory is a recognised high street brand – you'll find Heathcote & Ivory products in major high street outlets across the country. Our average order value is £29 and we operate a sliding scale of commission from 5% to 7%. The more sales you help Heathcote & Ivory achieve the more commission you will be entitled to.
*Please note this offer cannot be used in conjunction with any existing offers or items currently available in the Heathcote & Ivory sale category.
Tags: Beau Jardin, discount code, free gift, hand cream, Heathcote & Ivory, promotion, voucher code