FORZA Supplements has launched on Affiliate Window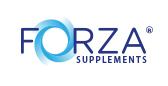 Great news advertisers! FORZA Supplements has launched its first affiliate programme with Affiliate Window. 
FORZA Supplements is a leading dietary company in the UK, experiencing substantial growth thanks to its innovative product range that includes FORZA T5 Super Strength and FORZA Raspberry K2.
Why join our affiliate programme?
• Earn 10% commission on FORZA products
• 30 day cookie length
• Special promotions, offers and incentives
• Spectacular creatives to support latest offers
Launch promotion
FORZA are excited to provide all programme advertisers with an impressive 12% commission on its product range until Monday 16th June 2014.
Contact details
We look forward to working with you and providing you with some impressive offers and incentives.
If you have any queries please do not hesitate to contact:
Wayne Page
wayne@forzaindustries.com
Darwin profile link
https://ui.awin.com/merchant-profile/5829