FORZA October Programme Update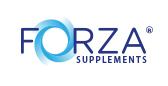 Hello Affiliates,
Welcome to FORZA's October update providing you with special offers across our supplement range.
Affiliate programme highlights
10% off promotional code for all supplements
Minimum 10% commission on supplement sales
FREE UK Delivery
PROMO OFFERS
RASPK20 – 20% off Raspberry K2*
Valid until 31st October 2014
AM20 – 20% off African Mango 2:2:1*
Valid until 31st October 2014
SPEC40 - 40% off Special Offers category*
Valid until 31st October 2014
*Terms and conditions apply. Discounts apply to selected products and are valid until 31st October 2014. Subject to change and availability. One voucher per person and cannot be used in conjunction with any other offer.
EXCLUSIVE CODES
Don't be shy! For an exclusive promo code for your site, simply get in touch with us today.
Email: wayne@forzaindustries.com
NEW PRODUCT
We're pleased to announce the launch of our brand new Whey Protein – LipoWhey. The world's first whey protein shake that actively lowers cholesterol, available in four delicious flavours: Banana, Strawberry, Vanilla, and Chocolate.
Find out more here (http://www.forzasupplements.co.uk/lower-cholesterol/lipowhey-protein-shake-cholesterol)
What's more, you earn 10% on every sale as part of our affiliate programme.
BLOGGER
Are you a blogger? We'd love to hear from you to take part of our new product trials and reviews. Simply email wayne@forzaindustries.com to register your interest.
If you have any queries please let us know.
FORZA TEAM
Email:wayne@forzaindustries.com
Telephone: 0845 519 60 10
Tags: blogger, discount, forza supplements, raspberry k2, supplements