---
Food Hampers & Baskets From Hampergifts.co.uk
Hampergifts.co.uk are delighted to bring you a selection of Food Hampers and Baskets this week.
These beautifully presented hampers make ideal presents for friends, family or corporate clients. Filled with some award-winning goodies you're bound to find the perfect gift this Christmas.
Have a look at our selection below, or click here to see the full range available.
Don't forget to use voucher code DEC5HAMP to receive 5% off, perfect for completing your Christmas shopping! Code expires 31st December 2015.
Start things with a bang by pulling the pair of Christmas crackers in this hamper of Christmas delights. It's the perfect present for friends or family, at a price that's great value too.
Our Price £24.00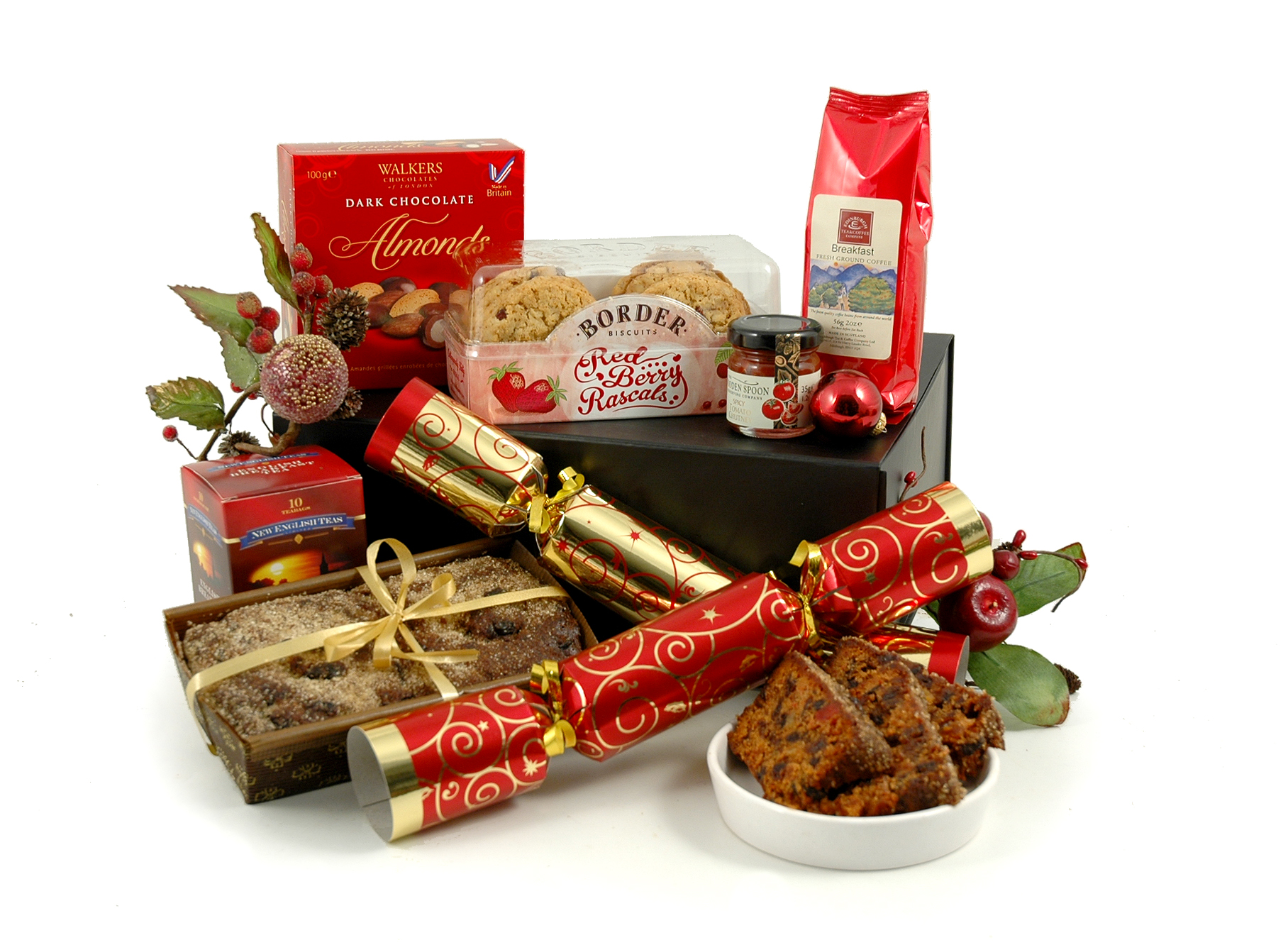 Indulge in this luxury Christmas hamper, jam-packed with Christmas goodies and a delightful duo of award winning wines. A top quality personal or corporate Christmas gift.
Our Price £64.99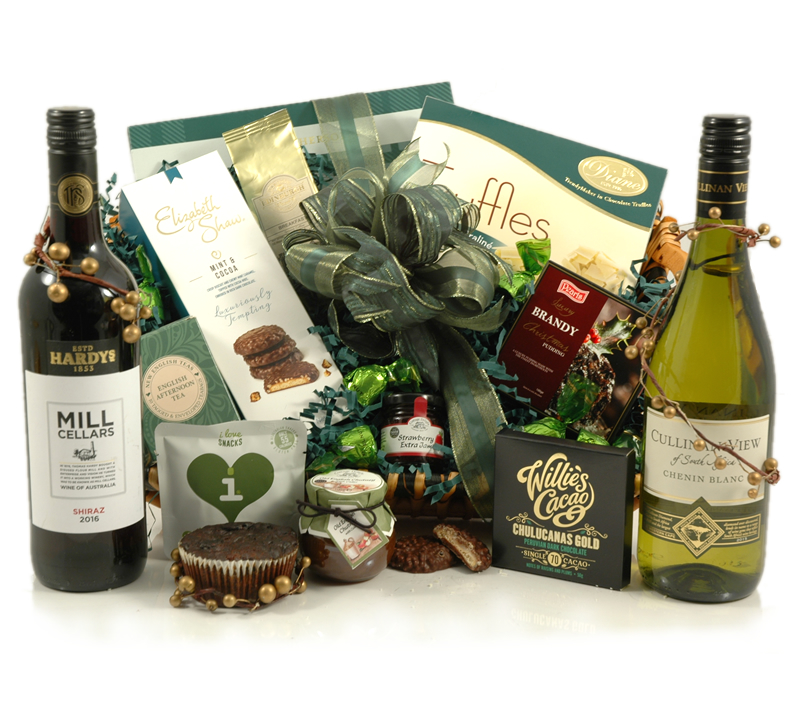 There's a fruity, nutty theme to this wonderfully attractive xmas hamper. The hand woven basket features a moist cranberry flapjack, cherry brandy liqueurs as well as turkish delights domes and much more.
Our Price £27.50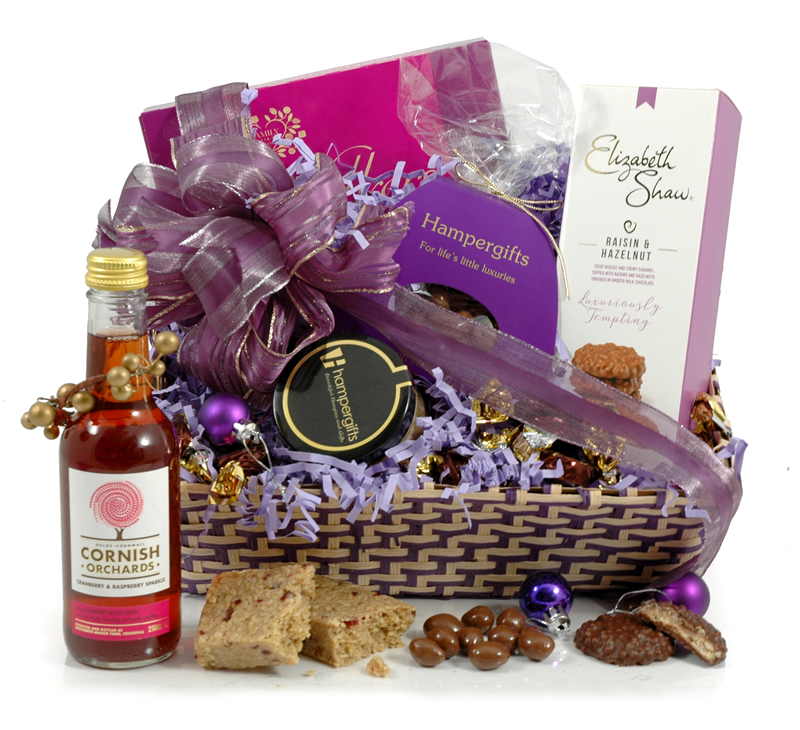 To drink, this opulent hamper boasts Laurent Perrier Champagne, Ruby Reserve Port, and a trio of first class wines and the wealth of food crammed into the wicker hamper is almost endless. In fact, there are winning combinations throughout this enormous hamper and the lucky recipient will spend days, if not weeks, indulging in the luxury contents.
Our Price £275.00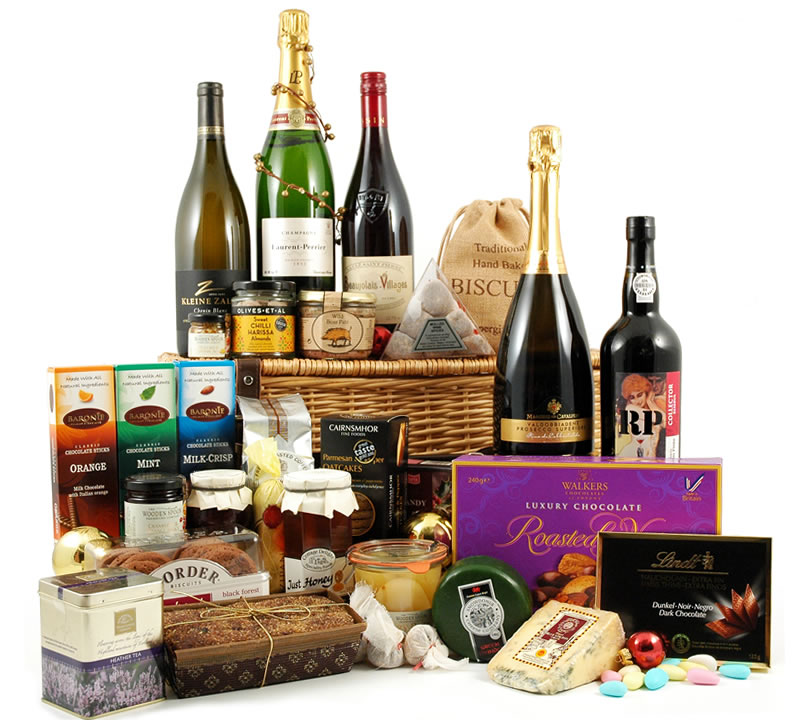 Hand-tied with festive green ribbon and packed with sweet & savoury items to suit every palate, Christmas Sparkle is a wonderful gift for friends, family or colleagues.
Our Price £47.99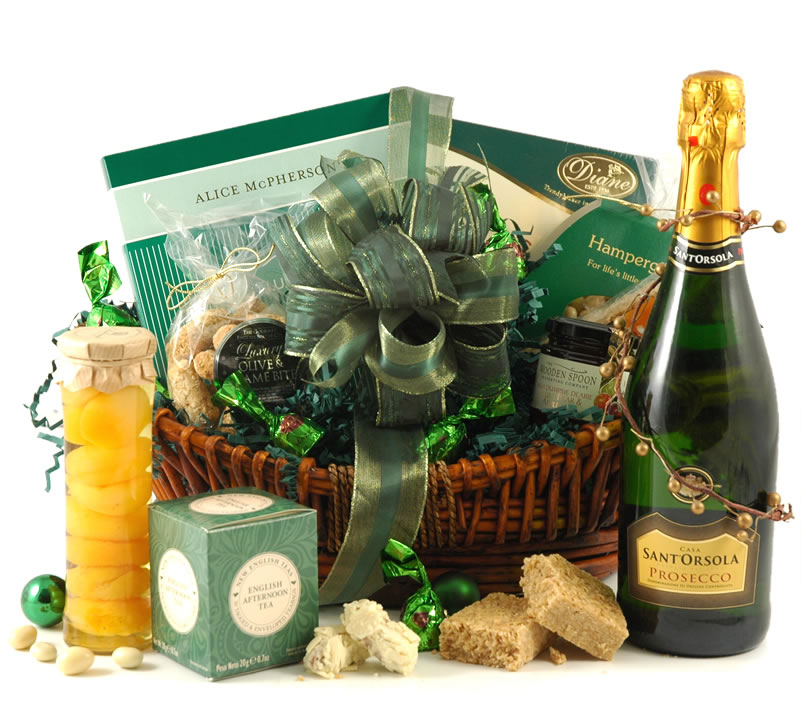 This hamper really is one for the connoisseur and features no less than 5 medal winning treats. The whitewash wicker basket will also make a beautiful storage basket when the luxuries are gone.
Our Price £69.99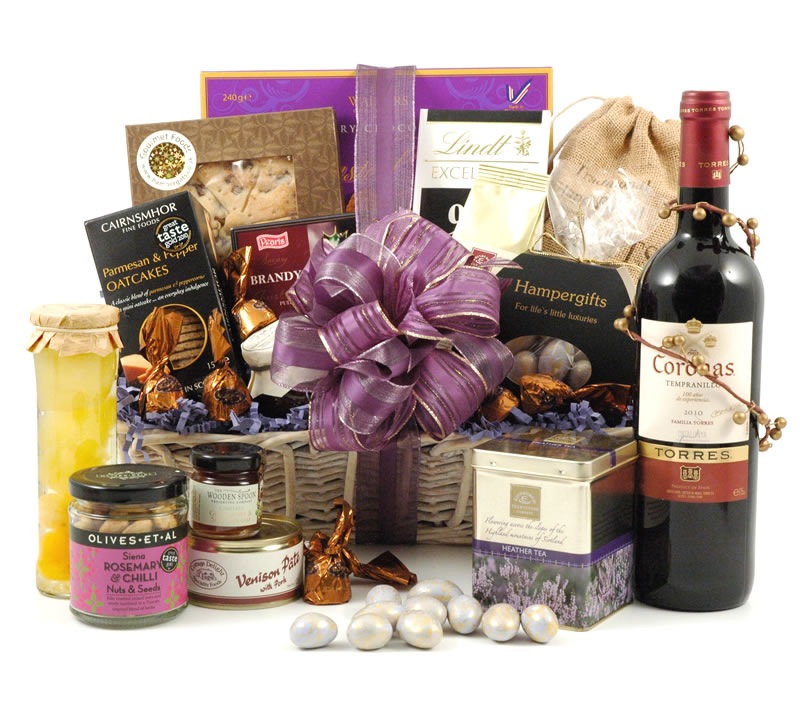 You'll barely be able to lift this superb basket which is packed to bursting with an incredible selection of food and drink. The lucky recipient of this hamper will hardly know where to start when they open it! The huge list of seasonal goodies will keep you going well into the New Year.
Our Price £185.00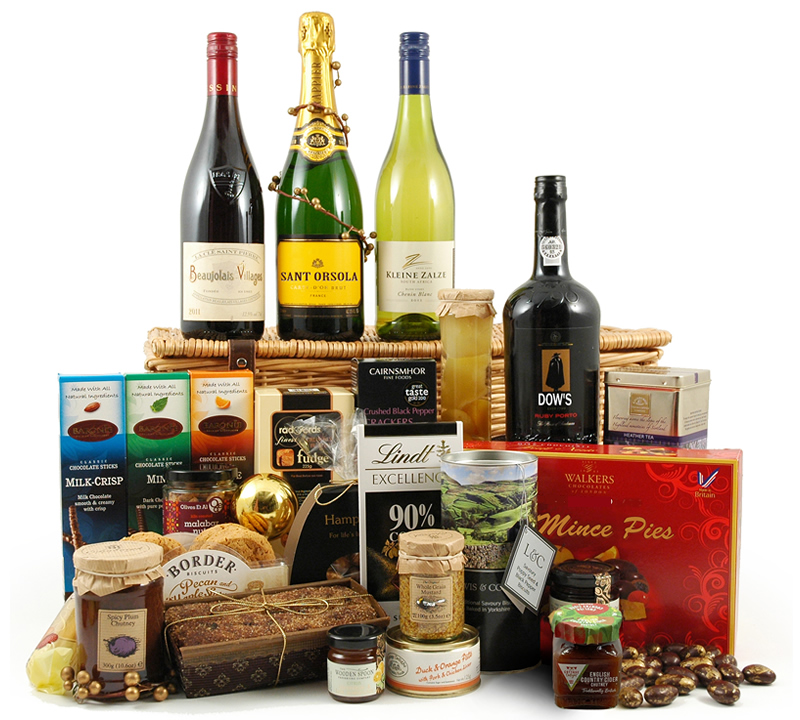 A trio of fine wines star in this large festive hamper. This is a truly impressive gift, perfect for kicking off the festive season in style.
Our Price £99.99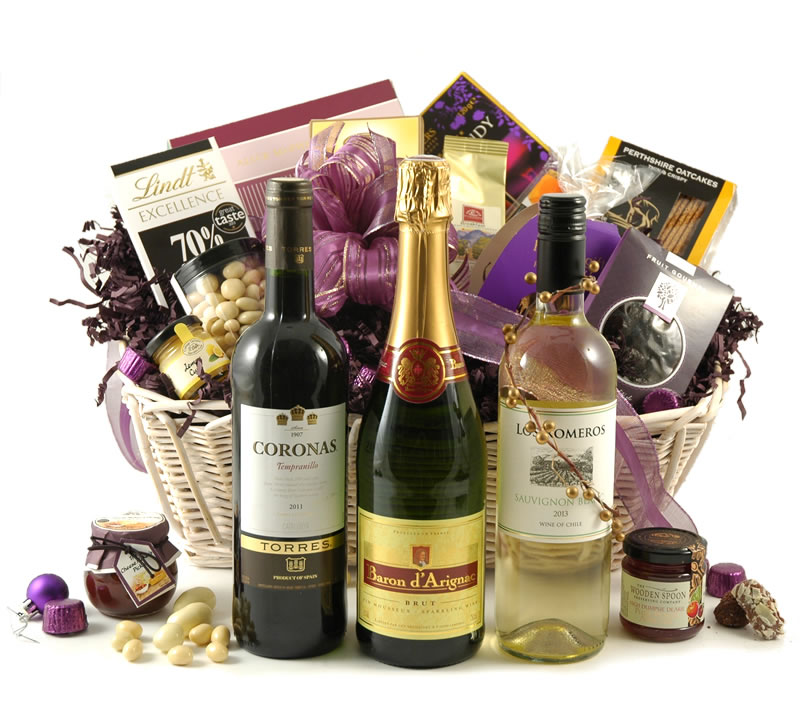 This elegant basket will impress from the moment you set eyes on it. But it's when you taste what's inside that you realise just how special it is.
Our Price £55.00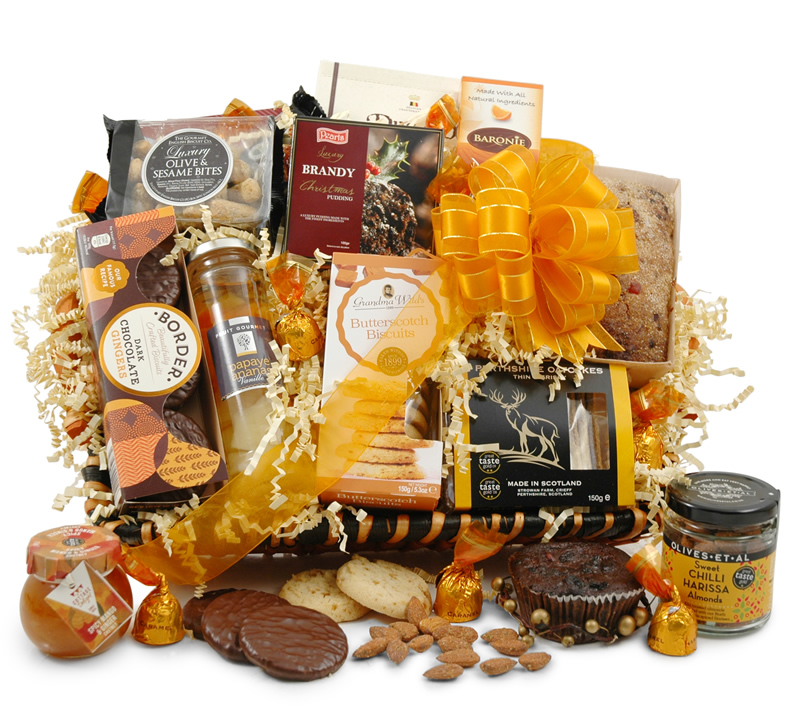 The Supreme is quite simply the most luxurious gift in our range. The huge rope-handled trunk is filled to bursting with 35 gourmet food & drink items. This hamper sets the standard for festive extravagance and will leave a lasting impression on whoever receives it.
Our Price £400.00