---
Food Hampers & Baskets at Hampergifts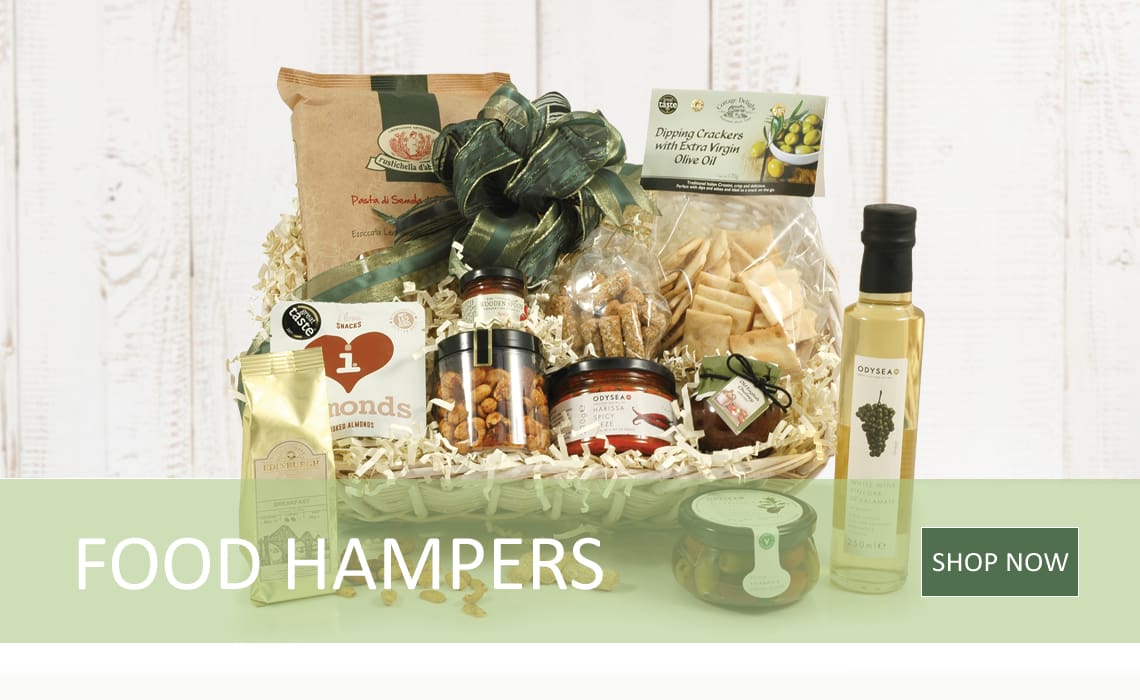 Our beautiful selection of Food Hampers make the perfect gift for friends, family and loved ones, or even as a thank you to clients! There's something for everyone ranging from sweet, savoury, alcoholic or non-alcoholic hampers. You can also get 5% off all orders when you use code 'APRH5' at checkout.
A great gift for family, friends or even just sharing round an office. Our smart Muffins, Cookies & Flapjacks Selection is brimming with seven delicious large American-style muffins, three flapjacks in mouth watering flavours, not to mention the scrumptious chocolate & hazelnut cookies!
Our Price £19.99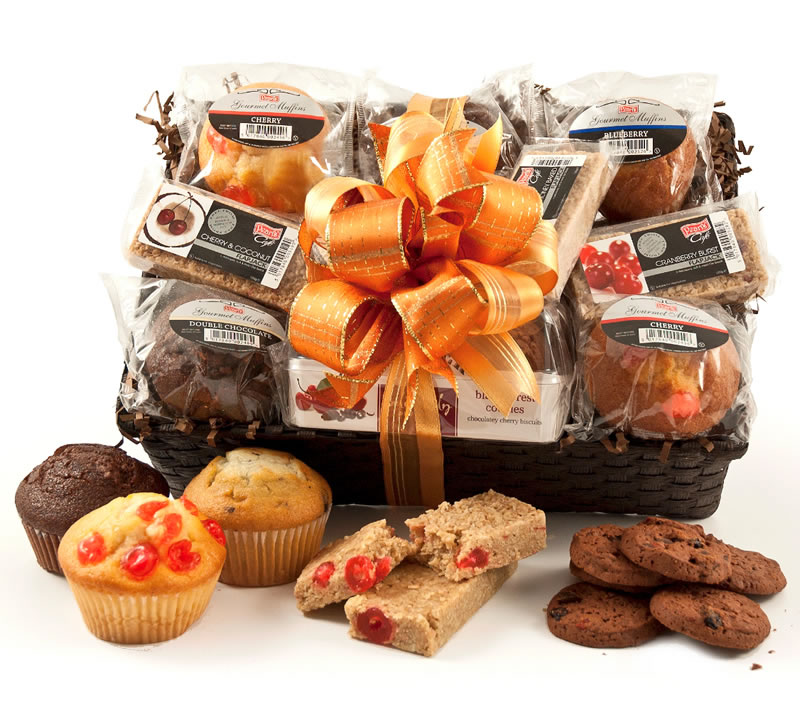 Anytime's a good time to take a break with a cuppa! Our tea and coffee hamper contains a subtly-flavoured Assam Tea and a full-bodied fresh ground breakfast coffee. We've also included a range of perfect tea-time (or coffee-time) snacks!
Our Price £23.99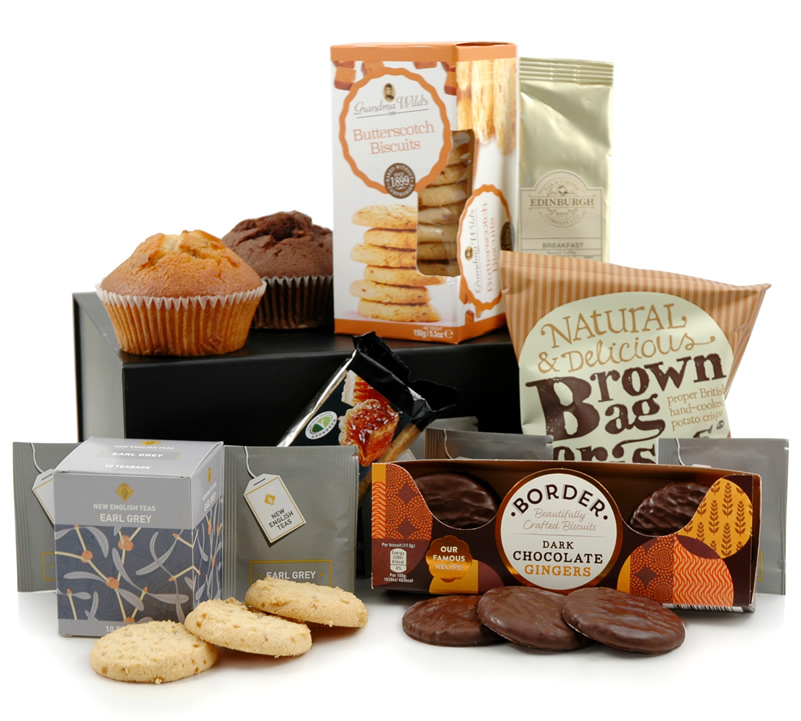 This beautiful whitewash wicker basket is filled with a selection of light and fruity treats. Enjoy the unusual, award-winning apple fruit crisps, natural olives, crunchy rosemary flavoured dipping crackers and a spiced harrisa dip to go with them.
Our Price £35.99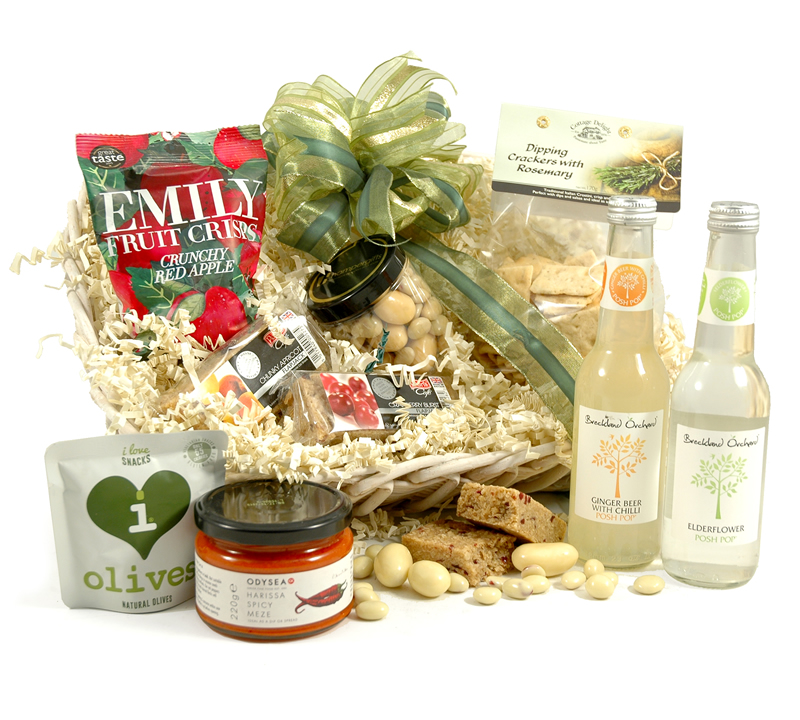 This hamper offers an original alternative to wine, just perfect if you know someone who'd appreciate a premium beer gift. It includes some of the best lagers from Italy, Spain and the Czech Republic - plus cake, snacks and treats which have been carefully chosen to go well with the drinks.
Our Price £39.99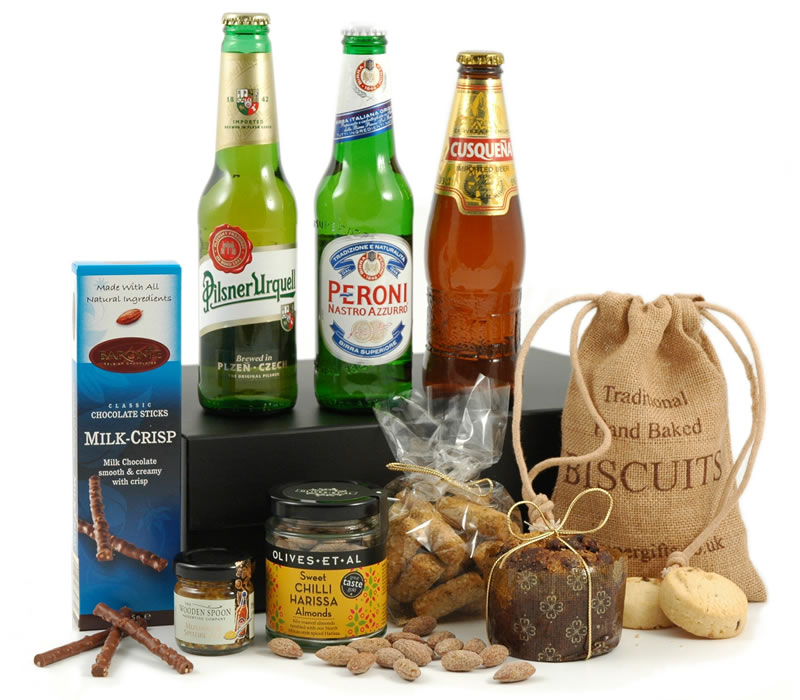 Delve into this Irish themed hamper to discover some unique tastes from the Emerald Isle. Three cans of Irelands most famous stout sit nestled alongside chocolate & peppermint crunch from Irish chocolatiers Lily O'Brien, Marmalade infused with Irish Whiskey and crumbly, clover-shaped Shortbread made with 100% Irish butter.
Our Price £40.00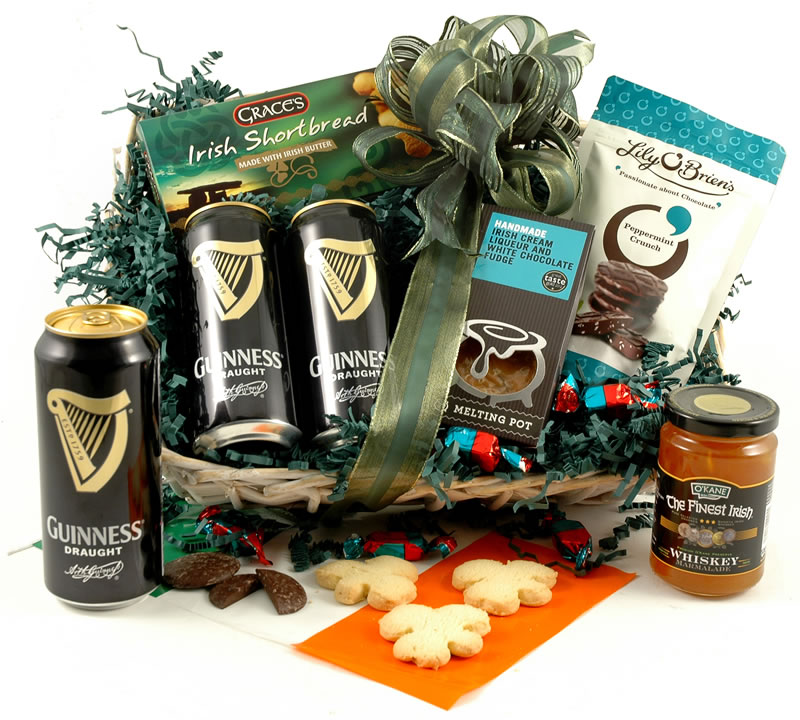 This splendid tower is made up of five stacked green & gold gift boxes absolutely packed with treats. As each box is opened the suprises reveal themselves - spiced nuts, chocolate mints, mini pots of jam & marmalde, tea, biscuits and more.
Our Price £40.00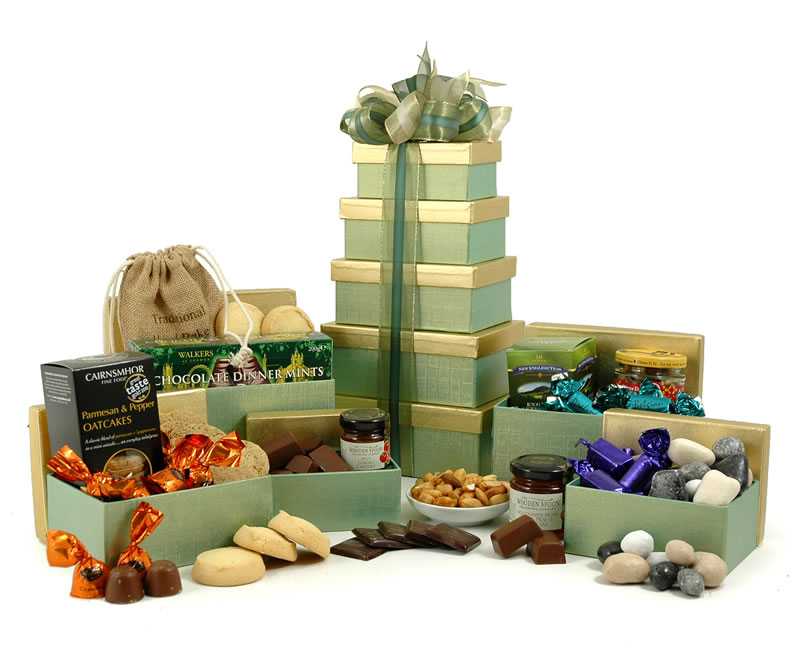 Celebrate the best of British with our beautifully designed British food tower. We've scoured the country to find the best local food, then carefully packed it into attractive blue and silver gift boxes.
Our Price £54.99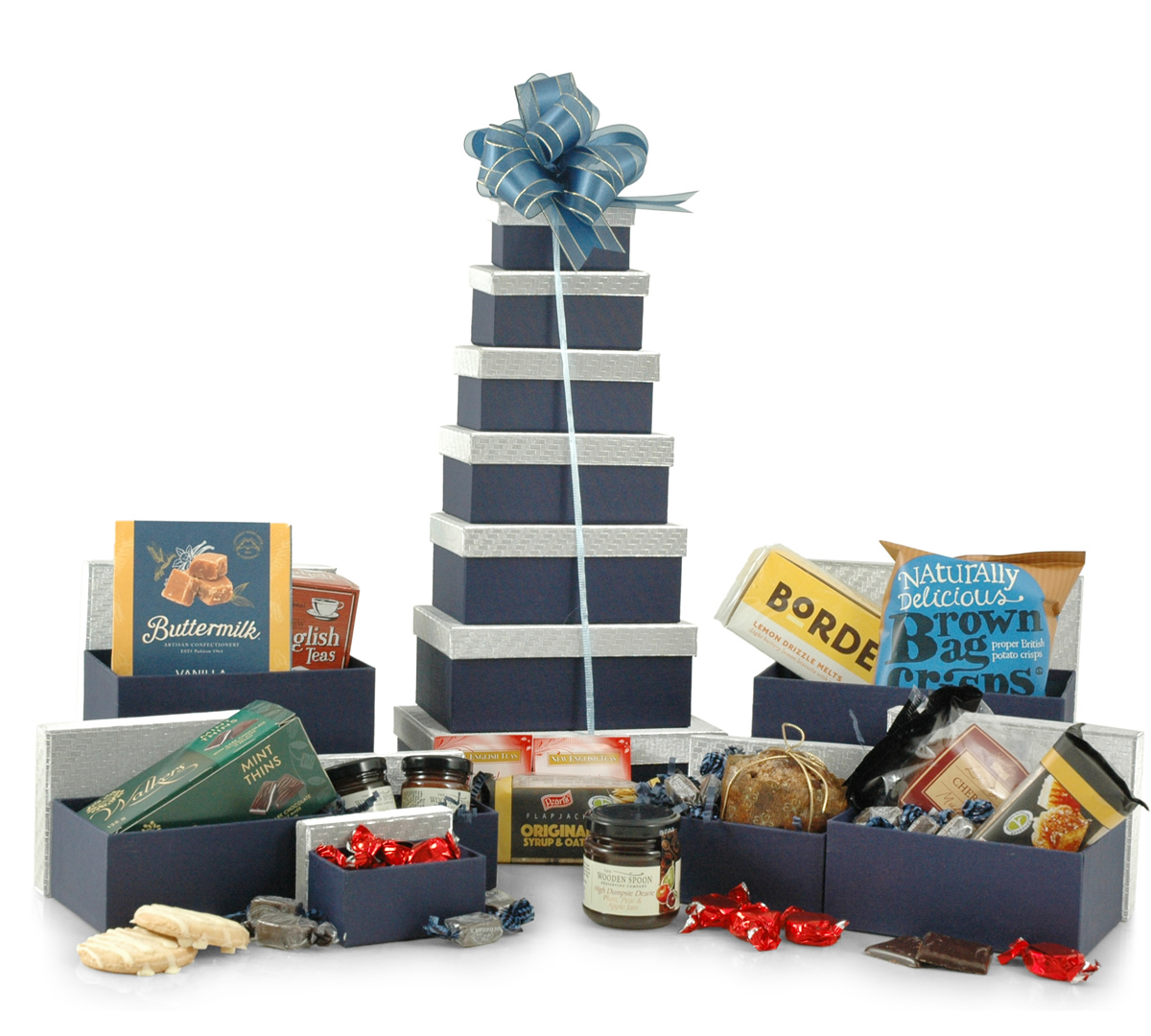 Taste food and drink from around the world with this divine hamper. A perfect present for anyone who appreciates New World wines, its centrepiece is a bottle of delicious red wine from the vineyards of South Australia.
Our Price £55.00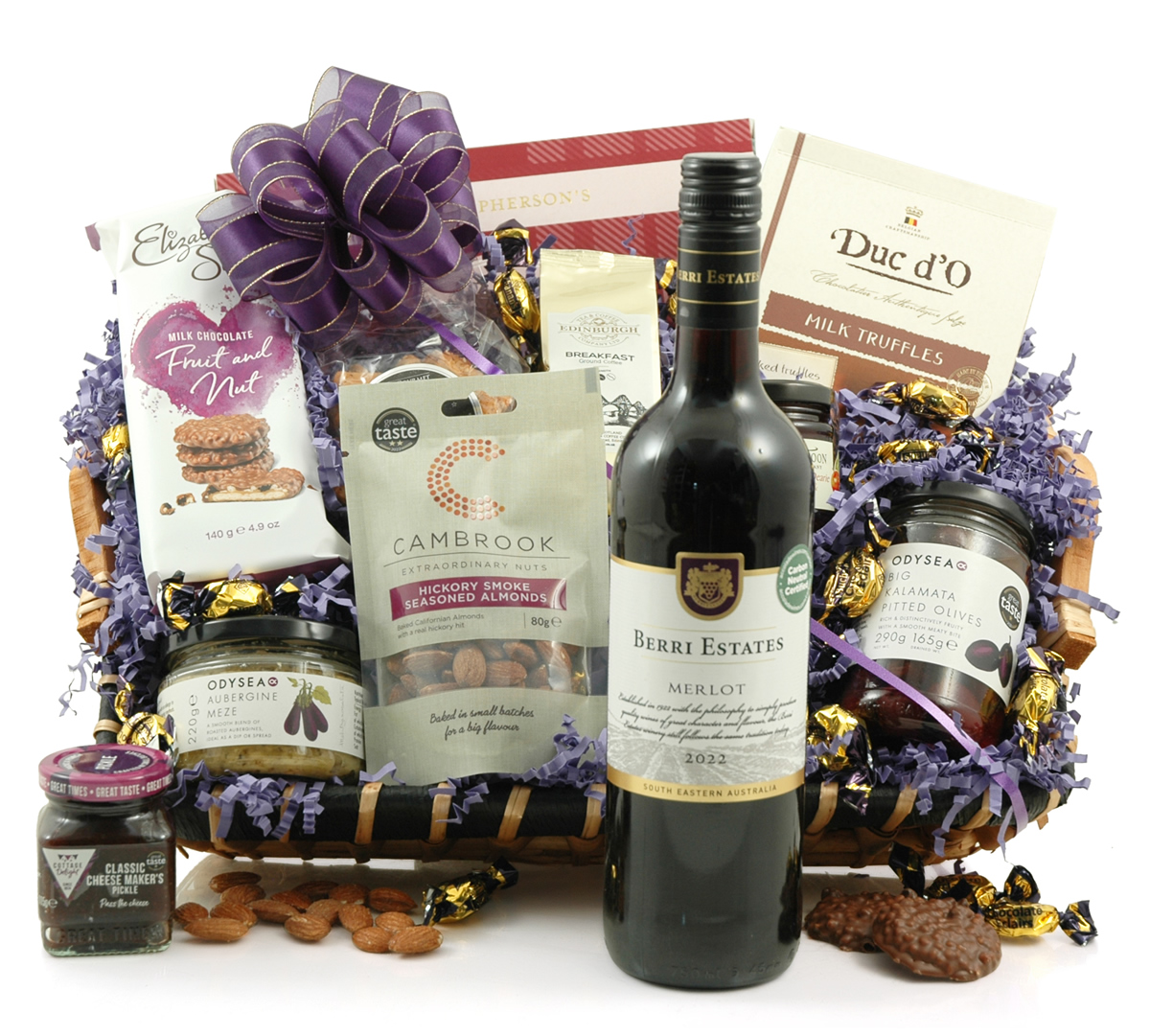 If you're looking for the best of the best, this opulent hamper contains only award-winning items. From highly rated chutney and spiced nuts to gold standard olives, this stunning, magnetically fastened green box makes big promises - and delivers on them!
Our Price £54.99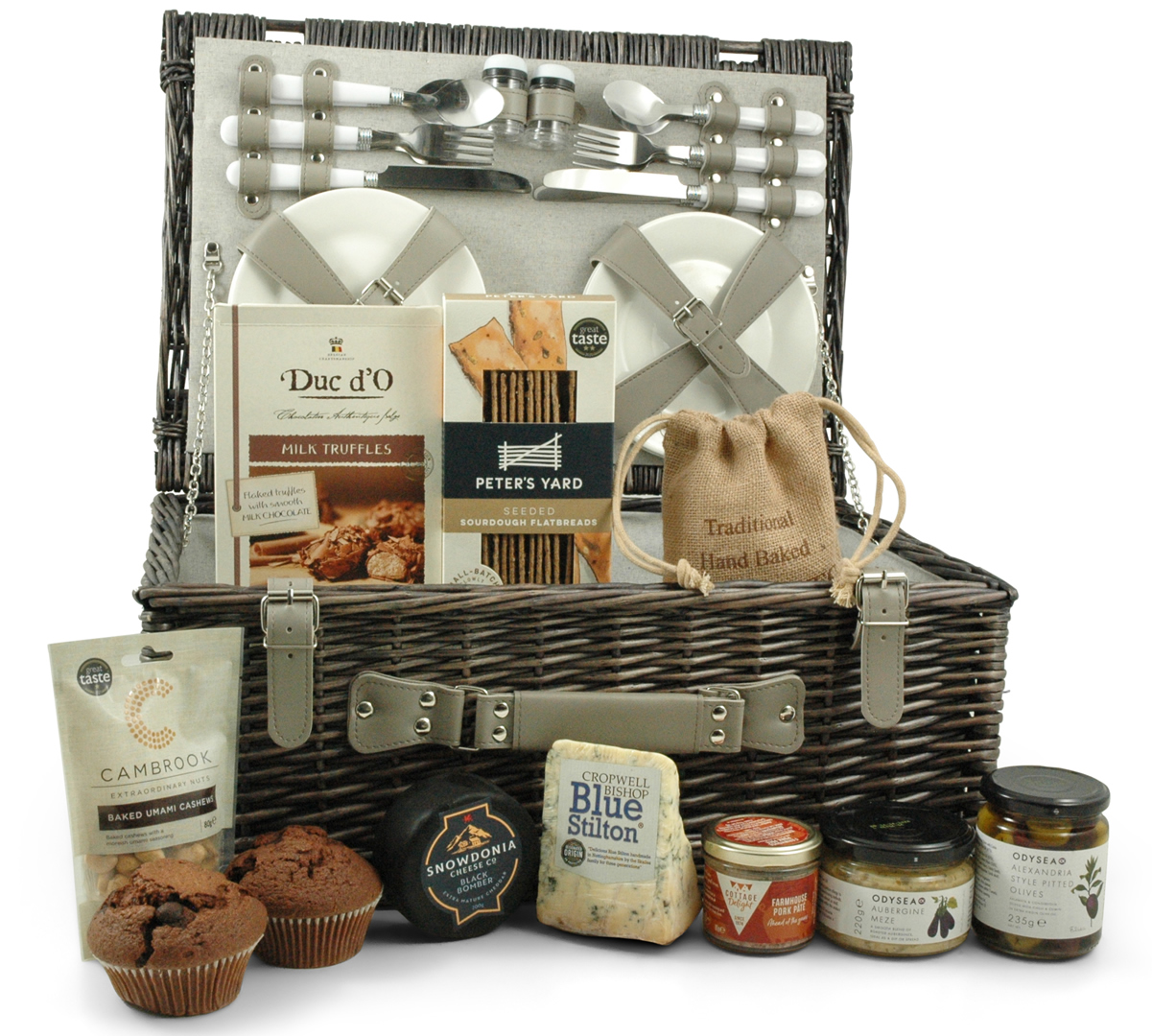 This huge rope-handled trunk is filled to bursting with 39 gourmet food & drink items. Featuring a stunning Champagne from Pol Roger, a special ruby reserve port and four bottles of connoisseur quality, award-winning fine wines to savour.
Our Price £400.00