---
Like a rainbow in bouquet form, this brilliantly bright and bold floral collection is fantastically mesmerising.
Was £24.99
Now £19.99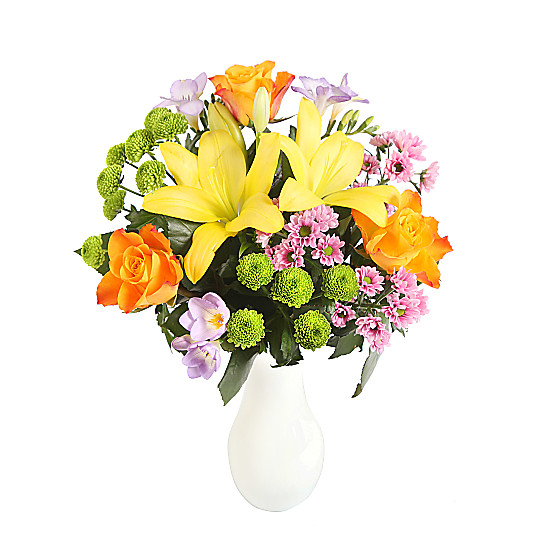 Undeniably exciting and weirdly enticing! These pigmented electric blue galaxy Dendrobium orchids not only make an incredibly unusual gift, they also make a superb talking point for any dinner party!
Was £26.99
Now £19.99

Laying in the sun, gazing up at the summer sky, beautiful blues and fluffy white clouds, the scents of lily and freesia on the breeze.
Was £39.99
Now £29.99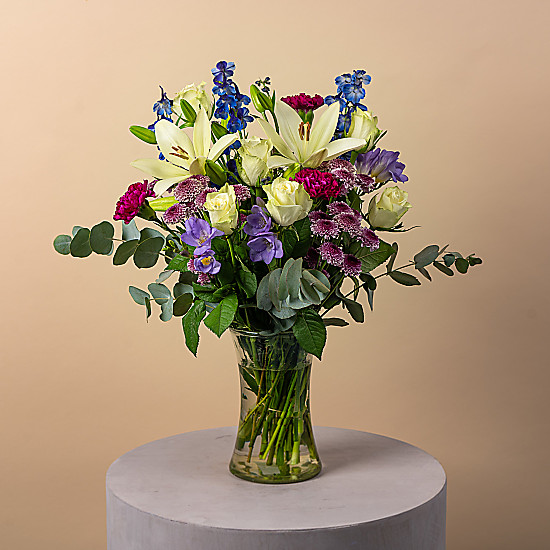 The relaxing serenity of pure white blooms create a glorious sense of peace. The delicate fragrances of Freesia, luxury Roses, Lisianthus, Oriental Lily and Waxflower create an ambience that even the UN would be proud of.
Was £44.99
Now £34.99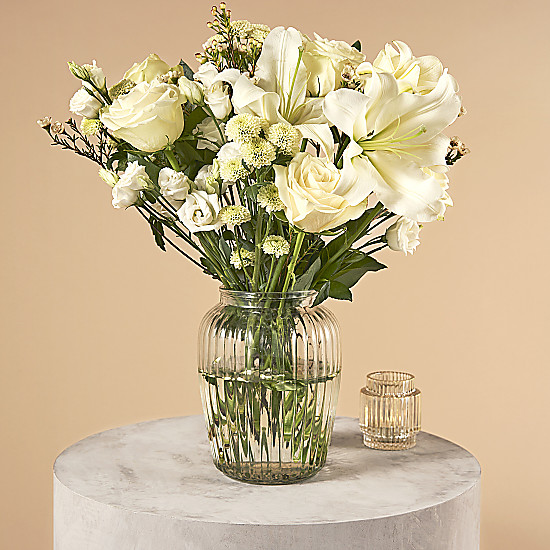 Take a moonlight stroll down twilit lanes while silvery starlight dances on lavender Freesia and the petals of white roses.
Was £24.99
Now £19.99

Garland your love in waves of exotic dendrobium orchids washed up on the shores of tropical romance.
Was £26.99
Now £19.99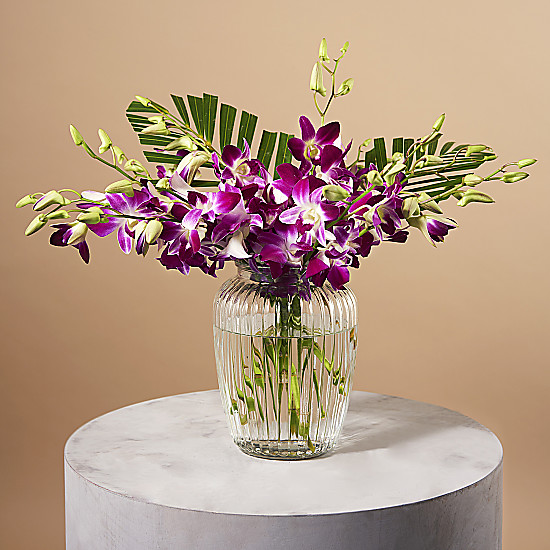 Exotic beauty is magnified with these irresistible pure white Dendrobium orchid flowers. This bunch of blooms comes with dark tropical foliage to make the display utterly captivating.
Was £29.99
Now £24.99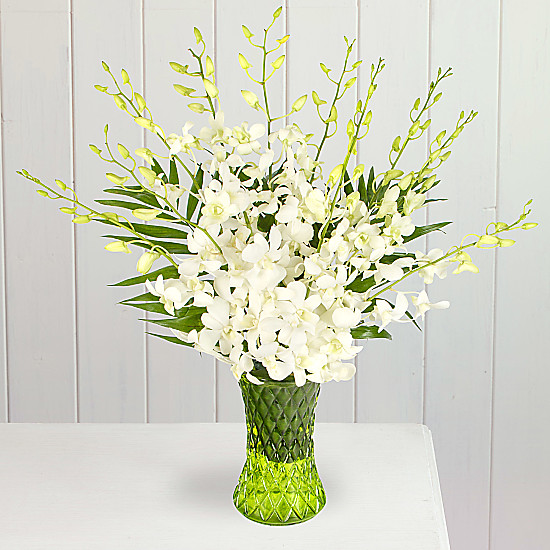 Say those three words she's been waiting to hear: Dozen. Red. Roses. The classic romantic gesture will make your intentions clear.
Was £29.99
Now £19.99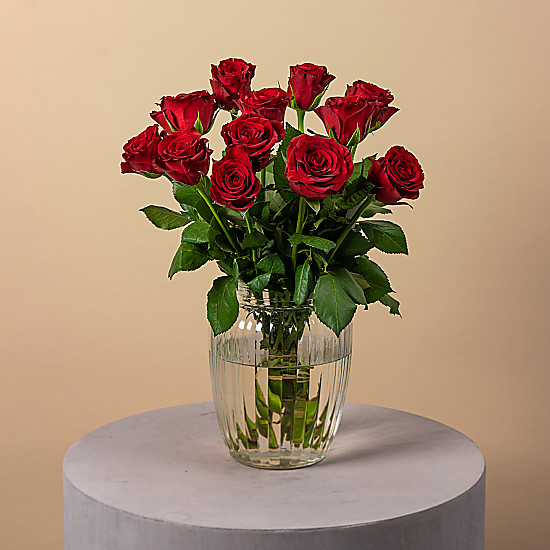 Be transported to hazy afternoon in a beautiful warm meadow of summer flowers, divine relaxation.
Was £29.99
Now £24.99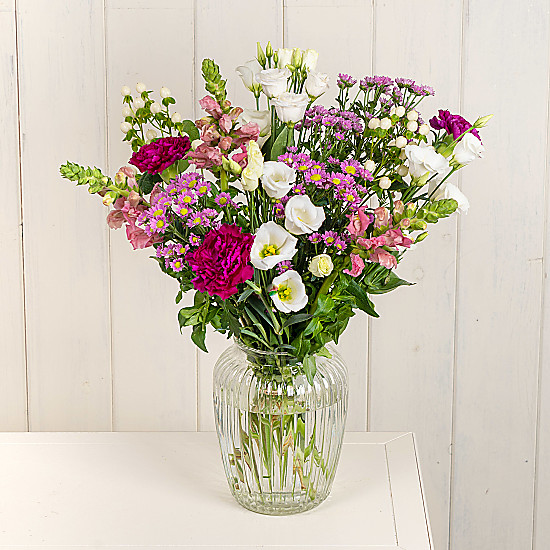 An ebullience of enigmatic flowers. A Russian lovescape to which the prickle of sparkling thistles and contrasting softness of elegant feathers and downy pussy willow lend verisimilitude.
Was £59.99
Now £39.99