Flavourly Updated Offers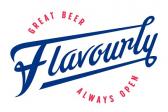 Hi there!
Hope you are enjoying the last throws of summer. What a lovely day it is. Perfect for heading out to the park and enjoying a craft beer and gourmet snack in the sunshine. We give you permission to drop what ever you are doing to do just that...
But before you all march out the office.. we've got some consumer offers that need updating.
Would you update your offers to the following please?
Flavourly Craft Beer Club
£10 off! 8 craft beers from £11 plus 2 free bar snacks!
Link: https://www.flavourly.com/awin/beer/10/
Expiry: 30th September 2015
Flavourly Delux Food Box
£8 off! 10-12 Gourmet Food & Snacks from £6!
Link: https://www.flavourly.com/awin/food/8/
Expiry: 30th September 2015
Thanks so much.
If you haven't signed up to the programme yet and want to, the Flavourly programme has recently launched with Affiliate Window.
Flavourly is the easiest way to discover the best small batch artisan foods & snacks and delicious craft beer; look at it like a little bit of convenient luxury delivered monthly!
There are 4 ways customers can do this, through our personalised discovery Craft Beer and Gourmet Food Clubs, by purchasing individual products through the Market Place or by ordering Beer or Food Hampers as gifts.
Exclusive consumer offers and cashback rates are available on rotation so please get in touch if you would like access to these.

Commissions
£5 for new customer sign ups on the Craft Beer Club
£5 for new customer signs ups on the Gourmet Food Club
7% for Market Place & Gift Hampers
Cookie: 30 days
Sign Up!
To sign up to the Flavourly Affiliate Programme click here:
https://ui.awin.com/m...t-profile/6545
As always if you have any queries, need creative or have some great promotional ideas that is relevant to Flavourly please get in touch.
Margaret Herrera
margaret@affiliateperformancemarketing.co.uk
Fiona Edwards
fiona@affiliateperformancemarketing.co.uk
Thanks and have a great day... but maybe check with your boss before you stroll out the office.