Flash Sale - Save an Extra 10% on All Sale Items at Hearing Direct US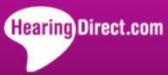 ---
Flash Sale - Save an Extra 10% on All Sale Items at Hearing Direct US
Flash Sale - Save an Extra 10% on All Sale Items at Hearing Direct US.
Use code - FLASH10 at Checkout.
Offer expires - Midnight - 05/01/2021.
Click here to find out more.
A behind-the-ear hearing aid with a simple and robust design featuring plug and play rechargeability.
Was $349.00 Now $299.00
The HD250 is a mid-range in-the-ear digital hearing aid that offers excellent sound quality and a range of impressive technical features encased in a user-friendly design.
Was $449.00 Now $399.00
Packet of 6 closed domes, 8mm and 10mm size.
Was $24.99 Now $22.99
Packet of 10 receiver domes in tulip, small, medium or large sizes
Was $24.99 Now $22.99
Pack of 5 Siemens ThinTube tubings
Was $34.99 Now $32.99
The Widex Instnat Open ear-tip fit the open tubing Widex hearing aids & come in a pack 10.
Was $22.99 Now $20.99
The Widex Easywear Instant RIC Double Ear-Tips S/M/P fit the Widex S, M & P receiver in the canal device. These hearing aid domes come in packs of 10 in various sizes.
Was $22.99 Now $20.99
Packet of 10 Unitron power domes, available in small, medium and large sizes.
Was $29.99 Now $27.99
Pack of 10 Domes. Open Domes come in 3 sizes. Small, medium and large measure as 6mm, 8mm and 10mm respectively.
Was $26.99 Now $24.99
Package containing one power receiver tube for connection to an Audeo hearing aid
Was $59.99 Now $47.99