FLASH SALE | £5 Off Orders Over £45 at Chemist Direct
Chemist Direct Affiliate Newsletter
---
FLASH SALE | £5 Off Orders Over £45 at Chemist Direct
Flash Sale - £5 off orders over £45 at Chemist Direct.
Use code - 5OFFAF at Checkout.
Expires - Midnight, 17-08-2022.
Terms apply.
Click here to find out more.
Complan Chocolate is a nutritious drink fortified with 26 vitamins and minerals to give you a helping hand when you are in need of additional nutritional support. Suitable for vegetarians.
Our Price £14.55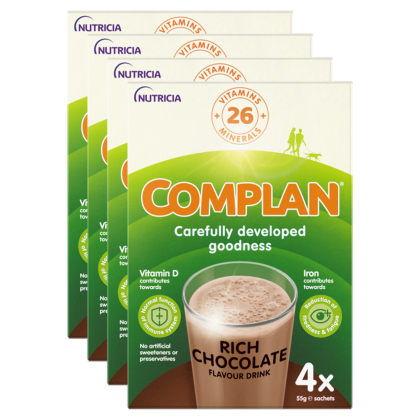 Beconase Hayfever Relief for Adults Nasal Spray is an effective, non-drowsy nasal spray for treating and preventing airborne allergies such as hayfever, dust, and pet allergy.
Our Price £7.99

Piriteze Once A Day Allergy Syrup contains cetirizine at maximum strength to hit hay fever hard and provide long-lasting relief from a range of other allergies with one daily dose.
Our Price £4.69

Colofac IBS Irritable Bowel Syndrome Tablets provide effective relief of abdominal pain, cramps, bloating and wind, diarrhoea or constipation associated with irritable bowel syndrome.
Our Price £5.39

O.R.S. Hydration Tablets come in a tasty blackcurrant flavour and replenish your body with electrolytes, glucose and minerals after exercise or travel.
Our Price £5.39

IMODIUM® Original capsules are effective relief from diarrhoea - in just one dose. They can help to restore your body's natural rhythm.
Our Price £6.49

O.R.S Immune Support tablets combine Vitamin C, Vitamin D, Zinc and Iron, providing everything your body needs to maintain its essential defences.
Our Price £6.99

Support tendons, ligaments, and cartilage with Chemist Direct Glucosamine, Chondroitin & Vitamin C Tablets!
Our Price £7.49

Anhydrol Forte Roll On 20% w/v Cutaneous Solution Triple Pack is used for the local treatment of hyperhidrosis (excessive sweating) of the armpits, hands or feet.
Our Price £12.08

Fenjal Classic Deodorant Spray has that classic Fenjal scent and will keep you dry and fresh throughout the day.
Our Price £6.25