FLASH SALE | £10 Off Orders Over £65 at Chemist Direct
Chemist Direct Affiliate Newsletter
---
FLASH SALE | £10 Off Orders Over £65 at Chemist Direct
Flash Sale - £10 off orders over £65 at Chemist Direct.
Use code - 10OFFAFF at Checkout.
Expires - Midnight, 18-08-2022.
Terms apply.
Click here to find out more.
Klorane's Galangal Exfoliating and Treating Powder-Mask-Powder helps to effectively clean, exfoliate, and eliminate all types of dandruff, even the most persistent, from the first use.
Our Price £16.00

Garnier Ambre Solaire Sensitive Advanced Sun Cream SPF50+ provides advanced UVA/UVB protection for fair, sensitive, or sun-intolerant skin. It is free of perfumes, parabens, and colourants.
Our Price £3.90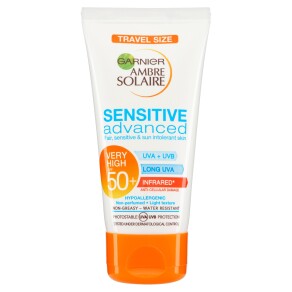 Support tendons, ligaments, and cartilage with Chemist Direct Glucosamine & Vitamin C Tablets! 1000mg of Glucosamine Sulphate 2KCl (which gives 754mg of Glucosamine Sulphate/592mg of Glucosamine Base) works together synergistically with Vitamin C to support and cushion your joints.
Our Price £5.49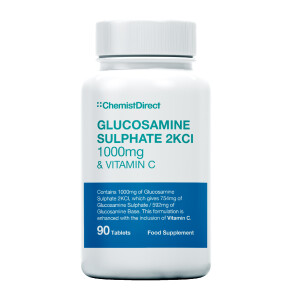 Becodefence Kids Allergy Defence 280 Sprays provides rapid and effective allergy defence against hayfever symptoms. Becodefence Kids contains a unique Thixotropic formula which when shaken becomes fluid for easy dispersion. Gets to work in 3 mins.
Our Price £9.99

Cica-Care Gel Sheet 15cm X 12cm is an advanced product for treating scars by flattening, fading, and softening them. Developed from a silicone, adhesive gel sheet, it is medically proven to be effective in up to 90% of cases.
Our Price £42.49

Emla Cream 5x5g Tubes with 12 Dressings is used to ease the pain of needle procedures, including injections, blood tests and cannula insertions.
Our Price £23.40

Mepore Self-Adhesive Dressing 9x20cm Box Of 30 is an air permeable, self-adhesive absorbent dressing for low to moderately exuding wounds.
Our Price £21.49

Emla Cream - 30g Tube (No Dressings) is used to ease the pain of medical or cosmetic needle procedures, including injections and superficial skin procedures.
Our Price £19.49

Support bones, teeth, blood, and immunity with Sanatogen Calcium with Vitamins D3+K2. This specially formulated combination of vitamins and calcium supports a range of bodily functions including muscle function and normal blood clotting.
Our Price £22.99

Seven Seas Evening Primrose Oil plus Starflower helps to maintain a natural hormonal balance, healthy skin and supple joints. Many women also like to take this natural supplement prior to and during their periods.
Our Price £17.43