Five Amazing Things National Trust Members Do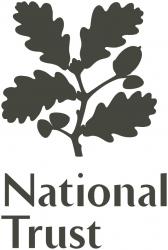 You might already know that National Trust membership helps keeps special places that way for ever. But what does that really mean? To give you an idea of what membership supports, here are some of our current favourites…


1. Save some very important rockpools
Members help us protect 775 miles of coastline. So the beaches we went to as children, where we had sandy picnics under umbrellas and went on clifftop walks on blowy days, can still be enjoyed for generations to come.
Keeping the coast special isn't always easy but with the help of our members we can work with natural processes to keep it open and accessible to all. We've been caring for the coast for 50 years now and, with your support, we'll continue to look after it for another 50.


2. Connect children to nature
Thanks to members, children can discover the joy of going on natural adventures in special places. Members helped us launch 50 Things to do before you're 11 ¾ – a campaign to get kids inspired by the outdoors.
So at the places we look after, you might see children building dens in the woods, hunting for bugs, enjoying hot chocolate by a campfire, riding a bike, or wrapping up warm to go bat spotting. Your support would play a big part in protecting and promoting the outdoors, so children can squelch, run and play in it for ever.


3. Keep a very, very old man happy
He may be old, wrinkled, squat and losing his leaves up top, but at 1,200 years old, the 'Old Man' oak tree at Calke Abbey in Derbyshire is a thing of beauty. He once stood in Sherwood Forest and although that's mostly disappeared this Old Man just keeps on going. Our members help to protect him while keeping him in the public eye (because he does like being admired).
And he's just one of the many trees we're able to look after. From rare black poplars and colourful tulip trees to ancient yews and sweet chestnuts, members help to protect the woodlands that are filled with birdsong all year round, for ever, for everyone.


4. Protect our livestock and wildlife
On a Snowdonian sheep farm two very special guard dogs protect newborn lambs from foxes. They're called Bill and Ben. But they're not actually dogs, they're Andean alpacas. They're brilliant at protecting lambs because they're massive and they run towards sounds of distress, which scares off attackers. And they're just two from a cast of millions that call the places we look after home. Rare butterflies, barn owls, wild ponies, seals, otters, shy water voles, red squirrels, red warblers, native deer… They're all thriving thanks to the love and care of our members, volunteers, and rangers.


5. Get up close to our ancestors
Whether it's uncovering fourth century Roman mosaics in Gloucestershire, excavating an Iron Age savings fund squirrelled away in a cave, or bringing people closer to the footprints of cavemen, members help to unlock the stories buried in the land.
Thanks to them, we're able to work with archaeologists, restoration experts and historians, as well as local communities, schools and volunteers, to help people experience the lives of our ancestors, which hopefully encourages a new generation to explore and protect the past quicker than you can say 'Indiana Jones'.


So there you have it...
Those are just five of the many fantastic things we're able to look after together. If you want more inspiration, check out our latest appeals and see what other members are talking about. And if you'd like to play a part in what we do, start your membership now.
Happy Promoting,
The National Trust Memberships Affiliate Team