First time ever! 3 for 2 sitewide online now!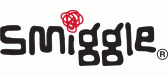 Only 42 sleeps till Christmas and we're super excited...
--- For the first time, we are offering an exclusive 3 FOR 2 on Everything*. ---
That's right! Get 3 FOR 2 storewide on all products including new arrivals, fan faves and bestsellers. Explore backpacks, pencil cases, lunch boxes & much more! Plus, Free Delivery on orders over £50+.
Smiles & giggles guaranteed!
Supporting Assets:
To support the campaign we have published new offer text links – go have a look, there are a quite a few to choose from. The recommended campaign URL to use is: http://www.smiggle.co.uk/shop/en/smiggleuk/.
This offer is now available online only and will run until midnight, Thursday 15th November, 2018.
PLUS, we are offering a special 20% OFF Smiggle Advent Calendar - the best countdown to Christmas! There's £40 worth of Smiggle products inside & you also have a chance to find a lucky golden ticket worth £500. Hurry, Limited Time Only!
Don't forget to check out our Smiggle Christmas Shop - find the perfect gift for every Smiggler! Shop Top Gifts, Stocking Stuffers, Gifts For Girls and Gifts For Boys. That's Christmas wrapped up!
If you have any questions at all on any of the above, please feel free to get in touch.
Good luck!
Tags: christmas gifts, gifts, kids accessories, kids stationary, stationary