---
Find Your Pallet, Lifting & Loading Essentials At ESE Direct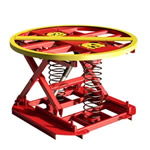 Find your Pallet, Lifting & Loading Essentials at ESE Direct.
Click here to find out more.
Nylon Dock Bumpers are designed to give an extremely hardwearing, long-life bumper, manufactured from modified cast nylon, with high resistance to wear / abrasion and a greatly enhanced impact strength and toughness they will protect your loading dock and vehicles from impact damage.
From £105.83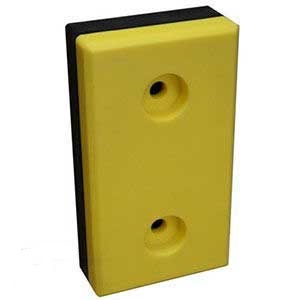 The level loader features a power-free design for ease in lifting.
The pallet load stays at a reasonable working height due to heavy-duty springs.
Its design enables it to raise or lower automatically depending on the load size.
The table accommodates pallet loads of 200kg to 2,000kg.
It is ideal for easy fork truck access.
No floor fixings are required for operation.
From £1,295.14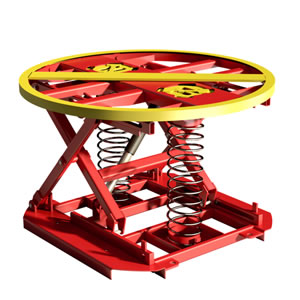 High 1000kg load capacity.
Powder coated steel, blue finish as standard.
Streamline your production and storage facilities with these purpose made pallets.
Ideal for storage of finished parts and work in progress.
All welded construction.
Pressed metal feet for strength and durability.
Jig built for consistent tolerance and size.
Pallets and stillages can be stacked up to 4 high.
Please enquire for special sizes and designs.
From £187.62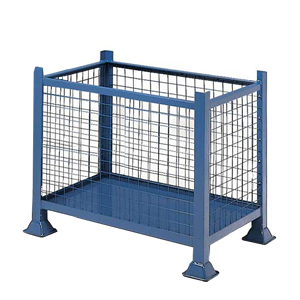 Folds for compact storage, taking up only 62% of unfolded height.
Can be stacked on top of each other.
800 litre storage capacity.
Strong polypropylene construction providing 500kg weight capacity.
External dimensions: 1197 x 997 x 975mm.
Internal dimensions: 1121 x 921 x 775mm.
Weighs 63.9kg.
From £311.79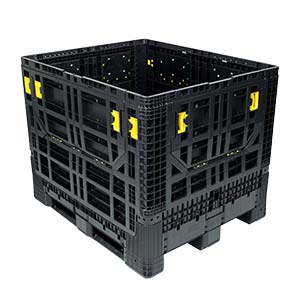 Robust and strong steel construction.
Table has a capacity of 300kg.
Fitted with crank operation designed for best ergonomics.
Comes with 125mm polyurethane wheels.
From £312.55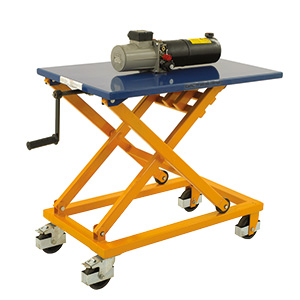 100% welded bottom frame.
Integrated hydraulics.
Simple integral control unit supplied.
Crush safety trip bars fitted all round table to prevent descent when an obstacle is obstructing underneath.
All tables come with a test certificate, service manual and operating instructions.
Requires 3 phase power supply.
Voltage: 380/415.
Maximum table height: 1010mm.
Minimum table height: 235mm.
Platform size: 1300 x 800 mm.
From £1,329.05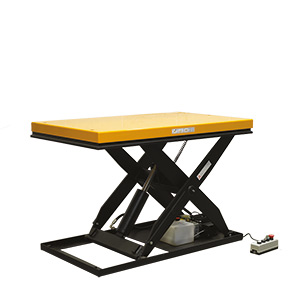 The lifts operate using either hydraulic power or electric battery power.
Toe guards on the rear wheels and ergonomic rear handles are standard.
Extra features are available for fitting, such as bellows and skirts.
Braked wheels are used on all models with higher capacities.
A foot operated pump is connected to both slow lowering and overhead valves.
All hydraulics, bearings and arms are heavy duty for greater durability.
From £800.47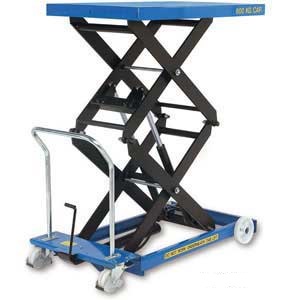 Both battery electric and hydraulic lift options are available to easily suit differing needs.
A lighter weight option is available utilising aluminium construction with the same quality as the rest of the range (order code ending with ALU*).
Lighter option allows for easier positioning in situations where the tables must be moved.
The rear handle is ergonomic for easier handling.
Safety features such as toe guards and braked wheels help prevent accidents.
Larger models feature heavy duty arms and nylon brushes.
All valves are fitted to a foot pump.
From £489.99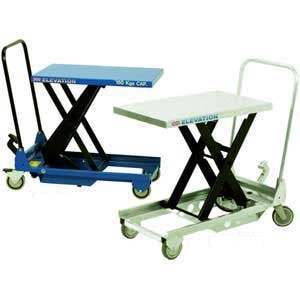 Easy to fit
Allows safe, controlled movement of heavy loads along the beam length
Designed to be used on I or H beam steel structures
Models from 1000kg to 5000kg
CE marked
From £152.49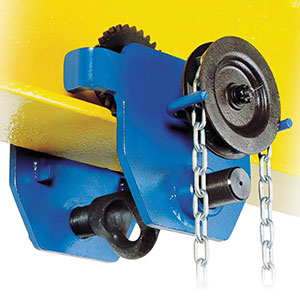 Rated as heavy duty.
BZP (bright electro zinc plate) finish to maintain good appearance even with heavy use.
850 x 1000 x 800 and 900 x 1200 x 1000 sizes.
1.2 or 1.5 tonne capacity dramatically increases storage capacity.
Reinforcement on tops and bottoms.
Collapsible design.
Durable wire mesh keeps loads secured.
Can be stacked 4 high.
Half drop gate for loading and unloading.
From £135.54