Final Sale Reductions + New Arrivals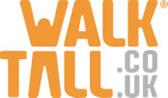 We hope that you are having a great week.
We wanted to remind you that our final reductions sale continues and there are still quite a few big-sized bargains left to be had. There is now up to 60% off sale items. Stock is limited and once it's gone, it's gone. We have the best of the high street in hard to find sizes at competitive prices.
Sale: http://www.walktall.co.uk/sale
As we gear up for spring we will be adding more new products to the website in the coming days/weeks. There are many on trend products to promote from top brands.
New collection: http://www.walktall.co.uk/new
Have a great rest of the week
The Walktall Affiliate Team
Tags: fashion, New, New Arrivals, offer, offers, sale, walktall