Final Clearance Still Live at Evans!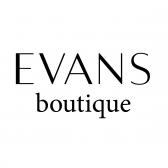 Dear Affiliates,
We hope you're well! We have some new exciting offers for Evans - don't miss this chance and get ready for summer with some new clothing!
Dates: Wednesday, August 1st
Offer: Tops £15 and Under
Dates: Tuesday, 31st July - TBC
Thank you for promoting Evans. If you wish to get in contact with us for any queries or if you wish to discuss any promotional activity, do not hesitate and send us an email at uk-evans@awin.com.
Tags: Clothing, discount, discounts, dresses, High Street Brands, high street clothing, high street fashion, promo, promotion, promotions, womenswear