---
Film & TV Characters Socks At Sock Shop

Start your day with a smile and slip on a pair of Film & TV Characters socks from this super fun range! This huge selection of men's, women's and kids' socks combines fun and function, and has 100% official designs featuring your favourite cartoon characters including Marvel Comics heroes, Disney favourites, Doctor Who, Winnie the Pooh, Despicable Me's Minions, The Muppets, Superman and Batman, The Simpsons and so many more.
A simply Marvel-ous way to get your kids to change socks regularly, each of the four pairs of socks in our SockShop Marvel Comics mixed pack of socks feature classic artwork from the comics themselves, with full colour, detailed woven images of the likes of Avengers past and present, including The Hulk, Spider-Man, Iron Man and Wolverine.
Our Price £6.99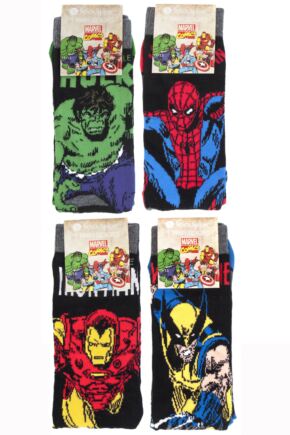 Is there a special, mild mannered man in your life who is your own hero in disguise? A youthful hero with powers to charm you at a glance? If so, show him that he's your own superman with these inventive SockShop Superman Cape Socks!
Our Price £5.99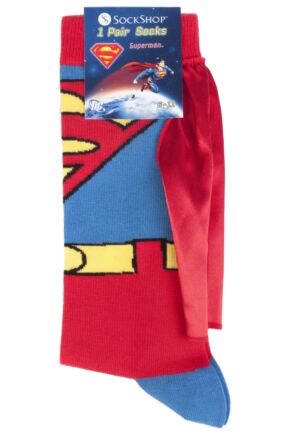 Despite being around in comics since the early 1960s, until very recently, Thor and Loki were better known to students of mythology than the general public, but now that they are both leads in the Marvel movies, these Norse gods have captured everyone's imagination.
Our Price £6.99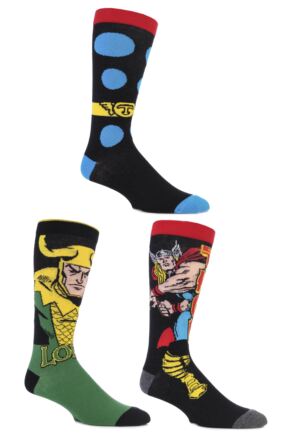 No wingman for your adventures in looking for love? Fear not, because The Muppets have your back in this fun, flirty five pack of our SockShop Disney Muppets Socks. Get Kermit the Frog to ask "Your pad or mine?" Declare yourself "100% Animal", or a "Wild Thing."
Our Price £5.99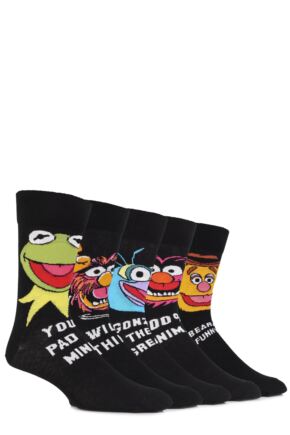 The perfect socks for the sinister Sith Dark Lord of the house, these men's SockShop Disney Star Wars Darth Vader Cape Socks are evil personified – if by 'evil' you mean soft, comfortable cotton blend socks with their own attached capes! Imagine them flapping wickedly behind you, as you execute another house guest who's outstayed their welcome with a mere squeeze of your hand!
Our Price £5.99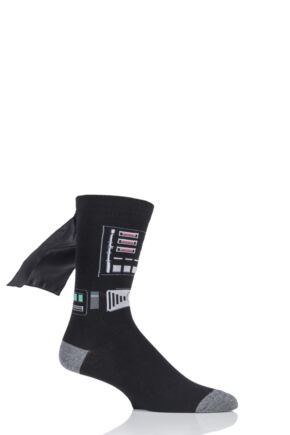 Who doesn't love the Minions? Now you can take Gru's cute little hench-friends along wherever you go by wearing a pair of these SockShop Despicable Me Minions Faces Cotton Socks!
Our Price £6.99
We think our designers have outdone themselves this time with these cleverly-styled Girls' SockShop Disney Princess Socks. Each of the four designs in the set uses the Princesses' gowns as the foot, with their upper body sat on the front of each pair.
Our Price £6.99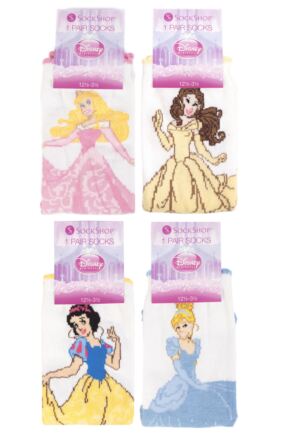 Can you count how many socks you get in our triple pack of soft cotton rich Sesame Street Socks? These funny, fun socks feature polka dot and striped pattern legs, meaning they can be worn as standard, non-novelty socks, but when you kick off your shoes, Elmo, Telly and Cookie Monster appear at your toes like magic!
Our Price £6.99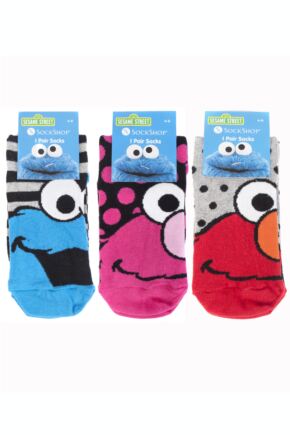 As confused as Homer some mornings? Then what you need is a set of these Simpsons design Homer's Days of the Week socks. With seven pairs in the pack, there's a sock for every day – and every mood, from 'Doh, it's Monday' to 'Sleepy Sunday'.
Our Price £10.99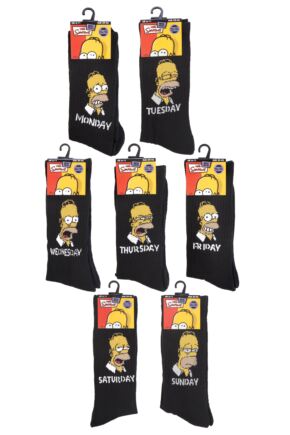 Warm your feet and your heart with these lovely SockShop Winnie The Pooh & Friends Socks, in a set of three pairs. These soft, cotton rich socks are bright, colourful and feature fun designs with bouncy, pouncey Tigger, fluff-stuffed Pooh Bear himself and the sweet, ever-so-slightly downbeat Eeyore.
Our Price £6.99