---
Film & TV Characters Socks At Sock Shop

Save the world in Superman cape socks, or go green with Kermit the Frog in our selection of Film & TV Favourites. With exclusive and official designs from the likes of Marvel, Disney, Star Wars, DC Comics, The Simpsons, Peppa Pig, The Muppets and many more, start your day with a smile with SockShop's Film & TV Character collection.
Our SockShop Marvel Thor and Loki Cotton Socks take classic comic images of the two characters and use them in a triple pack of colourful, cotton rich quality everyday socks. Socks fit for the gods themselves!
Our Price £6.99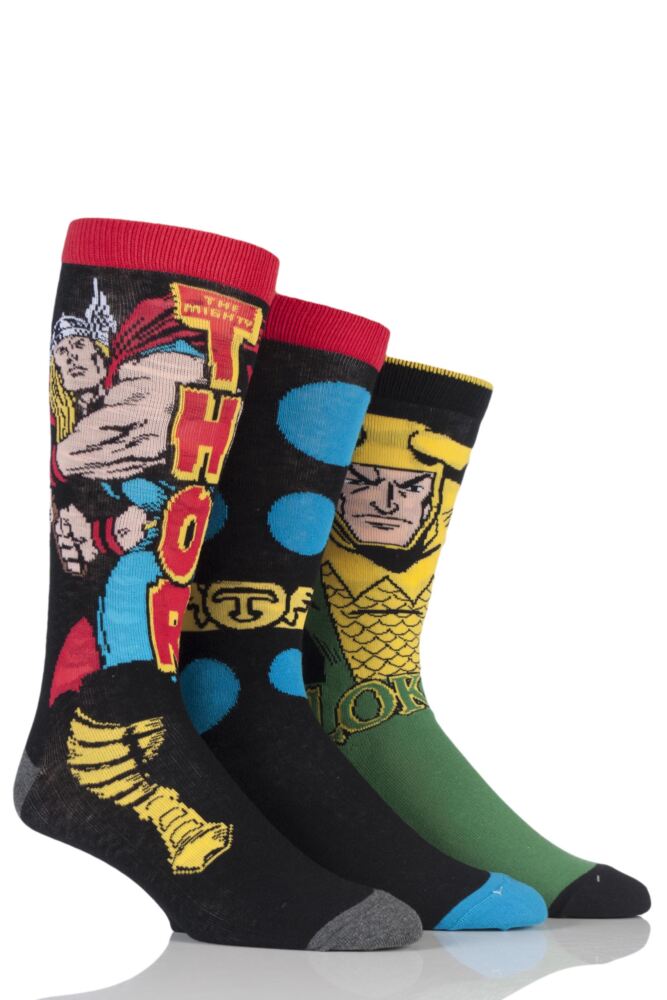 These colourful, cotton rich socks include two classic Captain America portraits on stripe-pattern socks, along with a stylish all-over shield design, and each pair is finished with contrasting toes, heel and tops. Adult comic fans needn't feel left out, as men's sizes are also available.
Our Price £5.99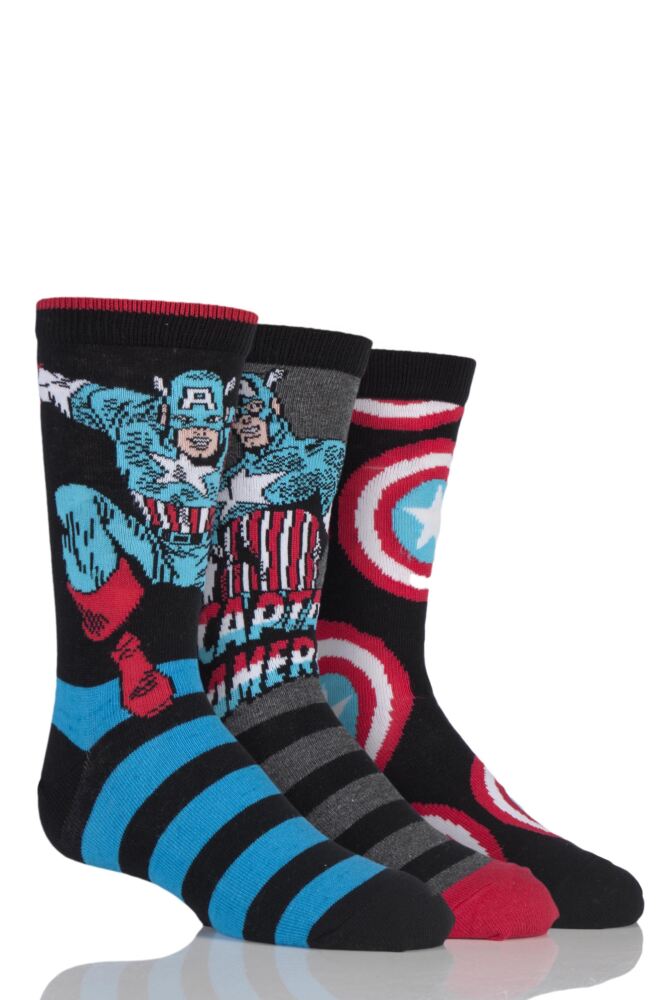 This felonious three-pack includes Spider-Man's adversary the Green Goblin, Captain America's nemesis The Red Skull and Thor's wicked half-brother Loki, God of Mischief. Each pair of socks has classic comic book illustrations woven in full colour on quality cotton rich yarn.
Our Price £6.99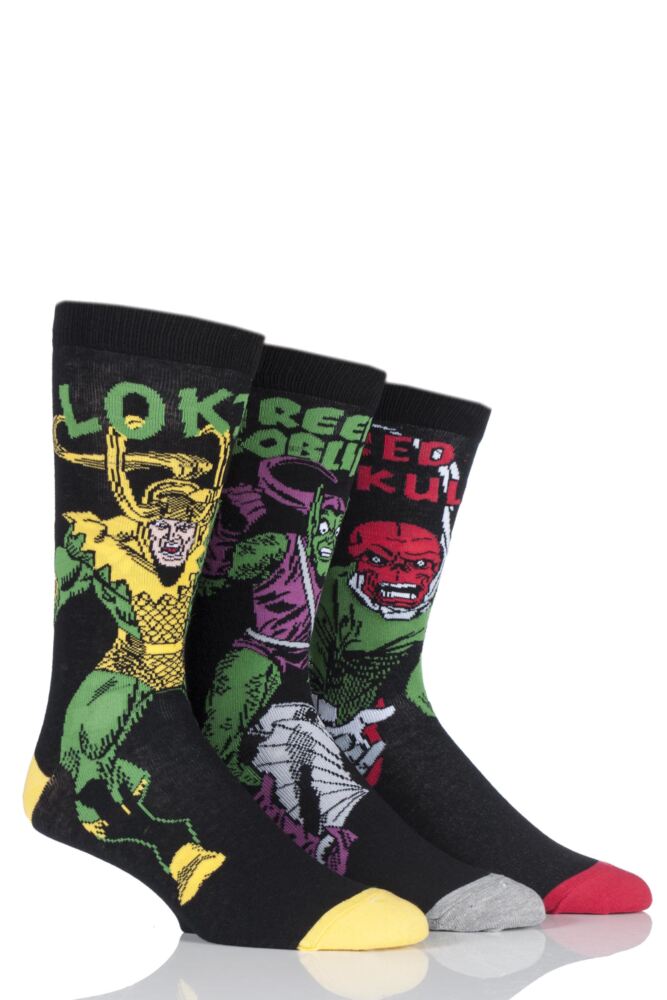 The web-slinger himself features on two pairs of cotton rich socks, one showing an example of the most classic Spider-Man comic images, and a second pair featuring an all-over Spider-Symbol design. This three pack also includes Spider-Man's adversaries Doctor Octopus. These full colour designs include contrast toes and heels, along with elasticated tops.
Our Price £6.99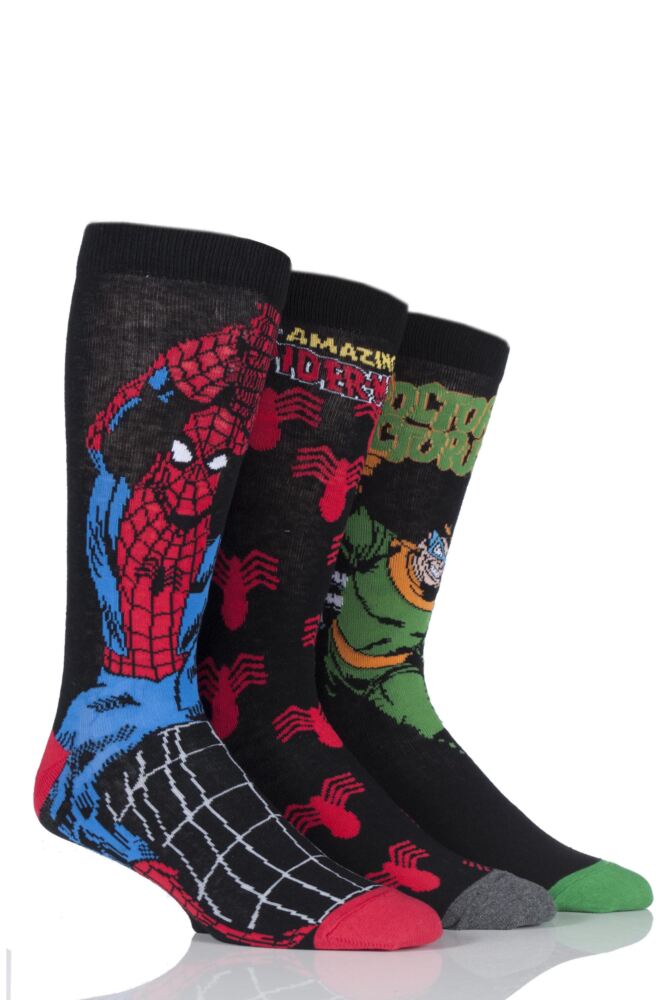 Regretfully, we can't help in supplying the horned helmet to go along with these SockShop Marvel Loki Cape Cotton Socks, but surely any man receiving them can use a bit of Loki-level cunning to construct this own – and if he does, send pictures!!
Our Price £5.99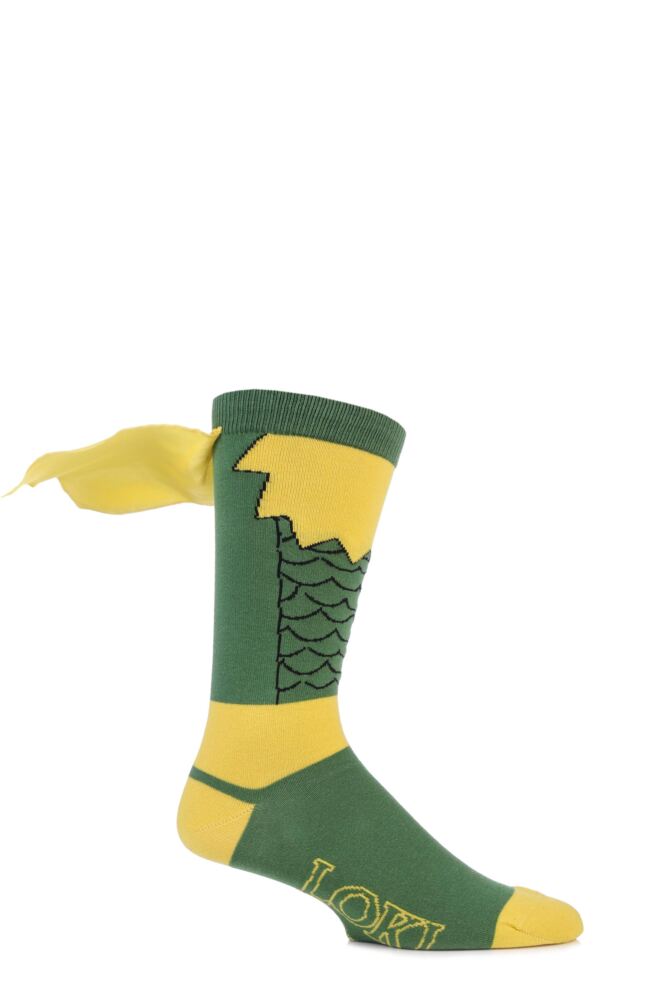 While we admit that these socks probably won't be acceptable business wear, they are more than acceptable fun presents and who knows, on a balmy summer afternoon, you may just find your man strutting about the garden in them while swinging his DIY hammer manfully around his head like your very own God of Thunder!
Our Price £5.99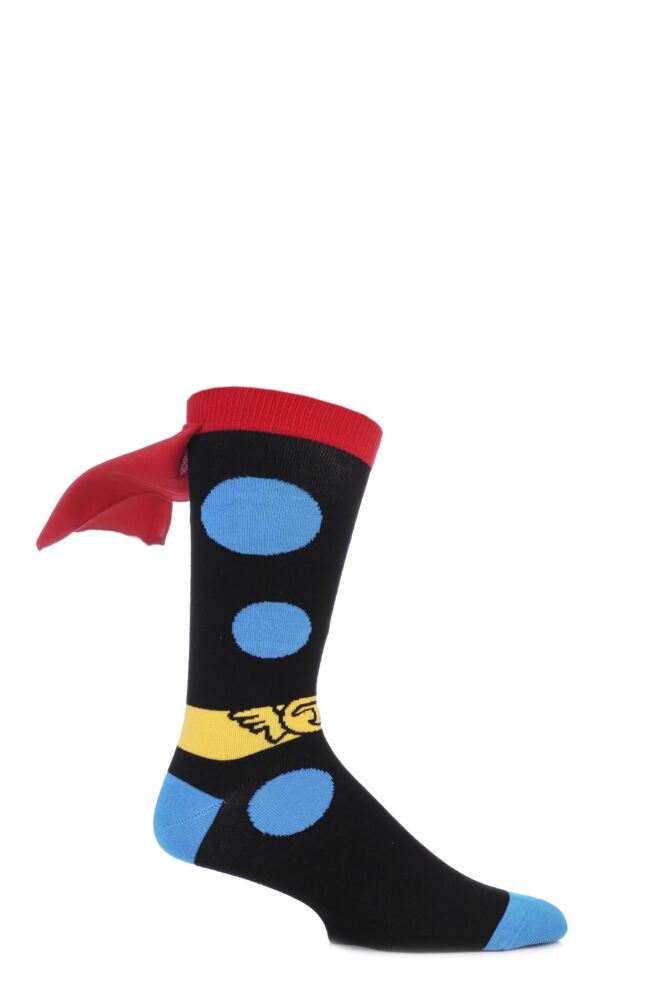 In a fun pack of three assorted designs, Marvel Heroes School Socks make boring uniform socks fun, with their simple grey ribbed legs that will please school dress codes, and hidden hero feet that will delight the wearer – because kids love a secret! These socks are excellent quality, in a durable and easy to care for cotton rich blended yarn.
Our Price £4.99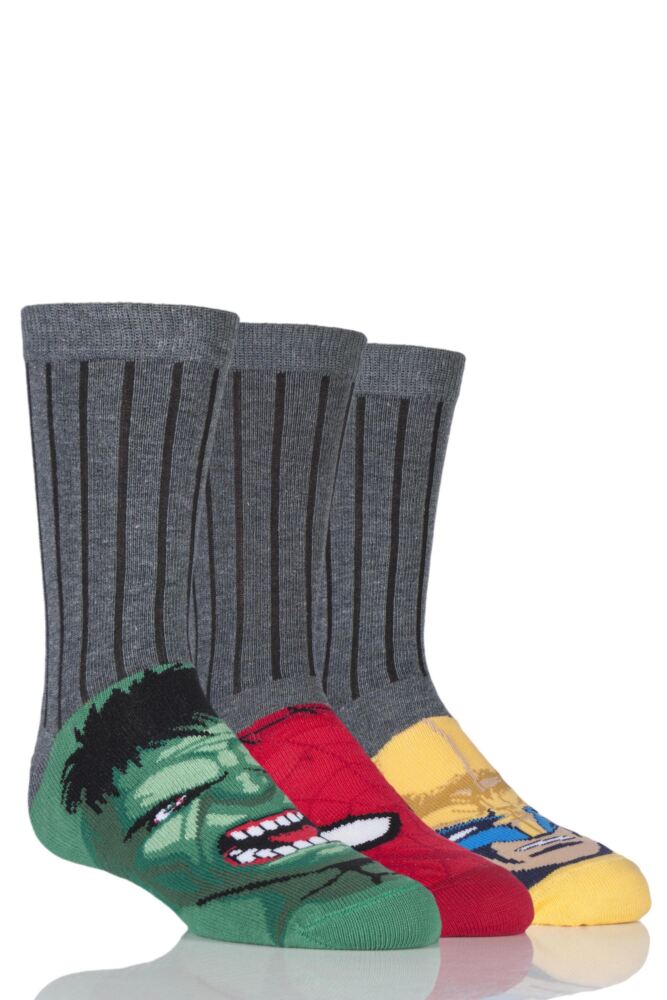 These sport socks feature 3 favourite Marvel Heroes, Spider-Man, Wolverine and The Hulk, meaning he will love the designs and enjoy the comfort that these sport socks offer.
Our Price £4.99